The project turned out to be unusual because of the successful combination of strict classical stucco molding (of a very serious gray color) and frivolous pink sofa, pink bricks on the wall in the hallway and quite funny picture with a bulldog!
Don't treat life without humor! Allow yourself to fool around a bit!
The presence of a pink sofa and a chic bouquet of peonies is a must in a such kind of interior like this!
Even a seemingly boring gray color can be served in such a "sauce" that you will like it very much!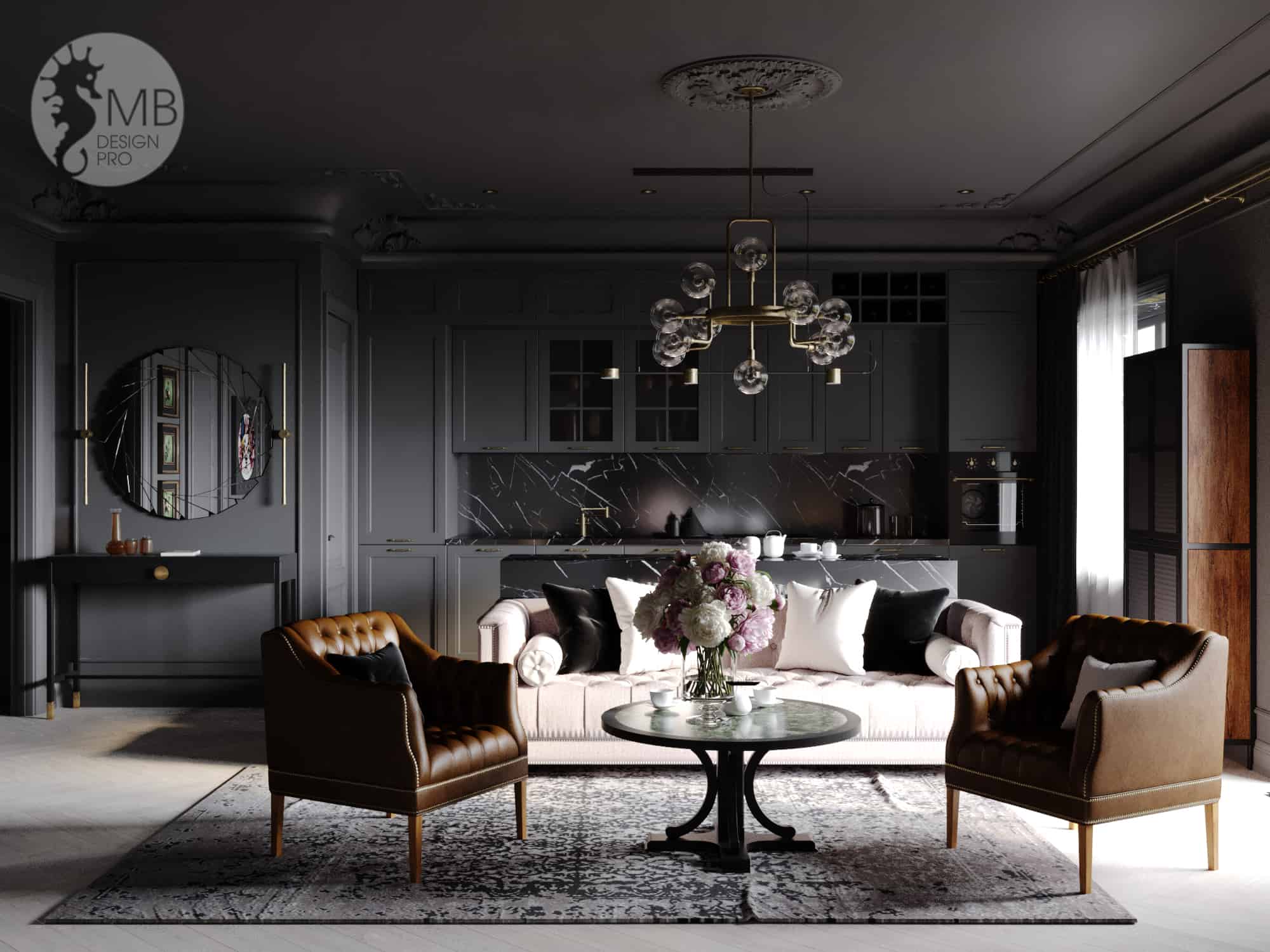 I wanted to create an unusual interior with mixed styles. In this case, you can see the classics, loft and fusion.
This interior could be good as for young people, because of playful and modern details and as for the connoisseurs of classics, since a lot of gypsum stucco is used here.
Knowing how rarely people choose dark colors for living spaces, I wanted to create an interior in dark colors. I believe that the task was completed with great success!
As the basis, I used the classic interior: stucco moldings, cornices and plaster rosettes, but to prevent the interior from becoming too pompous, I added the elements of loft and fusion style to it.
This is my fresh project, people just saw it. But, I am sure that many people will highly appreciate it. I want to show people that there is no need to "be afraid" of color inside their houses. And it's not necessary to make everything at home beige!
Interior Designer:

Marina Bodren (studio MB Design PRO)