This is a warm and cosy bedroom for a family with closet area, bathroom and wardrobe (that's why the room has 3 doors). Entrance to the bathroom and wardrobe are through the hidden door in the wall made of wooden panels. Main decorative element ofthe room is the wall behind the bed with art wallpaper.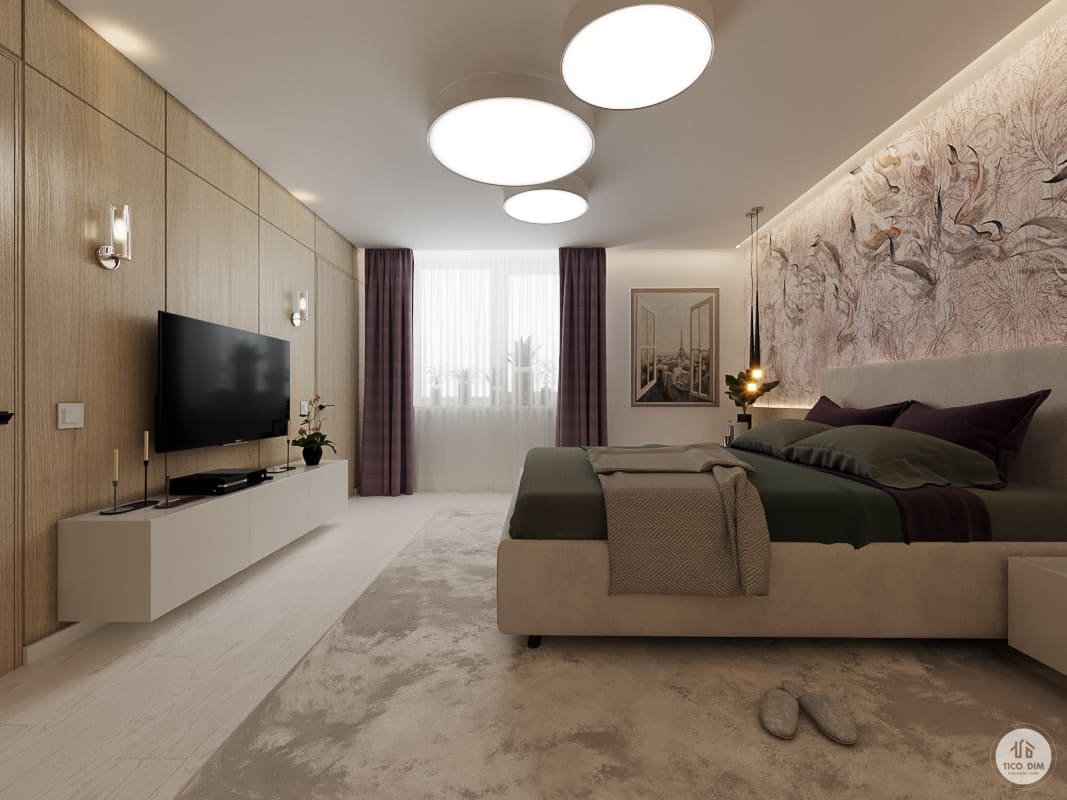 This is a bedroom for a family with build in bathroom and wardrobe, so it's very comfortable to use. They wanted design to be functional, simple and cosy, with natural elements. Also clients wanted to have different light scenarios in bedroom possible.
Because this not very big room has 3 doors, my idea was to hide 2 of them (to bathroom and wardrobe) and make them part of a wall, covered with wooden panels. The opposite wall is covered with Wallanddeco wallpaper and gives this bedroom sone romantic mood.
Also there is an area with closet table for lady, with mirror and shelf for cosmeticsand perfumes, which was very admired by the client. There are different light fixtures in the bedroom, that provide different luminosity light – very bright light is made by three powerful ceiling lamps, light for reading is made with side lamps near the bed, wall lamps provide middle light, and the shape of the room is outlined by LED light to provide warm light and decorative effect.
Interior Designer:

Company – Ticodim, Interior designer – Sophie Gissovska