The Open Space very common for the contemporary architecture, designed and furnished comfortable and pragmatic, and at the same time cosy and beautiful with natural colors and materials.
The main conception was plain and practical design in pastel colors.
Design&Renders- K Art&Design Studio/ Krasimir Stanev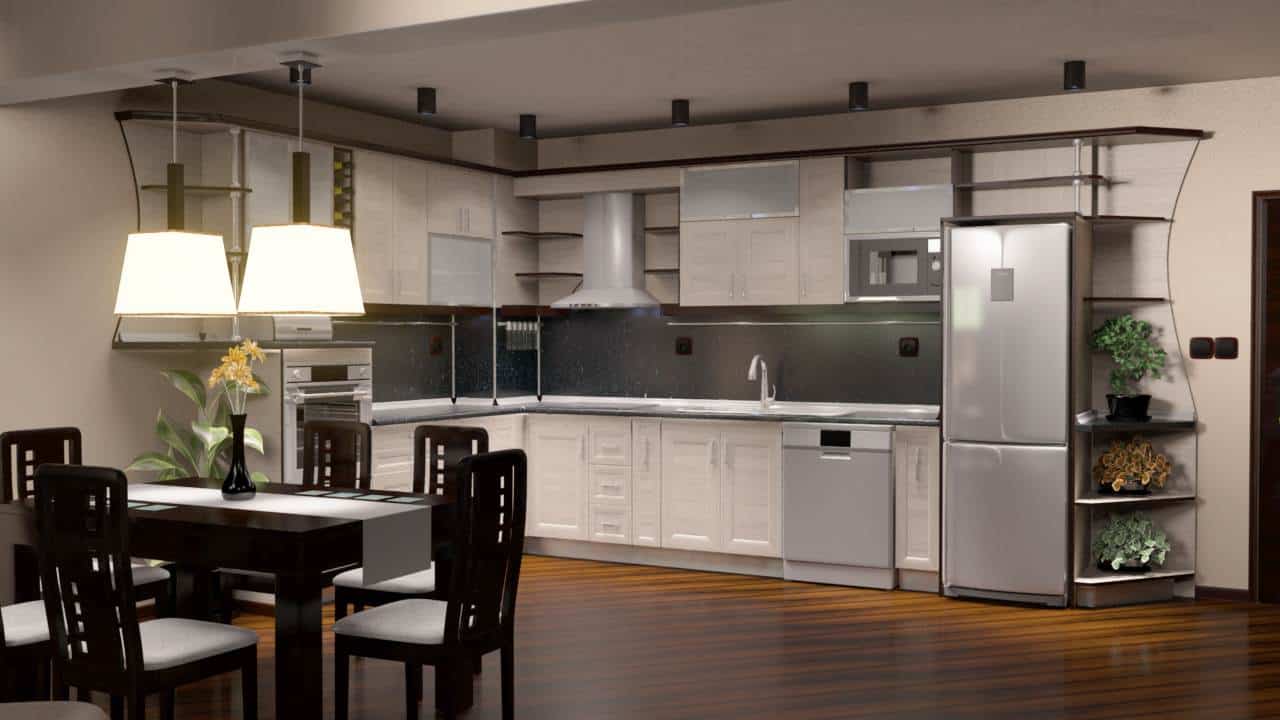 Young family with two children needed a design for their first home. The main idea was to make the space comfortable for all day use and for all of them. To have enough space for children to play, relaxing area, wide kitchen and a lot of home comfort.
As in ancient times, everything started form the fireplace, made with natural stone and wood. That is why all was designed with as many natural materials as possible. The kitchen countertop was made from natural black marble and perfectly contrasted with the white wood of the cabinets. The final design was to be elegant, beautiful but also warm and cosy.
This was my first big project and for me was very important to fulfil the expectations of my client. In the time we have commented the project and the ideas I have started to know them more and more.That is why the final result was more than well accepted.
I learned that you have to listen, to watch and to feel in order to design.
Interior Designer:

Krasimir Stanev