The complex is based in Nicosia, Cyprus.
It is under construction phase currently on a high ground and peaceful area near the center of the city.
The main goal was to utilize the relatively small space available in order to provide a peaceful place with simple lines.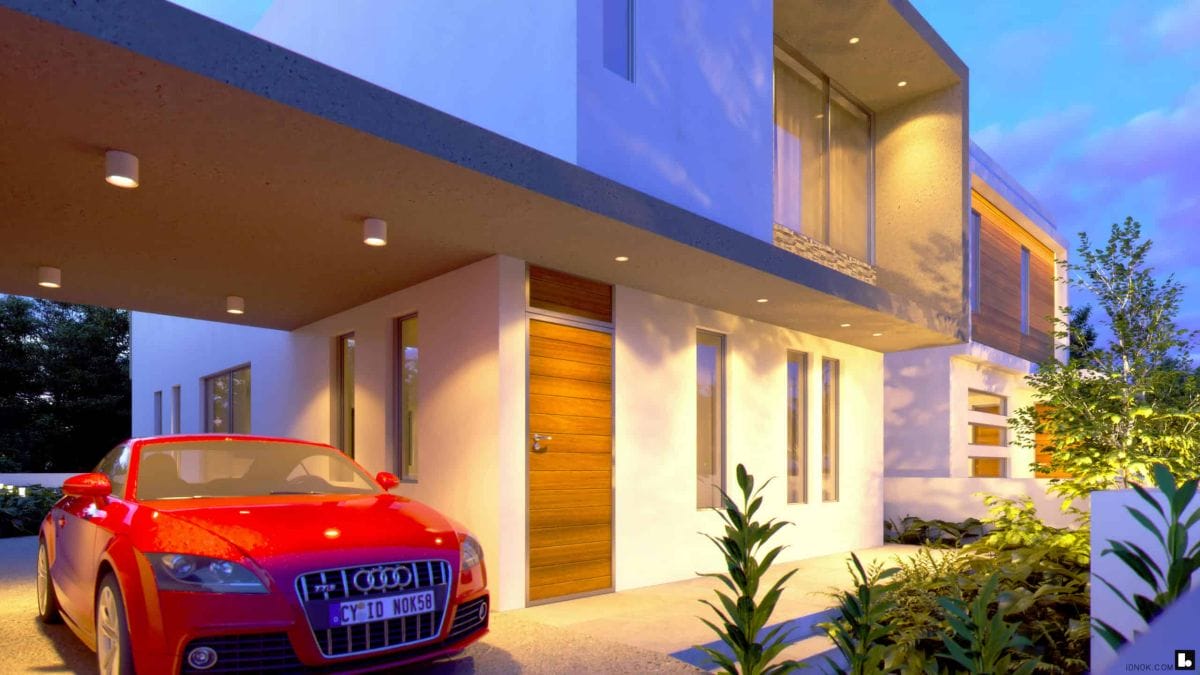 The plan on this project was to utilize the relatively small space to be able to provide an excellent living for two families.
Privacy to be maintained while introducing as more natural light as possible on the right places at the right time.
The style of the project, strict and simple lines, was requested by the clients. Simple geometry was one of the strongest requests, that was our major guideline during the execution of this project. Lighting and materials were a struggle, fortunately the surrounding was on our side, Inspired by the dusk purple sky of Nicosia we tried to adapt our lighting so it would fluidly merge to it.
People showed to love the lighting and the atmosphere. Positive comments were made about the arrangements of the space and the maintenance of privacy.
This project gave us the opportunity to try new things, play new games with the light. We learned a lot on this project, experimenting with new techniques, "do not settle for what you already know, always try new things", was the key to this. Unfortunately there are no tips in this one. We did our research, respected clients request/budget & deadline. Although, here's a tip from this… do your research (it may seem you're loosing time, instead it'll pay back big time on the long run)
Thank you for reading all this,
we hope you enjoy it!
Interior Designer:

idnok.com

Home Builder:

Novo Casa

Architect:

Elena Theodorou

Photographer:

idnok.com