In the following project we show you this unique piece. A 3D interpretation of the versatile Camara Chesterfield Armchair with metal studs made by our 3D artists. Nowadays, thanks to 3D Modelling it's easy to see any Furniture in Real Time.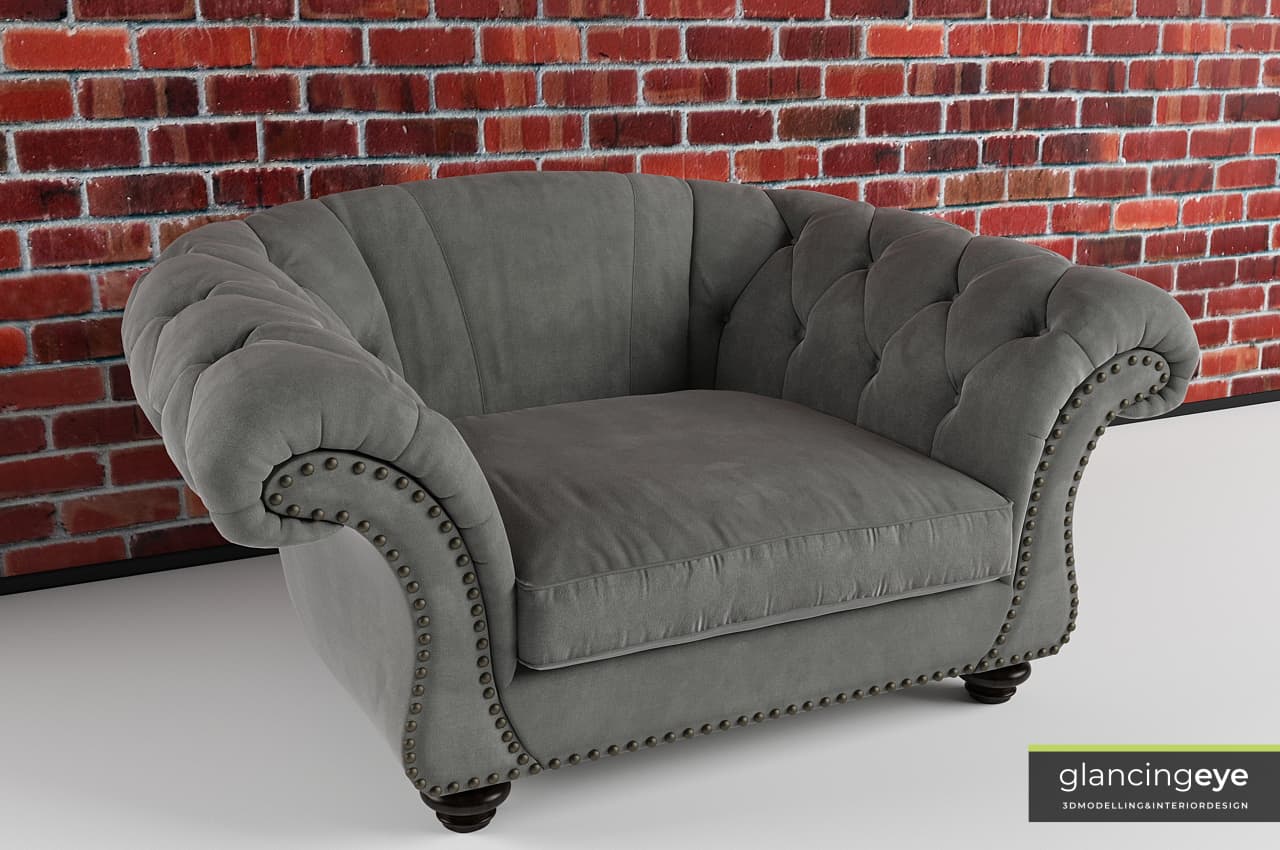 In this case, the challenge was to model a less formal Chesterfield to meet the needs of our 3D Interior Design department in a decoration project for a regular customer.
Our 3D artists are used to deal with the specificity of both internal and external orders. Regarding this 3d model, they diminished the sumptuousness from the backing in order it can fit perfectly inside a modern (non-neoclassical) composition.
The same gray shade has been maintained for the velvet, being this one of the most loved texture during decades. The colour, which is easy to combine, is eclipsed by the metal studs that finish its masculine line.
The legs are of dark ash in the original version and here its chromatic as been respected. However, these legs have a lower and rounded shape which is perfect to accommodate a big size designed to boast.
Finally, remember that we can take charge of the 3D Modelling process of any reference. On the other hand, you can find pre-designed pieces in our 3D Stock (with more than 10.000 items) which you can use in your compositions
www.glancingeye.com/buy-3d-models/lang=en
Do not hesitate to contact us.
Interior Designer:

Glancing EYE