A concept design proposal for a new co-working space based in South Africa. The contracting company wanted to create a chic yet trendy space that was both functional and aesthetic in an already existing office building. The contracting company wanted to maximise the space by offering semi-permanent as well as non-permanent workspaces that encouraged collaboration and integration.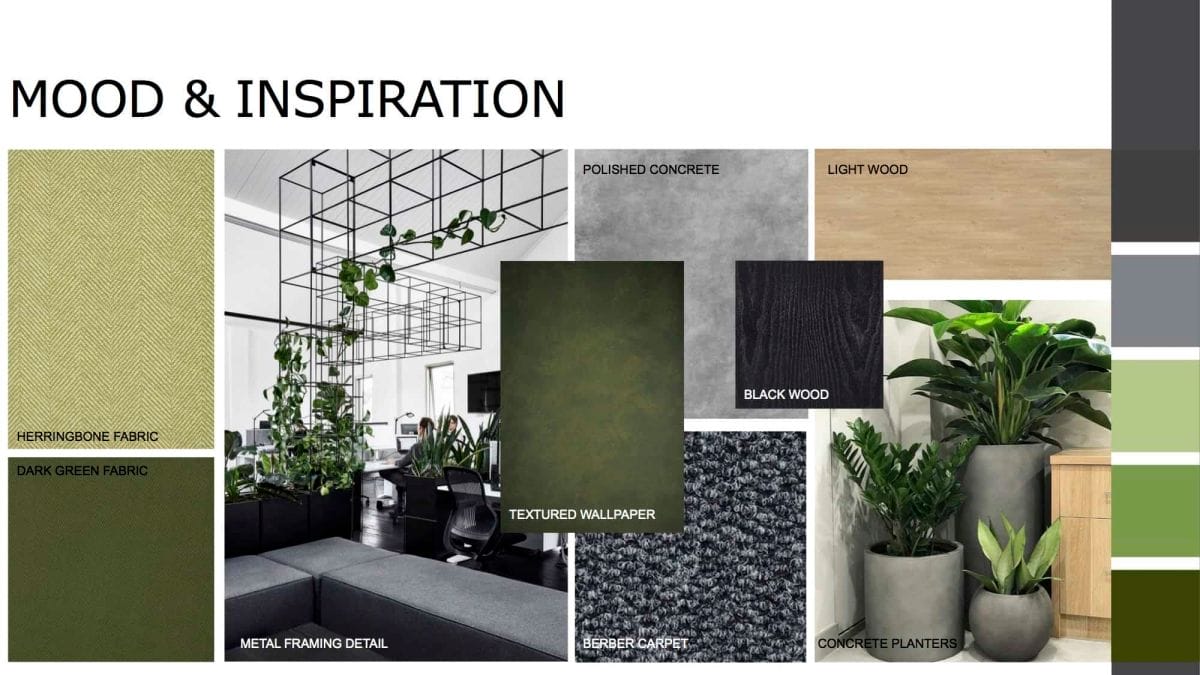 This design proposal was created for a client that they would then present to the contracting client (MAX) in order to win over the design project. The contracting client wanted to create a new co-working office space in an existing building that would be able to compete with rival companies as well as create an environment that encourages collaboration.
The contracting company has many existing hospitality facilities associated with their brand which cater to a more formal and conservative clientele. With the co-working space, they wanted to expand their target market to the newer, trendier workforce that prefers alternative ways of working/networking so I, therefore, decided to go with an aesthetic that followed current trends whilst ensuring that the design is not only timeless, but also somewhat stays in line with their existing brand.
I have received good feedback on this project from my hiring client as well as from friends, family and via my online Behance portfolio. This was a project that had to be completed within a short deadline so I did get the chance to practice and improve my time management whilst ensuring that the quality of my work was not affected.
Interior Designer:

Amanda Martin

Interior Designer:

Rachel Ribeiro