Sustainable community construction platform with natural materials to combat housing poverty in rural areas and indigenous territories through inclusive participatory design.
The "Mujeres Sembrando la Vida" Cooperative is made up of 250 artisan women who recover the waist loom and traditional Tzotzil embroideries from Zinacantán, Chiapas.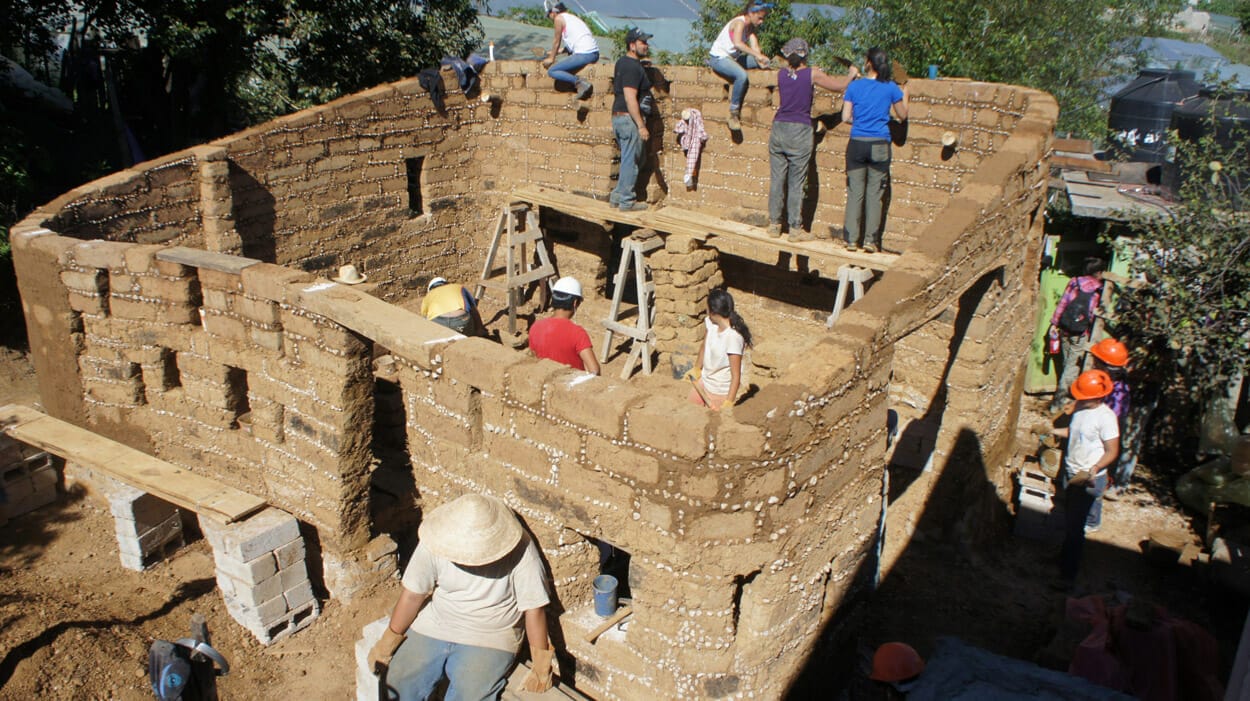 They had a very degraded construction of adobe, tile and wood of 33m2 that was used for different purposes. It was necessary to expand the plan and height to accommodate various activities (waist weaving workshop, kitchen, receiving tourists, breakfast for the community school), in addition to seeking better lighting, circulation and ventilation conditions, it was necessary to change the height: "Tourists always hit their heads when they visit us"- Xunca (Leader of the cooperative).
All its elements of the existing construction (which was in a serious state of degradation) were reused for the new construction, the materials of the extension are local and handmade. A stone foundation was built, load-bearing adobe walls, plastered and finished in earth and lime, as well as wooden roofs and handmade tiles. NO REINFORCEMENT CONCRETE OR STEEL WAS USED for any of the construction elements. The entire building was built using vernacular techniques.
All those involved help to build each element of the building, in order to have a complete knowledge of its materiality, care and restoration. In this way, it is empowered through technological transfer for the repetition of these techniques for the resolution of new future spaces that cover the needs of the community from self-management.