A comfortable living space is about layers, creating conversational seating, and building a sensible room that's both visually and functionally stimulating. A perfect living room teases and pleases the eye in a manner that feels edgy and fun while simultaneously catering to one's need to pile up or curl in in the most casual way.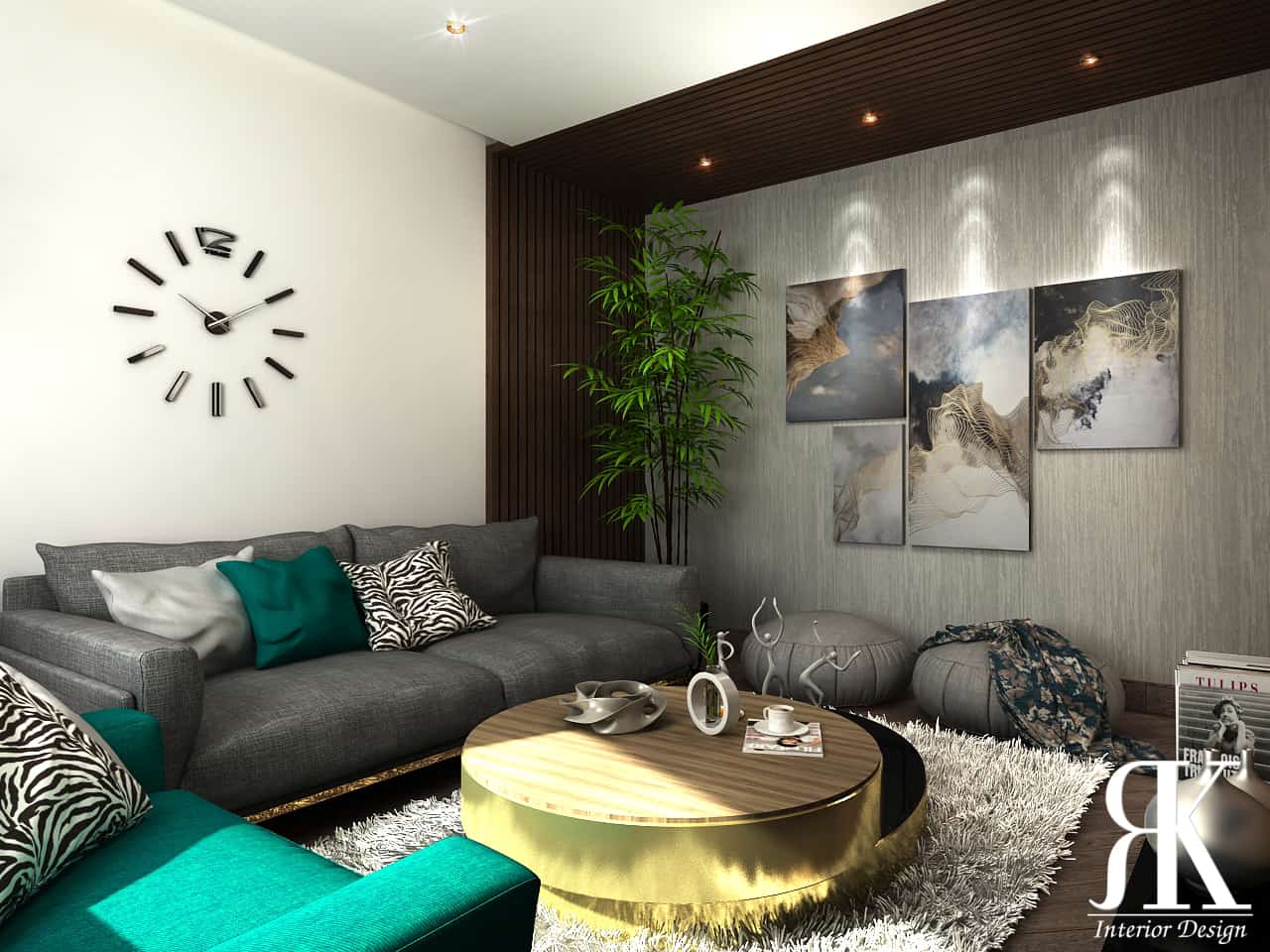 The client asked for a relaxing and comfort area in his home. In recent years, bright colors have taken hold in fashion and living room ideas alike. Bright colors offer a refreshing change of pace from the neutrals and earth tons of years past, and they give homeowners a creative way to express their personality with each piece of furniture.
The key to this unconventional embrace of modern contrasts is to make sure that the pops of color are rare, giving them the ability to stand out immediately upon entering the room. One of the best ways to achieve an ideal contrast is to set the brightly colored furniture pieces against neutral, or darker, walls and floors. This maximizes the exciting effect of this unconventional living room decor choice.
The project's inspired from the feeling of cozy and texture of the wood. That's how I started using wood wood panels for the TV wall and the ceiling too.
They just loved it. Loved the wall and ceiling wood, the TV wall wood panels too.
To enhance the perception of space and fresh air, light colors should be used on the walls and the floors. Darker colors, natural wood tones, and earthy finishes maximize the effect and bring just the right amount of dramatic contrast to the living room design.
Interior Designer:

Runak.Designs