In this project, we have focused on the union of nature and interior. Due to the large windows, space is filled with light and air, allow the house to meld seamlessly with the lush tropical landscaping. Soft linens in the design, warm wood materials and vintage items create a mental space for relaxation. In our opinion, this space – not just a bedroom, but a place for creativity, dreaming and love.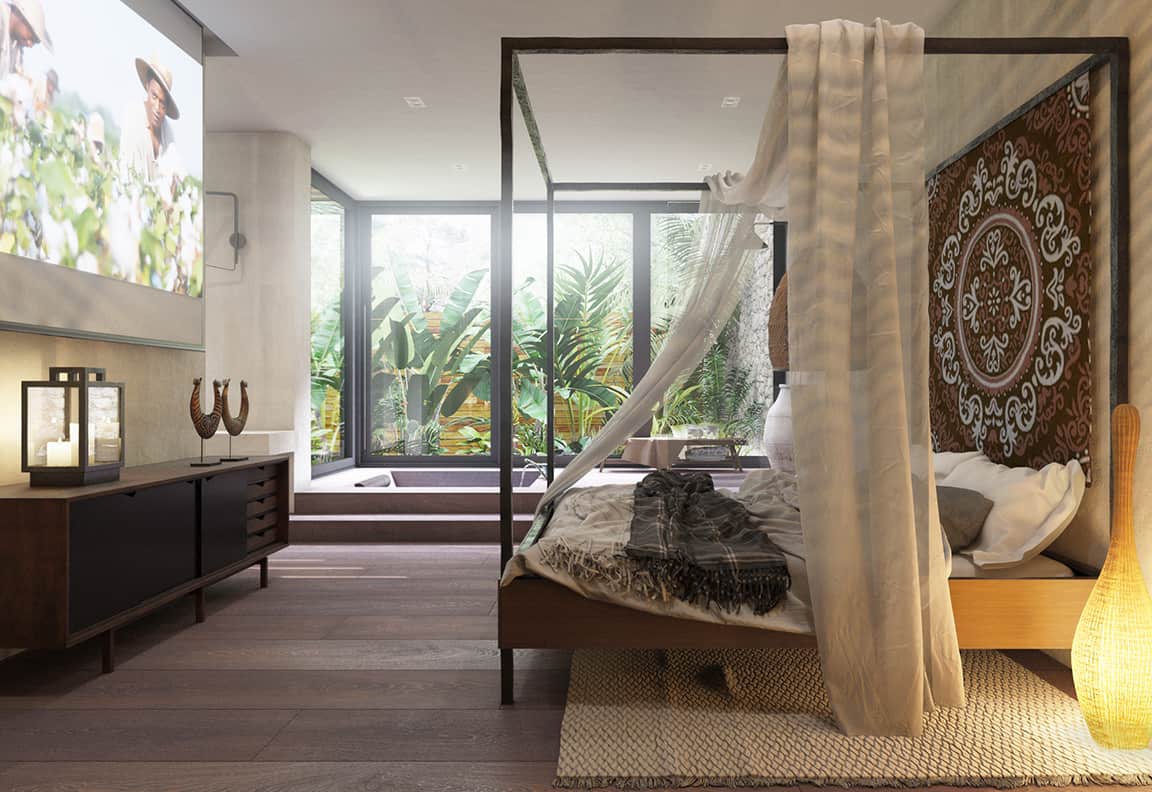 This project is the reconstruction of the old house. Our goal was creating a comfortable space for a young couple, who travel a lot. From different countries, they bring objects of art, ethnic decorations and the national textile. We chose neutral colors of walls and used minimum furnitures, so, each item and souvenir blends harmoniously with the space of room.
Tropical environment, owner's preferences and history of the house led to the creation of an eclectic and ethnic interior with open space planning. Bright green outside contrasts with calm colors of bedroom. The idea for green mosaic wall in bathroom was taken from vertical garden.
This house is a place, where you can escape from the urbanized city and enjoy the culture of the country. The design for this house relies on a back-to-the-basics approach – specifically studying old architectural models that care about good form but are also good for individual preferences.
Interior Designer:

Espace

: