This is a little personal project that I did aiming to improve both artistic and technical skills. It was entirely designed and produced in Blender. I personally love this kinds of ambient with rough materials like brick walls or rough concrete like this one. It also have a delicate plaster platform and ceiling that helps to balance the ambient along with the bright wooden floor.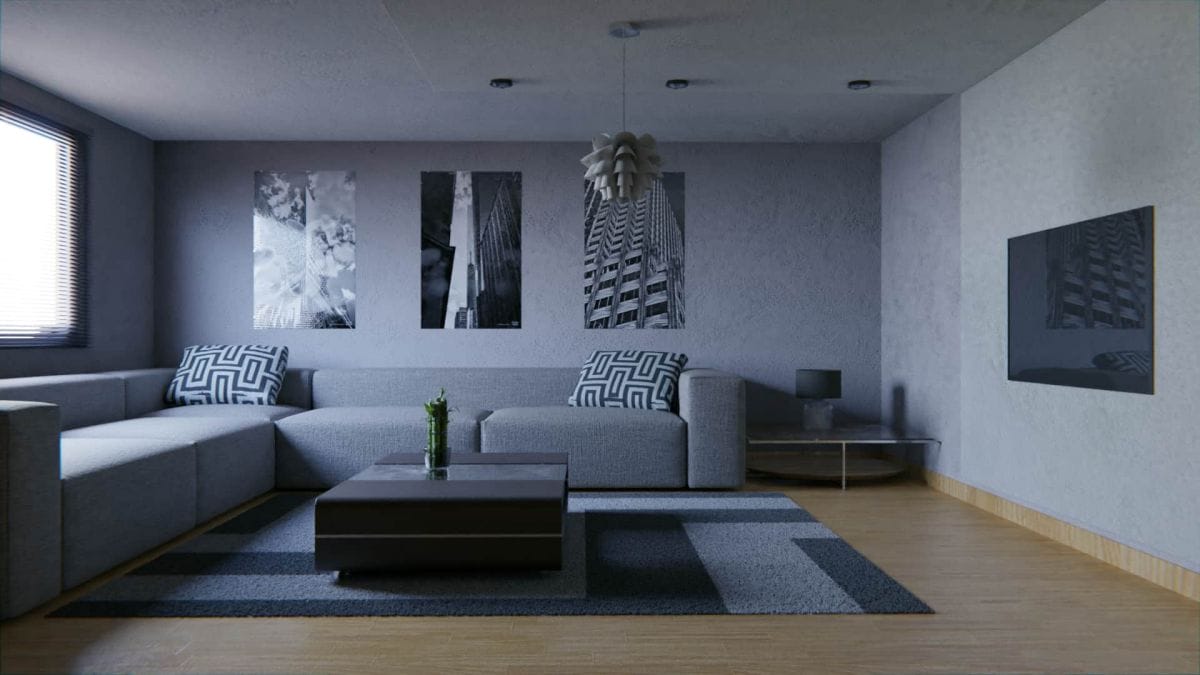 My main goal here was to achieve a balance between a rough industrial look and the comfort that every home should give. This room have enough space for circulation, there's no way for someone to feel claustrophobic here. I'm aiming on improving my 3D skills, and interior design is perfect for it, and this scene provided some nice challenges for both my technical and artistical skills.
Modern interior design always catch my attention, I really love the mix that most of them have between the acuteness of geometric shapes and the good looking that most of them have. I chose rough concrete aiming a industrial look, that comes with a nice modern appeal, and plaster and wood for the ceiling and the floor respectively, to keep the warm and comfortable feeling of a home. There's also a plaster platform on the wall, where goes the TV and the decorative light, to break the roughness that a pure concrete wall transmits.
I think that the most important thing that I've learned in this project, and I repeat, was about the environmental balance. Besides that, there's the technical learning that every CGI brings with it, I've been aiming on photorealism from the start, and I hope I've done better this time than the last one, and that the next project is better than this one.
Interior Designer:

Vinicius Hernandes

Architectural Visualizer:

Vinicius Hernandes