The main requirement of the design was to make a Barcelona style burger bar in the atrium of a soon to be opened office building.
The materials chosen for this design were from a varied palette, from triangle patterned ceramic tiles to golden brass rebarb cladding on the wall and bar area.The aim of the project was to make a warm minimalist interior.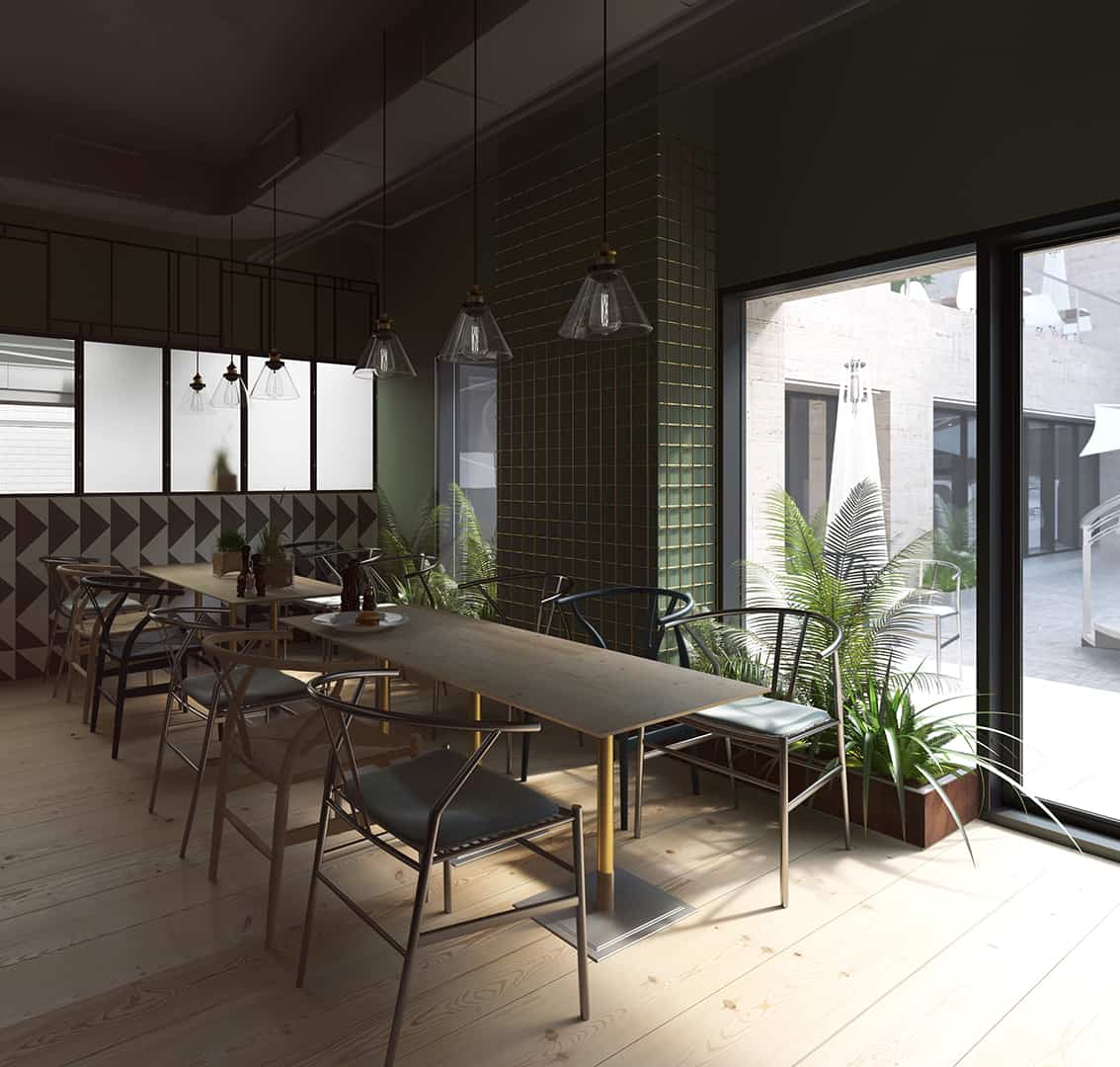 The plan was to achieve maximum capacity in a somehow small interior space.The space is situated in a below ground level atrium.It is situated in a soon to be opened office center in central Bucharest.The client was private and their goal was to have a unique design space.
The inspiration came from a trip to Barcelona and feeling the unique vibe that the city had to offer.Materials were chosen taking in consideration the style in the catalan area.The client did not want a very industrial look to the place.In order for the space to be a little more warm we added the golden brass and the linen pannels behind the couch area, plants and birch wood furniture.
The project is still undergoing.There is a lot more feedback to be received from the client and users of the space.I learned untill now that details make the difference between good and bad design.You should always take in consideration where you can find the materials that you propose.
Architect:

Andrei Cumpanasoiu -copyright Martian Republic