A university project in which a 30-year-old designer's home is housed and placed in an open space in an extra-urban area.
The building is made up of a lofty (lofty) base with mt.4×14 hut roof and high side walls respectively 5.50 meters and 4.00 meters.
The short facades are entirely in glass while the long walls have been used for door and window openings.
The organization of the functions within and the identification of the functions has been dictated by the need to contain:
– a kitchen or cooking area
– a bath
– a closet
– a bedroom
– a living area
– a study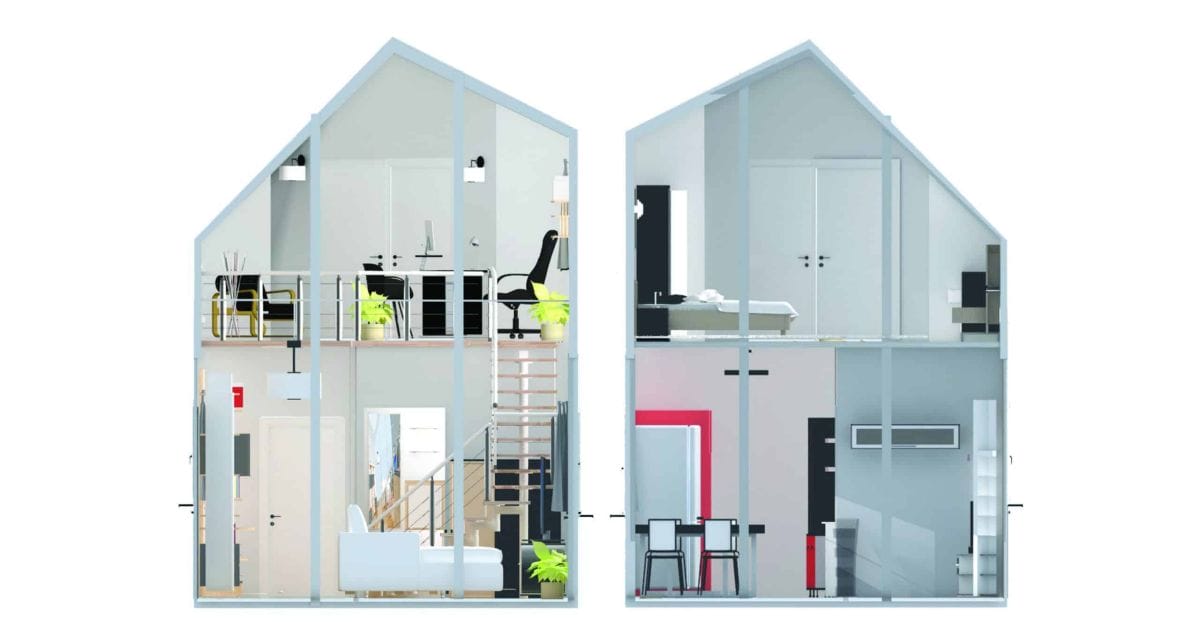 The goal was to furnish a corridor house for a designer of 30 years, entering the required dates.
Making an open space between living and study was the main goal, as maximizing the spaces seen the shape of the planimetric plan.
The keywords was the designer of 30 years.
Create a modern, cozy style with simple and linear colors.
Pinterest was a great way to understand in which direction to carry on the project.
Materials such as wood, marble, and glass have been fundamental.
The project really liked but passing time, known defects and improvements, and this helped me grow and improve.
I learned that ways of thinking about a project are endless, and that in the end, it's just what you put of yours, which separates you from others.
Interior Designer:

Andrea Brisciano