Visualization of the kitchen-dining room-hall areas for a study project.
Apartment 170 m2 for a young family with two young children. Large kitchen, combined with the dining and living area, designed for large companies and cozy evenings.Made with a glance at the Scandinavian style and trendy japandi.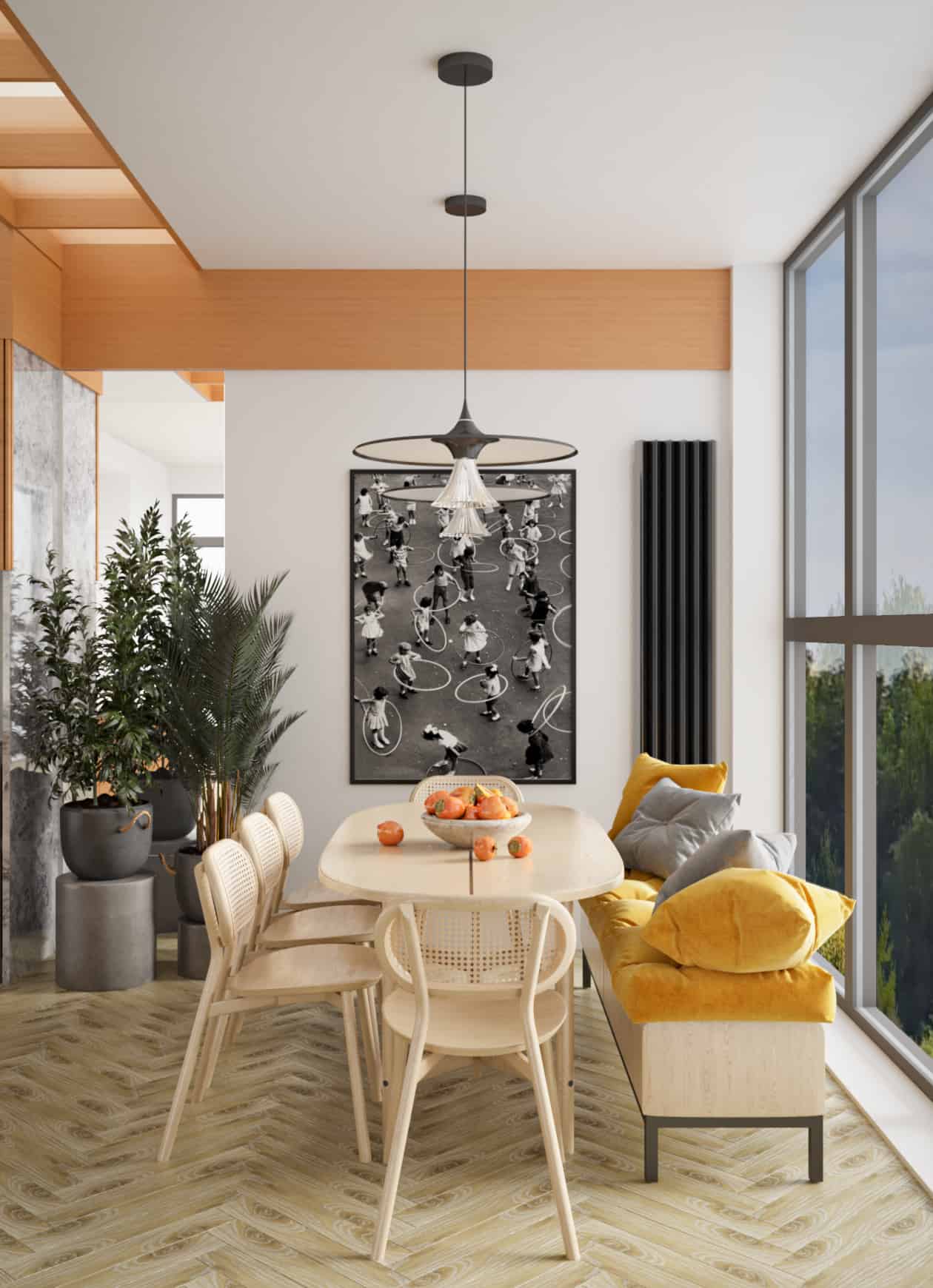 This project was performed at the end of the academic semester as a control project on the real technical assignment of the customer. The customer needed a large and comfortable kitchen with storage space. A dining area for 6-8 people and a place to relax for the whole family and guests with the ability to watch movies through a projector.
Since the borders are closed, the only possible source for me to find myself in my beloved Scandinavia was this project. When I made it, I read a lot about the people in these countries, inspired by their way of life, the philosophy of Lagom. I also listened to lectures in honor of the Nordic Design Week, which were held in St. Petersburg and online.
This project definitely helped me better reflect my vision of this direction in design and helped me demonstrate my ability to work in 3d max as a visualizer. Before me, as a designer, the task was to create a cozy and comfortable place where the whole family could gather, and, as it seems to me, it worked.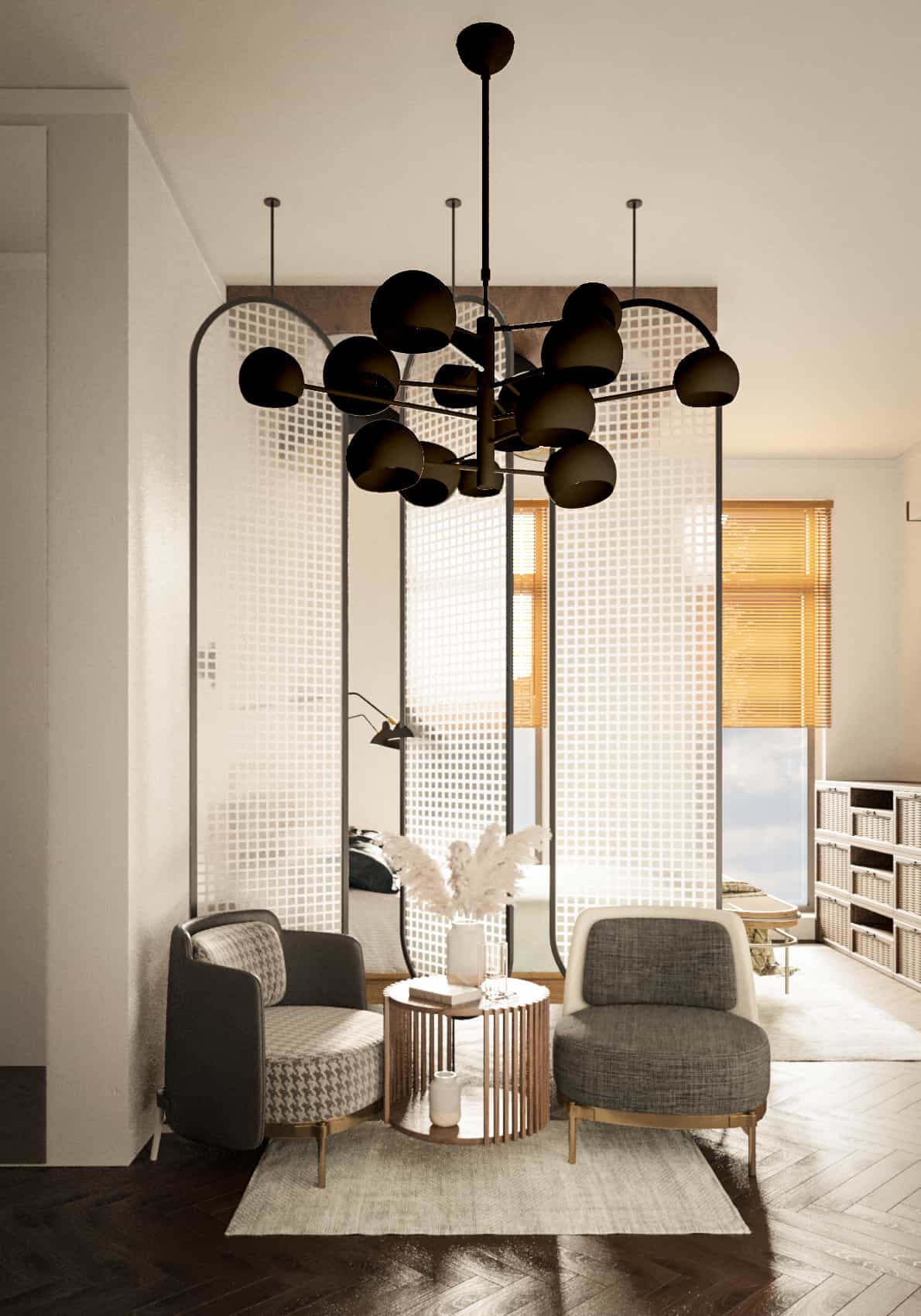 Interior Designer:

https://www.behance.net/lm_art