Hotel project located in Desa Buahan, Bali.
The complex has been designed in a green environment that enhances the connection between culture and natural landscapes. Guests find a place to enjoy an atmosphere of peace and relaxation.
The design combines materials such as recycled wood and natural stones native to the area that manage to minimize the impact on the environment, being a sustainable space completely connected with nature.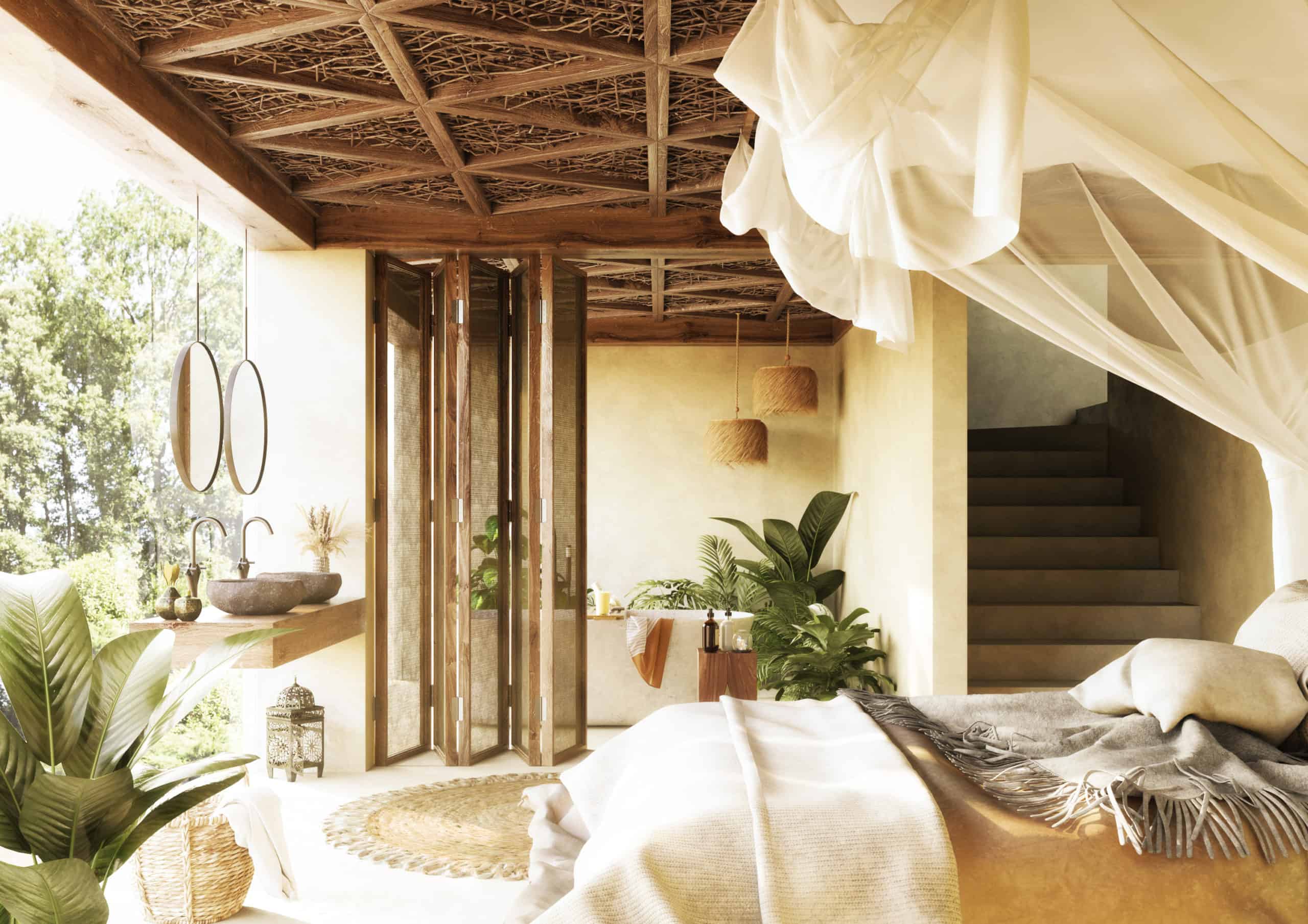 Project for an architecture studio for a small hotel space, which should be sustainable and integrated with the environment.
To achieve this objective, it was necessary to use materials from the area, unique products made by local artisans and for the architectural design to be integrated with the nature in which the project was located.
Inspired by the materials of the area and its culture, recycled materials and local artisan products were used that allow the hotel guest to feel as much connected to the environment as possible. The materials and shades used always try to unify with the range of colors offered by nature that surrounds the place.
Above all, the project breathes respect for the environment, achieving a small hotel where you can find naturalness, tranquility and peace.
It has been well received by the public, since it is a hotel that offers all kinds of comforts, without renouncing or forgetting the culture, and benefits offered by the environment itself.
Interior Designer:

Nus Visual Creations