Stunning vintage parquet flooring set the tone for this atmospheric room. Once this was laid, walls and woodwork were painted in a deep grey creating a seamless design. Luxurious finishes of leather, velvet and quality metals lend an opulent, rich feel where the owners are now able to relax in the evenings.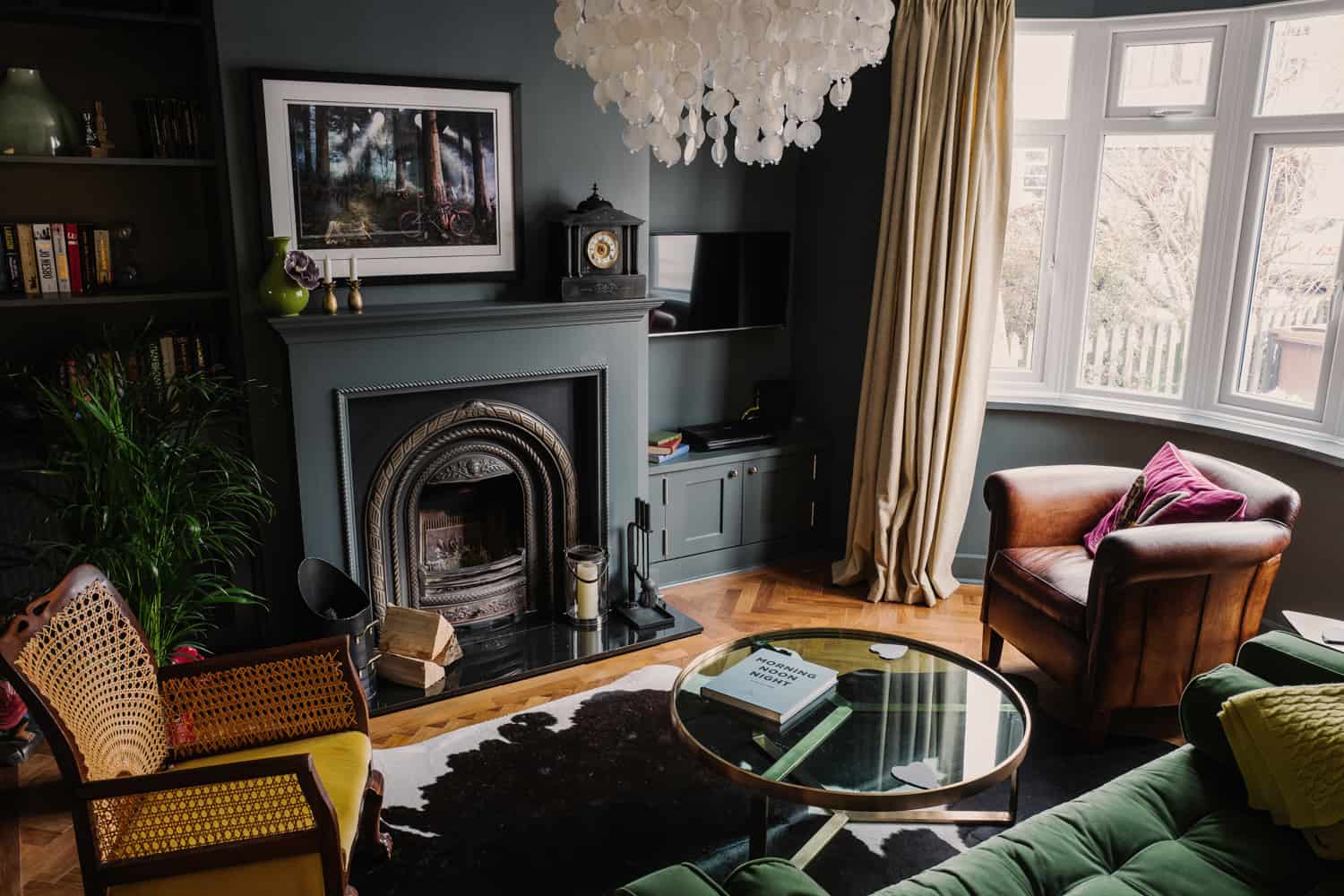 The plan for this project was to completely renovate a very tired living room. The family had not been able to decorate this room for many years so it had become very neglected and tired. Their aim for this room was to make it a very luxurious escape to relax in at the end of the day. Somewhere to read, watch TV and sit in front of the open fire.
Vintage parquet flooring had been sourced and treated which was the starting point for the design. It had a beautiful aged patina and instantly set the tone for the room. The client had previously had red carpet in this room so the transformation was quite amazing even with the change in flooring. We wanted to continue this elegant theme which is why we chose to paint all the walls and woodwork in one colour to give the impression of luxury.
The family had not had the opportunity to decorate this room in many years and they were delighted with the outcome. They could not believe how different the room looked afterwards and now see it as a sophisticated hideaway to relax in. The material finishes for everything within the room were carefully chosen so that the space as a whole gave a very opulent feel.
Interior Designer:

Fiona Duke Interiors