This project was created in team with the designer of Maria Telminovoi. She was engaged in the concept of design, and I in turn, brought the ideas in it, and was also engaged in process of visualization of this project.
In general, left rather interestingly, in cold scale. Strictly and with taste.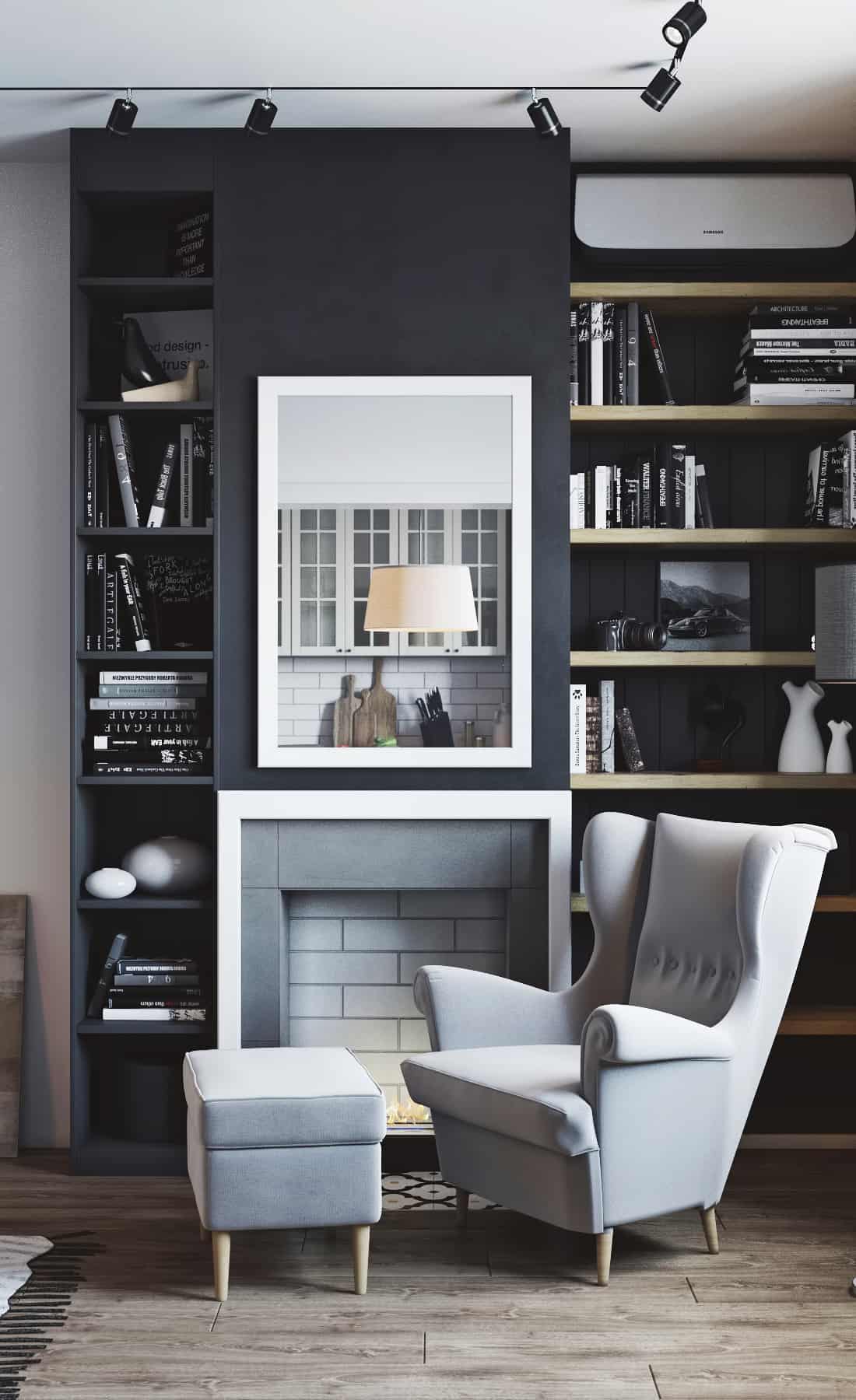 In this project there was a wish to create that interesting, to combine elements of classics and something modern. To create the strict and laconic atmosphere, thanks to color, lighting and interior elements.
On a question of thanks to what it has turned out to create such color in an interior, so it to personally my tastes. Well and of course chief designer.
Creation of model was made in Sketch Up → 3D max → CoronaRenderer.
I am grateful to Maria Telminova for excellent development of the concept of the project. This idea has allowed me to experience completely the project, to understand his nature and option of giving.
All materials, objects and other details, competently were selected, later I began to make experiments of how all details and elements of an interior play when lighting.
Feedbacks about the project were very positive.
Edintvennoye, that was on changes, so is general scale. Some would prefer warm scale. But I think that it already especially a matter of taste. So in general, I think that my work with the designer of Maria Telminova, was very productive, and at the exit we received rather successful project which is pleasant to much.
Interior Designer:

Maria Telminova

Interior Designer:

Korobov Vladimir