Great flat with big windows opens to Dnipro river in nice residential area in Kiev, Ukraine. Beautiful view and nature around the flat make it very calm and peaceful place to relax after busy day in big city. Flat was designed to be comfortable for a young family of two. They like to invite family and friends and so we put big sofa and dining table for that.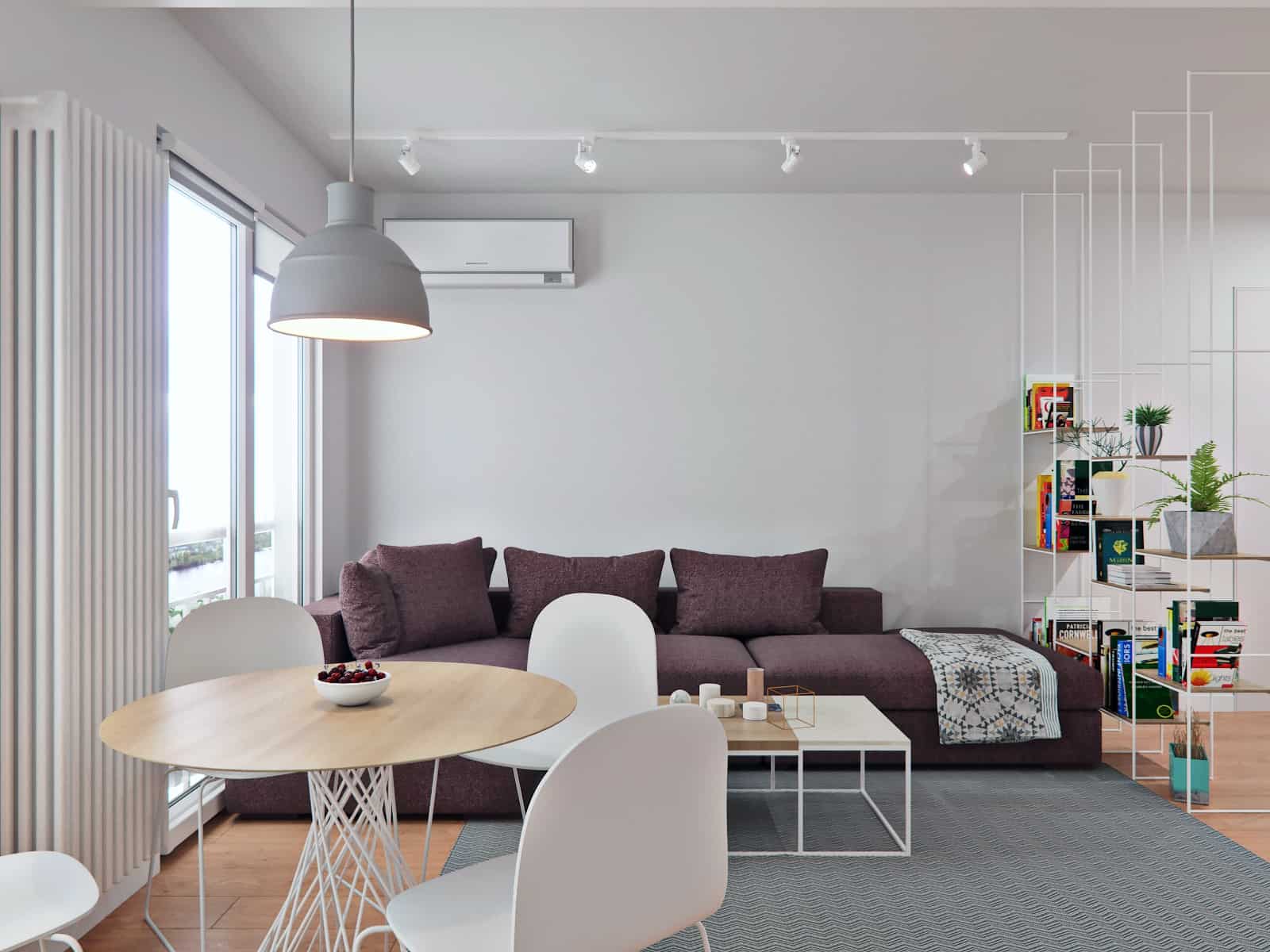 Bright and open flat for young couple in nice family area in Kiev. The best thing of this flat is of course big windows looking on Dnipro river. Before we start our work this flat was looking nothing like on the pictures. There were three separate rooms: kitchen, living room and bedroom. As the flat is on last floor we got the permission to demolish wall between kitchen and living room and put beam instead of it. We got big, bright open space that is the main area where family gather together with friends and enjoying breakfast looking on Dnipro. Also we united toilet and bathroom in one room because owners wanted to have a big bathtub and washing machine in bathroom. Bedroom is a room that we left as it was, only changed doors to balcony.
As flat have big windows and is very bright, we decided to use lights colors with bright/dark accents, like sofa or walls and ceiling in the bedroom. Also owners wanted wood floor in natural color. The most colorful room is bathroom, we used white tiles with graphic drawing and dar grey/green walls.
People like how we changed original scheme of the flat and also big cozy, relaxing balcony. Surprise for us was that a lot of people do really like dark grey walls and ceiling in bedroom, they say that it looks very cozy and relaxing, as well as very interesting detail. At the end flat looks very fresh and cosy. We really hope that owners will enjoy time spending in the flat.
Interior Designer:

Mooseberry design