Located in the historical center of Mexico City this apartment is just steps away of important museums, cultural centers and the special dynamic of this area of the city. It is in a 1940 building recently renewed by Boué Arquitectos.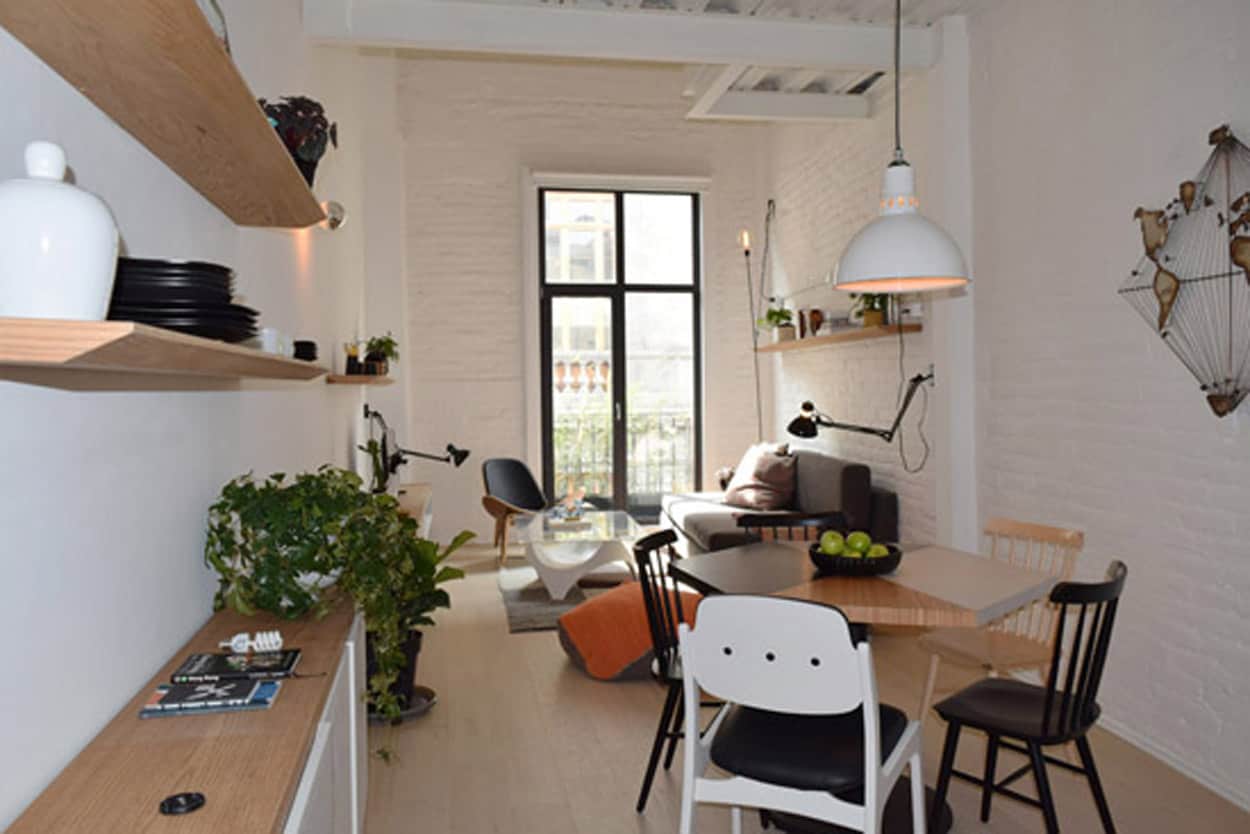 The challenge for architect Germán Velasco Espinosa and his team was to create an interior design project for a space that will be rented via Airbnb so they focus on balancing two main parameters: first it has to be completely equipped to the "home away from home" of the visitor and second it also has to have a warm environment sufficiently neutral to be in the widest range of taste of the possible temporary inhabitants.
The budget was an important challenge to overcome and was accomplished with the perfect balance between custom designed and produced for the project furniture and objects that define its personality. The apartment is 80 sq m and was done in a loft style program so it was very important to respect the open spaces to avoid losing the natural light and make the most of the generous heights.
Flexibility and functionality were essential elements to create a warm and very cozy space to comfortably accommodate 4 people and enjoy an unforgettable stay in Mexico City walking through all the historical center streets and the surroundings.
Germán Velasco Arquitectos experience designing hotels —luxury chains and boutique style— was the basis to understanding the client´s needs and to create a charming ambiance in one of the most beautiful corners of the city.
Architect:

German Velasco – German Velasco Arquitectos