Fitspin is a project with innovation in its proposal and generated a stimulating and original environment.
Project design: DIN interiorismo – Interior Designer Arq. Aurelio Vazquez
Location: Lomas del Chamizal, Ciudad de México, CDMX.
Year: 2016
Status: Built
Building: 258 m2
Photography: Arturo Chavez L.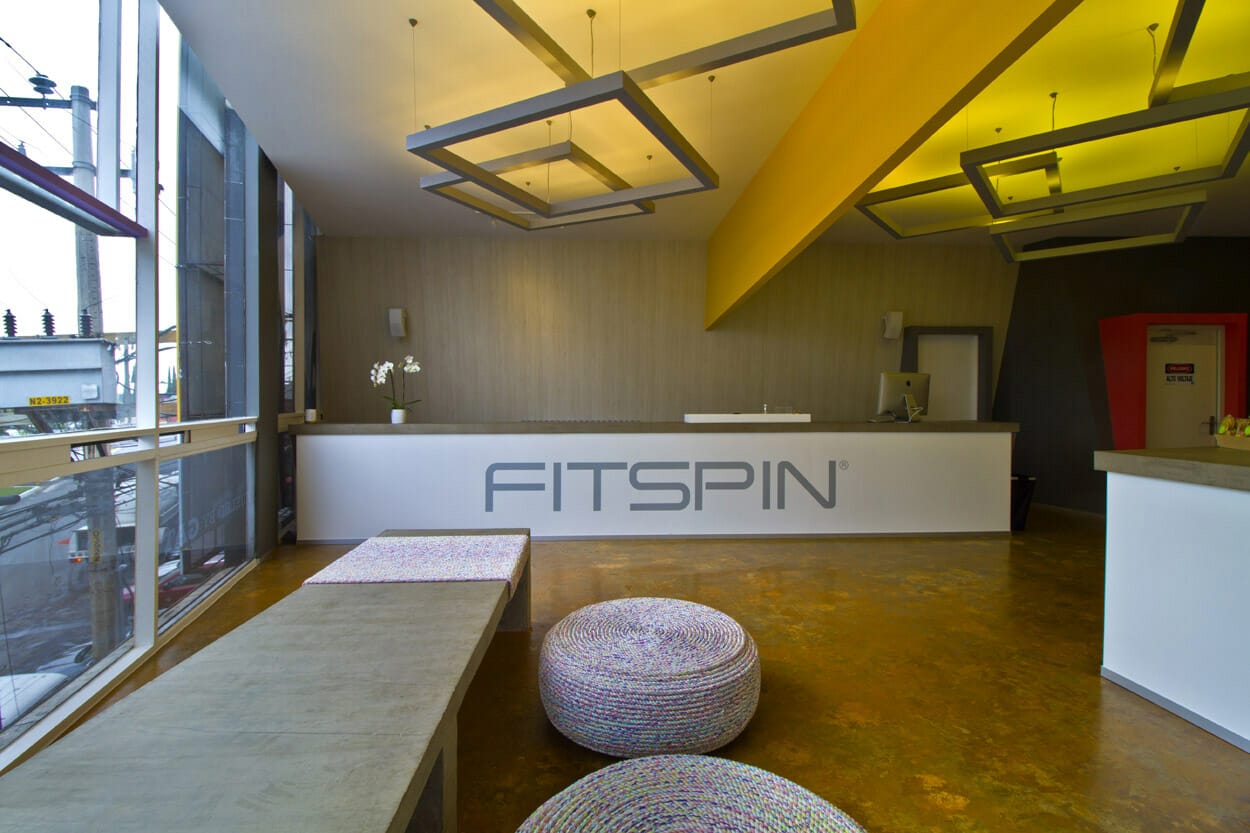 The challenge for DIN interiorismo team was to create an exercise facility that breaks with the traditional design schemes to become a lifestyle where the user enjoys every moment of the experience. All these resulted in a project with an innovative proposal that shapes a stimulating and original space.
To perceive energy and movement the walls are inclined and covered with graphic motifs that generate a dynamic atmosphere filled with positive messages to hoist the attitude.
Fitspin was conceived with the idea of creating a new way of getting regular physical exercise leaving behind the old schemes and integrating a proposal that triggers with design a unique user experience.
The materials selected were concrete, wood, bright colors and acoustic panels, which are easy to maintain and create a luminous and enveloping atmosphere. DIN interiorismo bring about a space full of sophistication that leads the experience of exercising to a new level.