Hotel bar and lobby in Costa del Sol designed to match the popular touristic part of Spain by blending contemporary style with traditional Andalucian elements. Idea of bringing outside to the inside by applying maximum of natural light and using exterior materials in the interior space.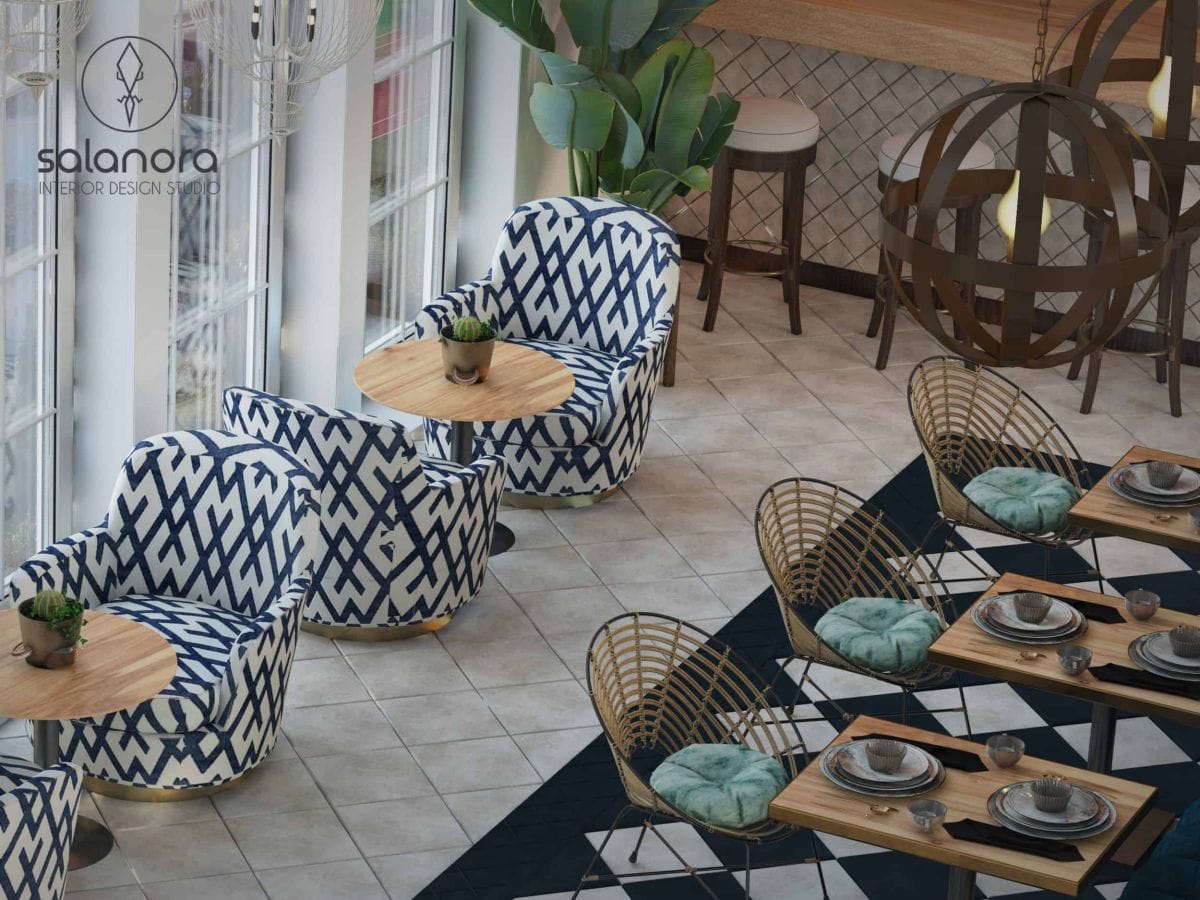 60m2 of open space with fully equipped rear and front bar. Lounge areas on both sides of the space, by the windows with spectacular views of Costa del Sol. The central feature of the space is a double sided bench with a dividing screen. Male and female bathrooms with access for people with disabilities.
Inspired by Costa del Sol and Andalucia, the matrials used for this project reflect the location of the hotel.
OLIVE WOOD – it´s irregular shape makes each piece different and original. Very decorative and durable, used for table tops, bar top and door.
RATTAN – bringing outdoor to the interior: used for armchairs to resemble traditional mediterranian terrace look.
EARTH TILES – very popular in south of Spain terracotta tiles with a more contemporary touch of colour. Highlighting the central part of the space even more with traditional checker design.
ACCESSORIES AND DECOR:
FABRICS – all washable and fire retandant fabrics with bold colours and patterns characteristic for andalusian style
LIGHTING – pendant metal lanthers to resemble an outdoor look
POTS AND PLANTS – another of typical andalusian accents creating an outdoor feeling indoor
DECORATIVE SCREENS – a touch of arabic patterns very decorative and very popular in south of Spain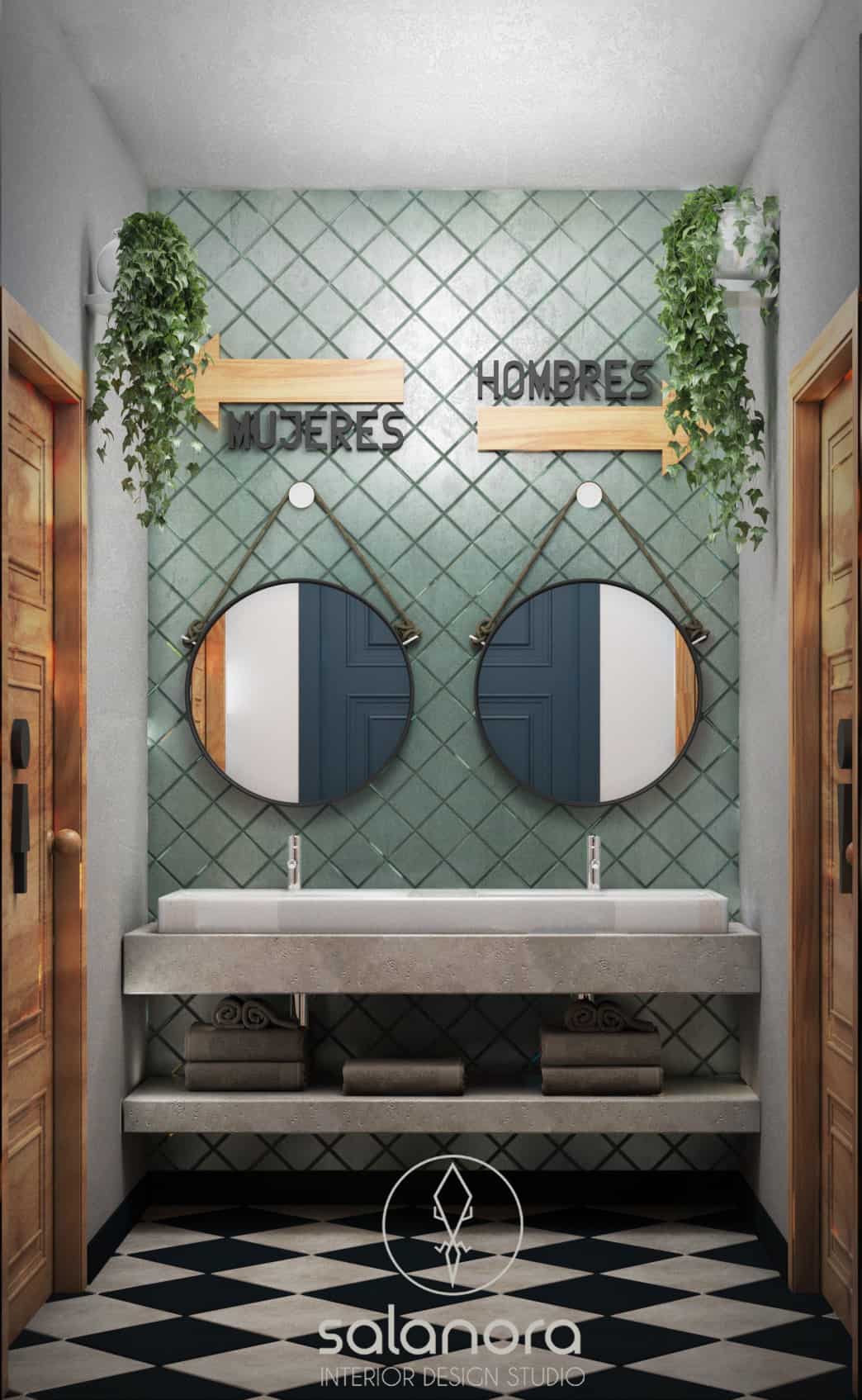 Interior Designer:

Salanora