Renders based on reference pictures of Talisman Building in London by Gumuchdjian Architects. The four-bedroom, four-bathroom apartment is available for short let. The 500m2 loft is on the second floor of a prominent 1930's garage. This space represents modern luxury style of living.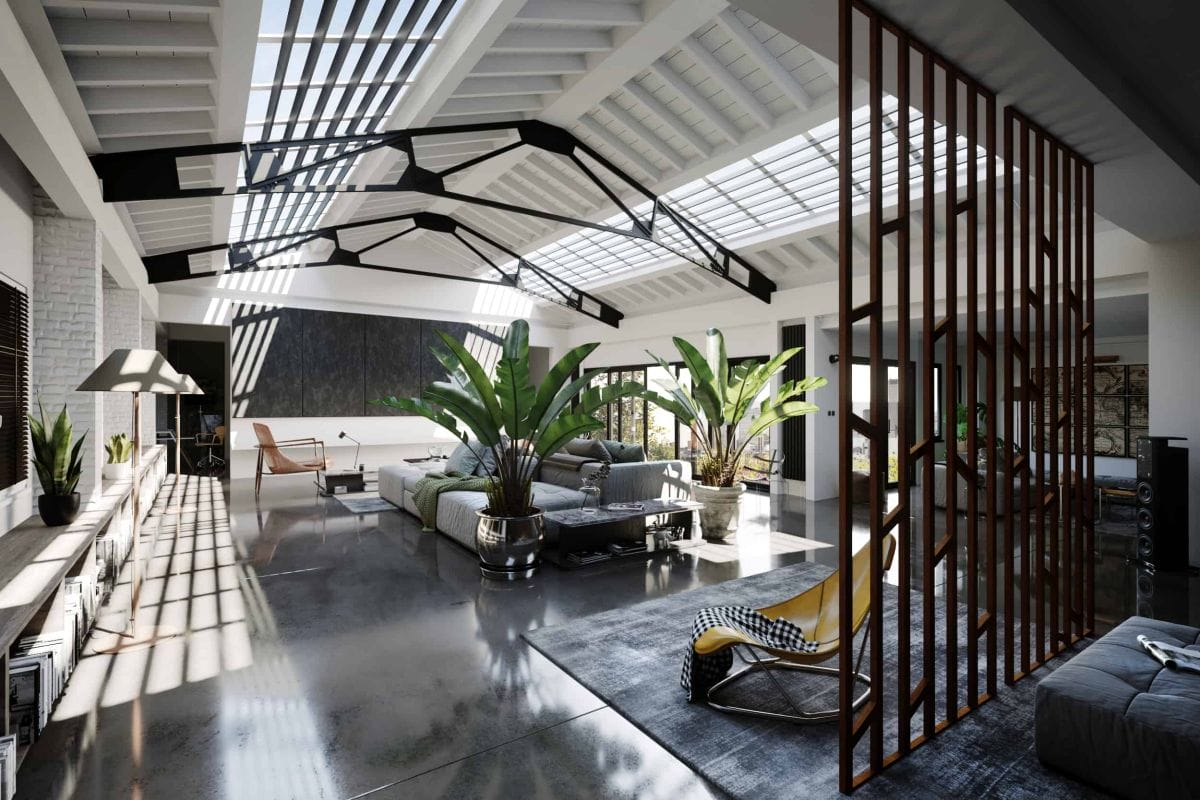 Renders are the effect of my personal project. The main reason was to improve my modelling and visualization skills. I am the author of architecture and basic equipment modelling. I've tried different lighting and texturing techniques. I've tried my best to recreate the atmosphere of original design.
The inspiration came from pictures of Talisman Building interiors in London. I was amazed by an expansive double-height, open-plan living space with roof windows and central-arrangement socializing spot. I also visualized the media room in apartment and did close-up shot. Penthouse appear to be simple and uncluttered but yet luxurious and modern because of chosen materials.
It took me a lot of time to create these renders, but I am very happy with the effects that I have accomplished. I've improved my modelling skills, and also managed to take my lighting, texturing and rendering techniques on higher level. I got many kind comments on this project. Everyone seemed to be satisfied with the quality of renders.
3D artist:

Agnieszka Białek