In ancient times, western culture related the elements of nature with the different manifestations of Matter, the eastern ones with the different types of energy in a state of constant interaction; for this hotel —designed by the Love Hotels concept— fire, air, water and earth are the elements that integrate the connecting thread of the project.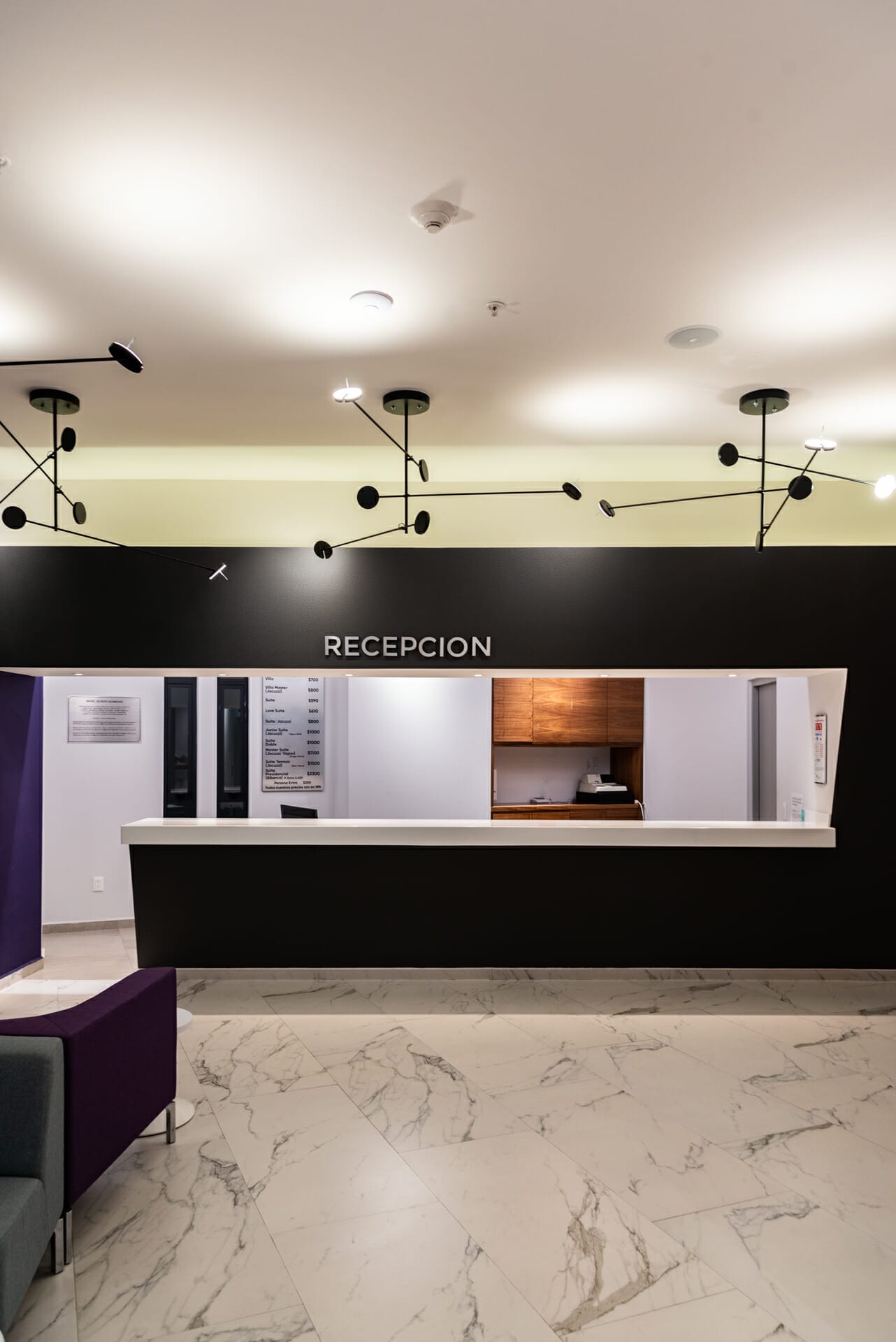 The color related to each one of the elements plays an important role in the assessment done to present the different alternatives. Each color palette was inspired by the basic qualities that distinguish the quartet managing that each type of room be radically different, not just for the selected color range, but because we also integrated it to all the components of the interior design.
There are rooms inspired in air, very white and monochromatic, with a furniture (fajódromo) inspired in the snow and a ventilation grille on the floor to reinterpret the famous scene of Marylin Monroe in the movie: The Seven Year Itch, 1955. In the water rooms, the bed is rotated and next to the shower, submerged in something like a pool and with a fajódromo shaped as a drop. Fire vibrates with the color palette of the element, reds and oranges followed by wood shades and in Earth nature´s colors, such as green and brown, stand out combined with stone graphics and a shower that allows you to see only the bottom part of the body.
Once the guests have gone through all the options a question always arises: which is the 5th Element? And they find the answer after expending a delightful moment of leisure and recreational activities in their preferred element, because the one that seems to be missing lies in each one, in their experience, their partner, the sex, the passion, the fun, the exploration, the love, etc. and the adventure transforms in finding the answer infinitely.
Interior Designer:

DIN interiorismo