Designed and executed a high-end industrial Bedroom (30 sqm)
Located in: Mountain View, Egypt
Main design concept & theme was to create a modern looking Bedroom with some industrial finishes.
Vintage Wood flooring, grey toned walls, rustic metal, and Main decorative Glassy wall are the main visible elements in the design.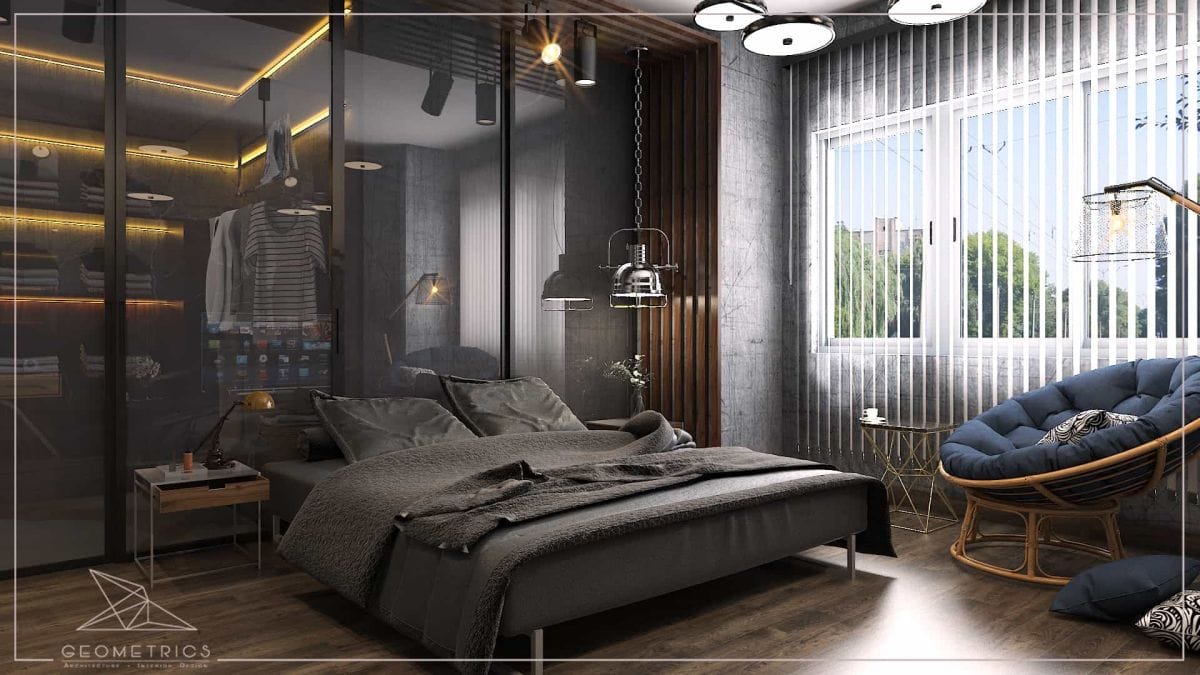 The concept of the project and the presentation of a different design based on the industrial style,the owner was lived in london, and he wanted something western to create a catchy modern/industrial style in his house. The concept and plans were made in around 2 weeks
In my designs, I always try to keep the colors and mood in the minimum and light and introduce some warmth into the design. Industrial style is what i targeted,i used the dark and light gray colors of the walls, bed and Glass.
People and customer love the fact that 3D Renders, my learned how to handle design and how to come up with solutions.
My advice to designers is accuracy and difference in vision, attention to detail is the secret of the success of the design, such as the small gear that drives the big factory
Interior Designer:

Mohamed Nabil

3D Modeling & Visualization:

Mohamed Nabil

Co-Founder of:

Geometrics (Architecture – Interiors)