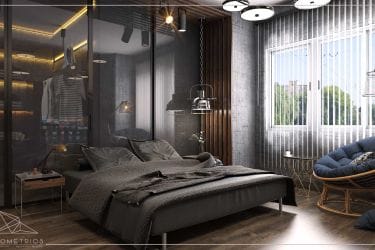 Designed and executed a high-end industrial Bedroom (30 sqm) Located in: Mountain View, Egypt Main design concept & theme was to create a modern looking Bedroom with some industrial finishes. Vintage Wood flooring, grey toned walls, rustic metal, and Main...
New concept for a simple post modern dressing room .. it's a comfy and cozy dressing room with lots of light to give more life for the space ..this dressing room designed for a young couple who wanted something traditional...
We did a make over for the Yu-Isao house, changing some area´s function, making the space feel more open and efficient. Utility lights are distributed on specific spots, to keep a relaxed atmosphere. We had fun mixing materials and colors...