Interior design for a bedroom in a multi-storey residential complex.The project uses modern environmentally friendly materials. Clear, concise forms make the interior modern and stylish.Soundproofing materials were used in this project.LED lighting makes this project very cost effective.In this bedroom, it was possible to place a small office for work and a large soft bed.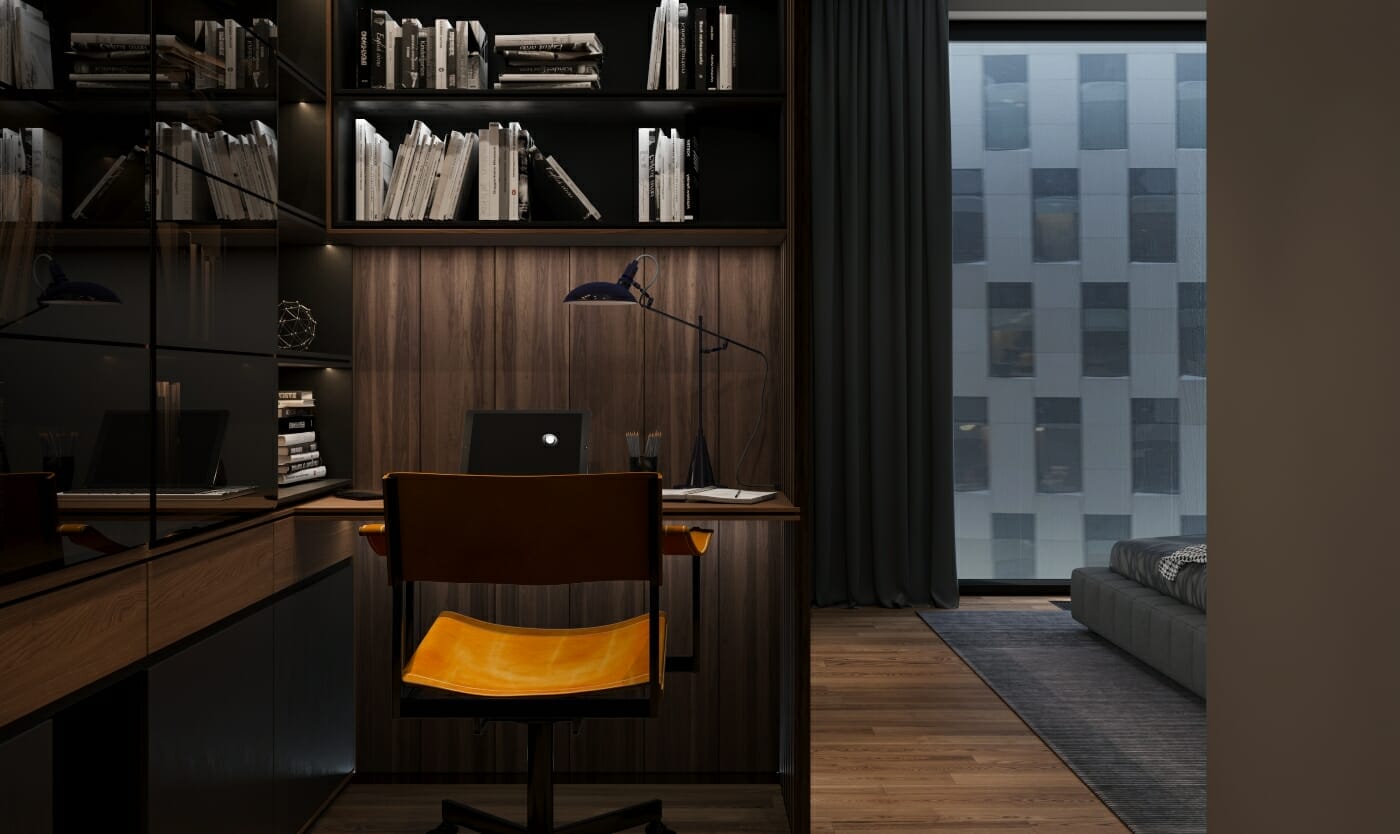 This bedroom is for two middle aged people.My clients demanded that the bedroom design be as comfortable as possible and that everything needed to be placed. As well as a small book library they had which they wished to host
The task was to make the interior as comfortable as possible, modern, using environmentally friendly materials.I am always inspired by modern interiors in which there are modern technologies. such as soundproofing. acoustics, electronics.Soft textile walls, natural veneer panels, soft laconic rectangular bed that you can not hit.
Many people liked this project, including my clients.In the process of work, I learned a lot, a lot of creative ideas came to me. I got acquainted with modern materials and technologies. They helped me to realise this project. Every day everything changes and new ideas and new approaches to the interior. Comfort and automation make life better and help people.
Interior Designer:

Buymestru Alexander