Modern Bedroom Design Built on Penthouse Roof,Based On Contemporary Style
Luxurious Yet Very Homey and Cozy As a Guest Bedroom On Penthouse Roof.
The Main Materials I Chose Was Wood & Marble I Love How Those Two Elegantly Combine Together.
Also I Chose The Closet To be Clear Glass To Give It More Of a Luxurious Touch & Feel.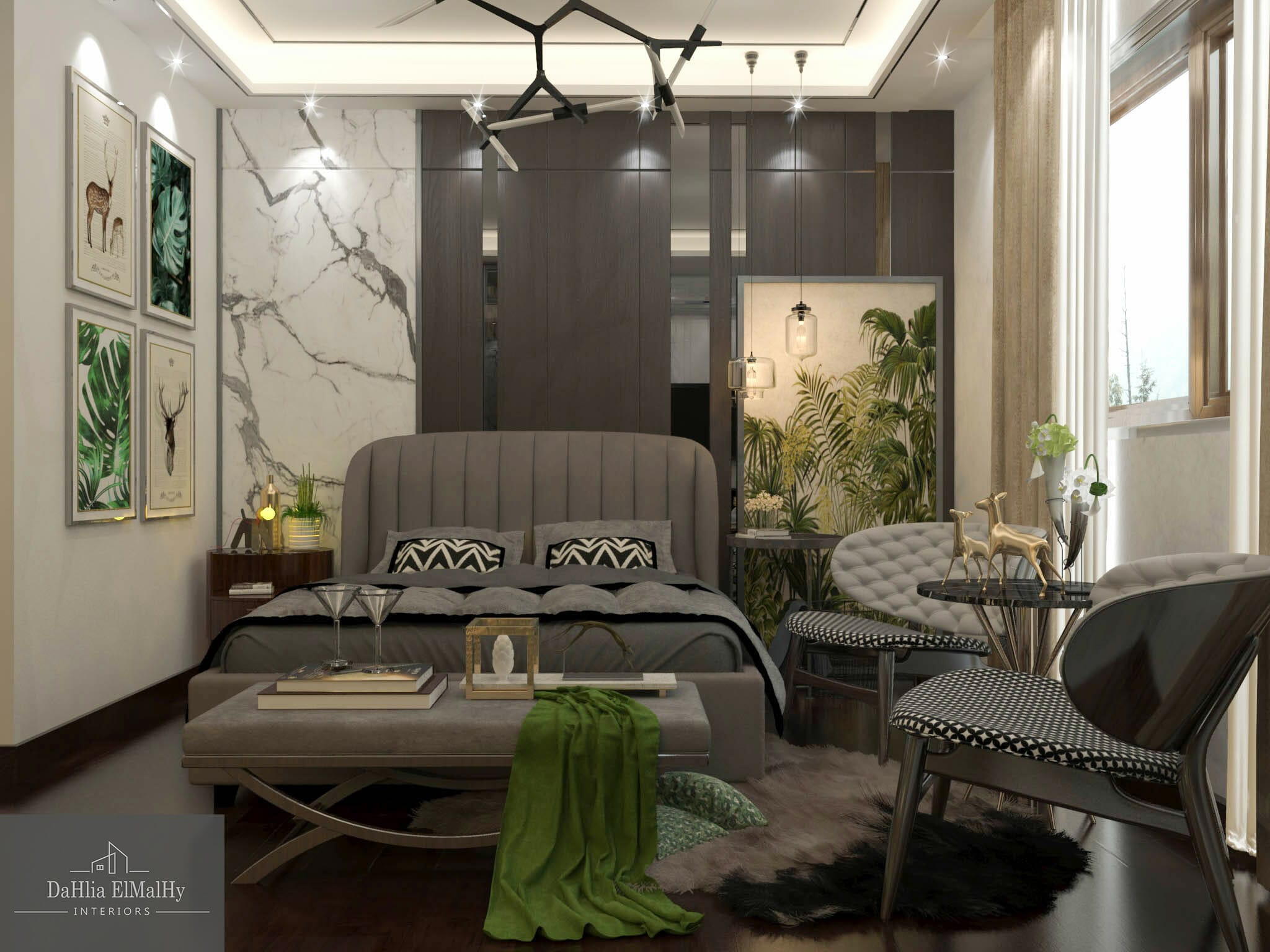 The plan was to create a comfortable bedroom for guests coming over the holidays.
As a bedroom that had to be functional and stylish for guests, the main plan was to make it feel luxurious as a hotel room a place for everything, and for everything to be durable in a bedroom that wasn't quite large. Hence, functionality was the main goal for it.
This Bedroom was designed for a client with a big family in Cairo with a duplex apartment and the second floor was designed as a penthouse.
As this room was built on a penthouse roof that was designed as a landscape area, I wanted to match the outside area with the inside of the room to make it feel more harmonious as living in an open space filled with landscape concepts.
I used a modern contemporary design to apply coziness and functionality as well.
As for colors Green was my main color to focus on as well as neutral colors such as Beige and Brown.
The materials I went for dark wood material as a main to enhance the natural vibes and to be matching the concept of applying nature vibes indoors and outdoors.
My Inspiration came from nature, and greenery, more like a jungle-inspired concept.
They Loved it so much, they loved the way I used colors and materials to achieve their goal and how aesthetically pleasing it turned out to be, and how proud they were to represent this room to their guests coming over
Interior Designer:

Dahlia Elmalhy

: