Interior design project of a Literary Café De Chirico in the historical center of Florence, Italy. This interior is inspired by the artistic movement of Futurismo Italiano (Italian Futurism of the first part of XX century) and by metaphysical paintings of Giorgio de Chirico. Project by Ksenia Alyoshina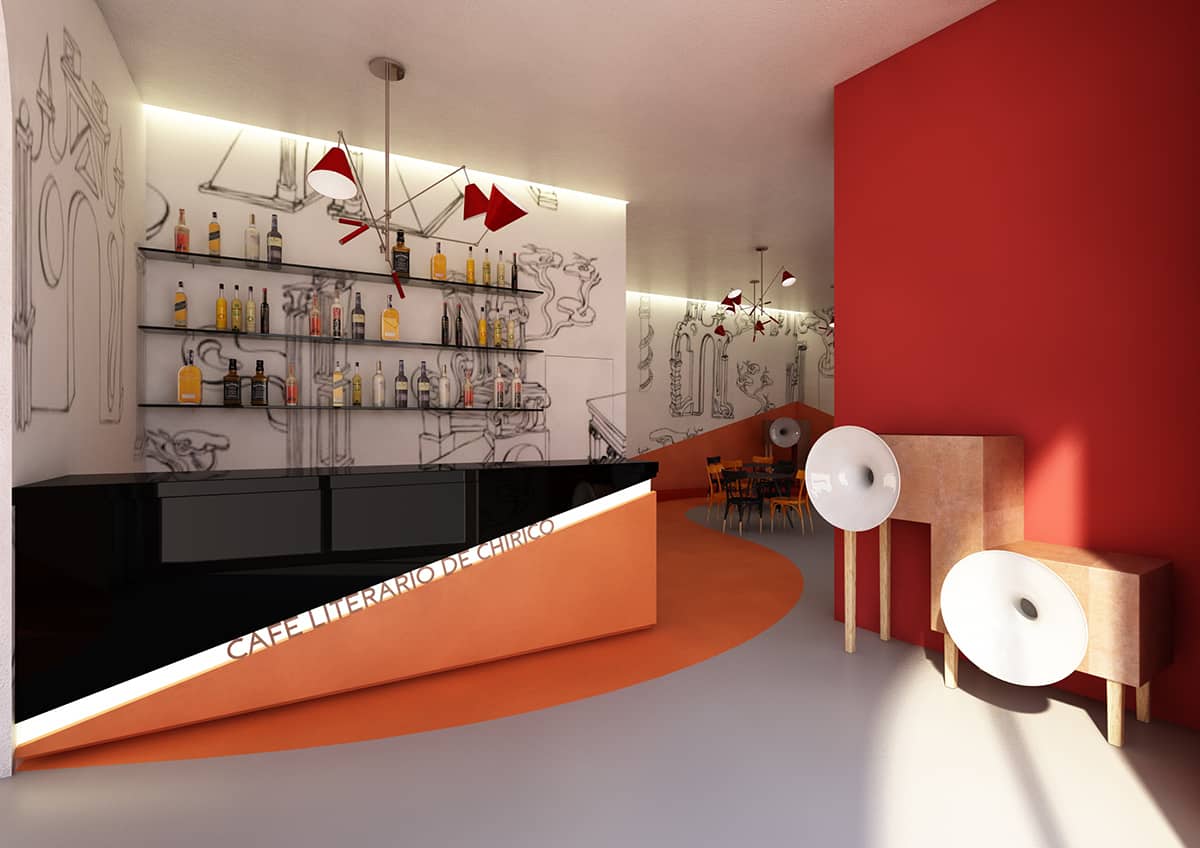 The goal was to create a literary café with bar area, reading area, bookshop and café itself. It is supposed to be a space where people can come to take a cup of coffee and read a book, or where students can come to get inspired to study and work for there projects.
The references for materials are taken from Giorgio de Chirico metaphysical paintings, the forms of wallpaper seem to come out directly from De Chirico canvas. The forms and the color "stains" of orange are inspired by forms and lines commonly used in Italian Futurism art.
The bold colors used in the interior make people curious to enter and see the space. Orange color helps to concentrate, so it can be useful for the students who come to literary cafes to study and work.
The choice of references for the interior is studied carefully. The café is situated in the historic center of Florence, that's exactly where De Chirico got inspired and created his very first metaphysical painting.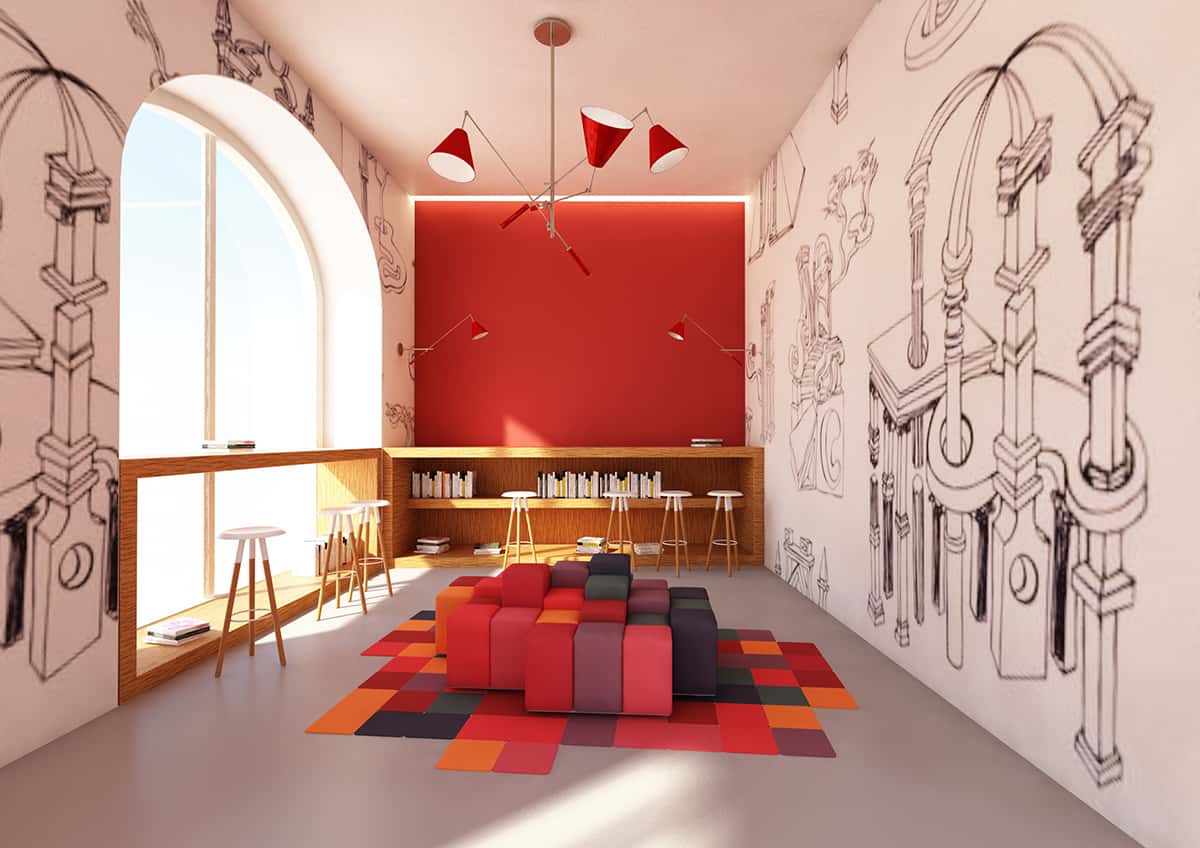 Interior Designer:

Ksenia Alyoshina