This kids room with a total area of 20 m2 is designed for a child which age varies from 3 to 10 years of age. Present room can be used for both boy and a girl by adding or removing minimal details in the room. That's why it has an unique style.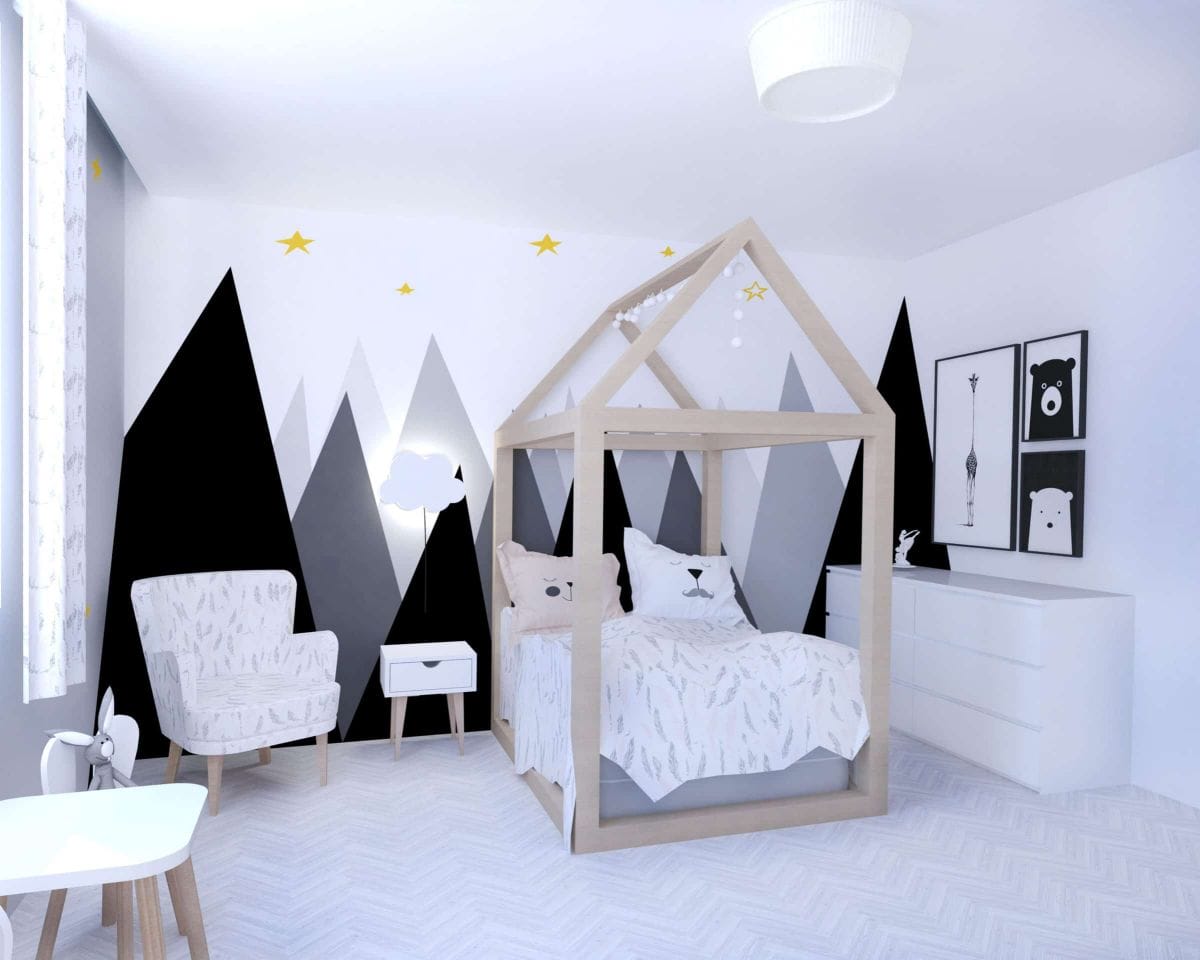 The main idea was to create a sense of nature. For this reason it was necessary for the chosen exactly what scenery dominate in (girls or boys) room. In order to implement the natural motive solution, the main object was chosen – mountains.
The first step was to choose proper colors – neutral that allows a child to stay calm. For the mentioned reason, the colors that were chosen: white, black, gray and light pink (pink is mainly for a girls room). The ceiling is painted white, the walls are white and gray, as well as one of the wall is decorated with mountain drawings. For the floor, white wood parquet is used, which is arranged in the principle of three or in other words the "spruce tree" principle.
Also, one of the most important things are the materials and texture.
People responded positively to this project. They were excited for the kids properly designed room. The biggest surprise to them is the idea was chosen – nature in the middle of citty. Many people liked the idea of having cottages surrounded by natural scenery.
Interior Designer:

Roberta Lukšytė