In this project an open proposal was preferred, which allowed to integrate the kitchen, the living room and the minibar, thus capturing all eyes.
Using metallic tones that made it a unique design. and taking into account the concepts of minimalism and simplicity in structures.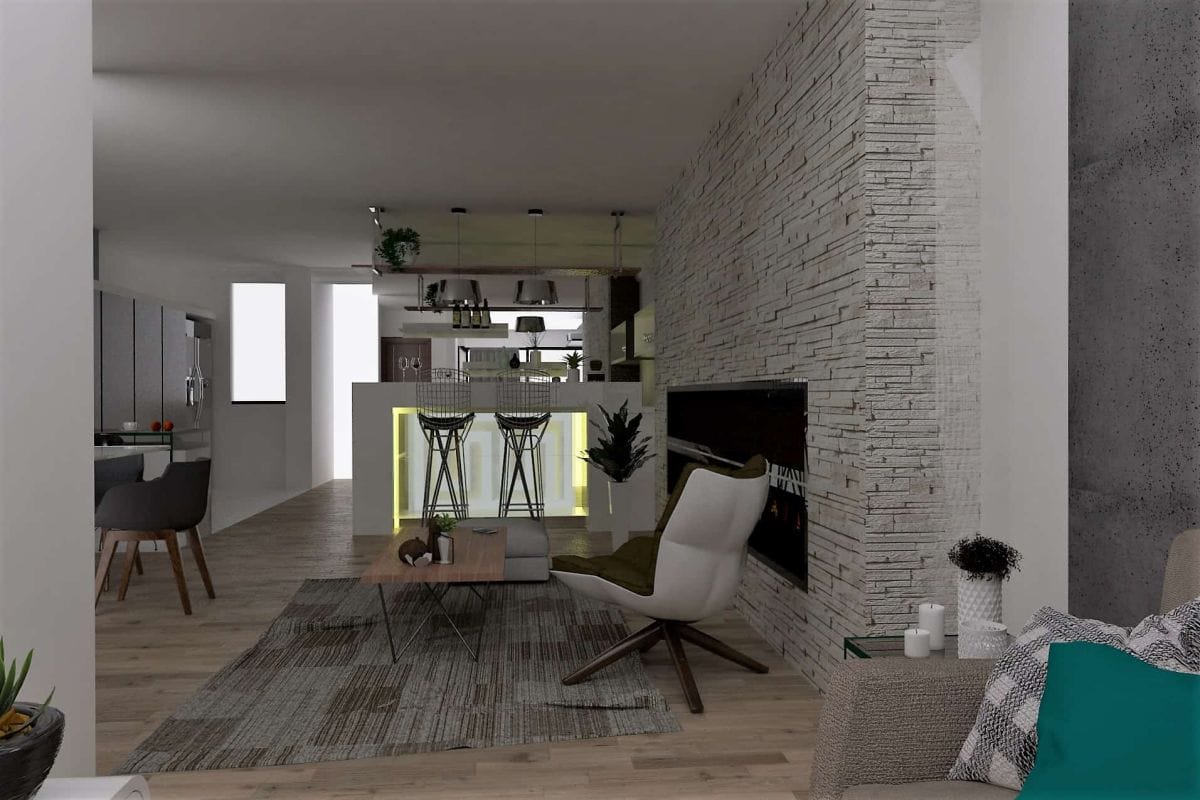 The idea was to take advantage of the space, so what the client required was that the whole area was open so that its integration was achieved and at the same time materials that would provide a warm atmosphere were used.
I would say that I was inspired by contemporary and futuristic design.
White, gray and black are the colors chosen in the kitchen, including the most daring elements, such as the combination of wood with the gray upholstery of the chairs and steel, which result in the modern look that was sought.
As for the shelf, a closed system was chosen in favor of comfort, cleanliness and elegance. A breakfast table was also proposed in glass and under a mobile bar that gives versatility to the whole.
In the minibar there are hanging lamps placed under a decorative element of wood and steel that gives an elegant touch, combined with a bar that can easily become the center of attraction, as it is illuminated inside creating a show in this space of the house.
Last, but not least, is the living room, which was chosen for contemporary furniture accompanied by a long fireplace with stone.
In the end this concept in neutral tones resulted from the client's liking and it could be said that the result was simply impeccable.
As a tip when designing a kitchen, I can say that if you lean towards a trend design you should opt for gray cabinets, so you will disguise its function, resulting in an open and elegant space.
Architect:

Astrid Moreno

Interior Designer:

Astrid Moreno