It was the redesign of one of the premises in the existing cafe in the city of Voskresensk, the customer wanted to make a sports bar in the loft style from Eastern chic. This was my first experience in this style, and I consider it successful, and the customer now embodies this project in life.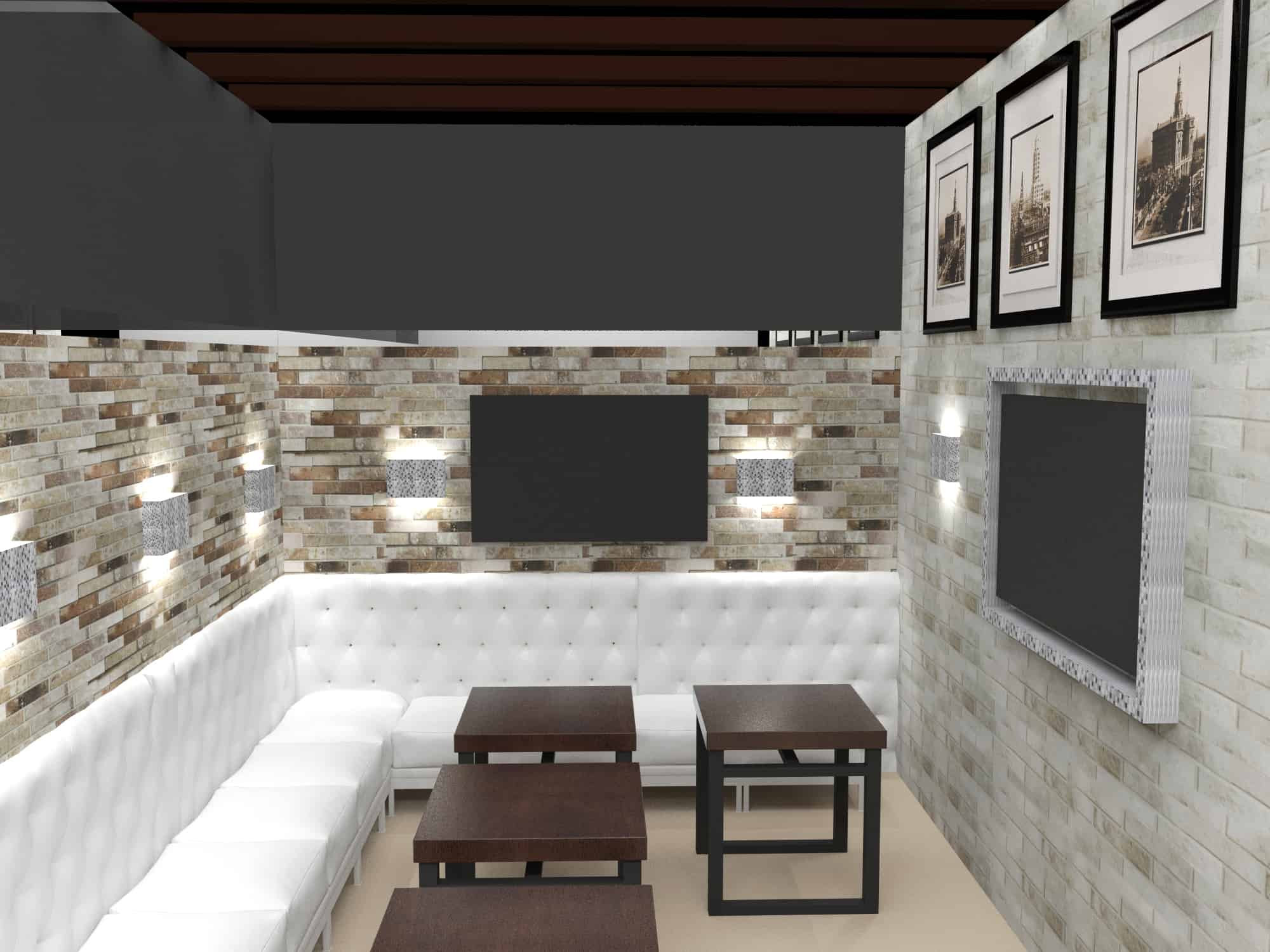 The aim of the project is to make the existing premises pleasant for pastime and popular among young people. The room is part of the cafe, designed in the style of Eastern chic, and it was necessary to correctly enter the concept of loft in the existing interior around.
The customer was very attentive person, he provided references and very clearly explained what he wants to see in the end. I, in turn, looked through a lot of successful projects in this style, and then it was only necessary to approve the basic concept, which was further elaborated.
It was a very interesting experience, especially in terms of selecting materials that should be combined in such a small space, and at the same time not to distract the attention of visitors. Fortunately, this was not the first cafe in the possession of the customer, and he has worked with contractors for many years, from whom we were able to select all materials live.