London Penthouse day and night photo shoot by interior and architectural photographer Simone Morciano.
Client: anonymous. Date: December 2019.
The penthouse spreads over the top floor of Riverlight Quay, an exciting new residential development, directly on the riverfront in the heart of the new Nine Elms on the South Bank district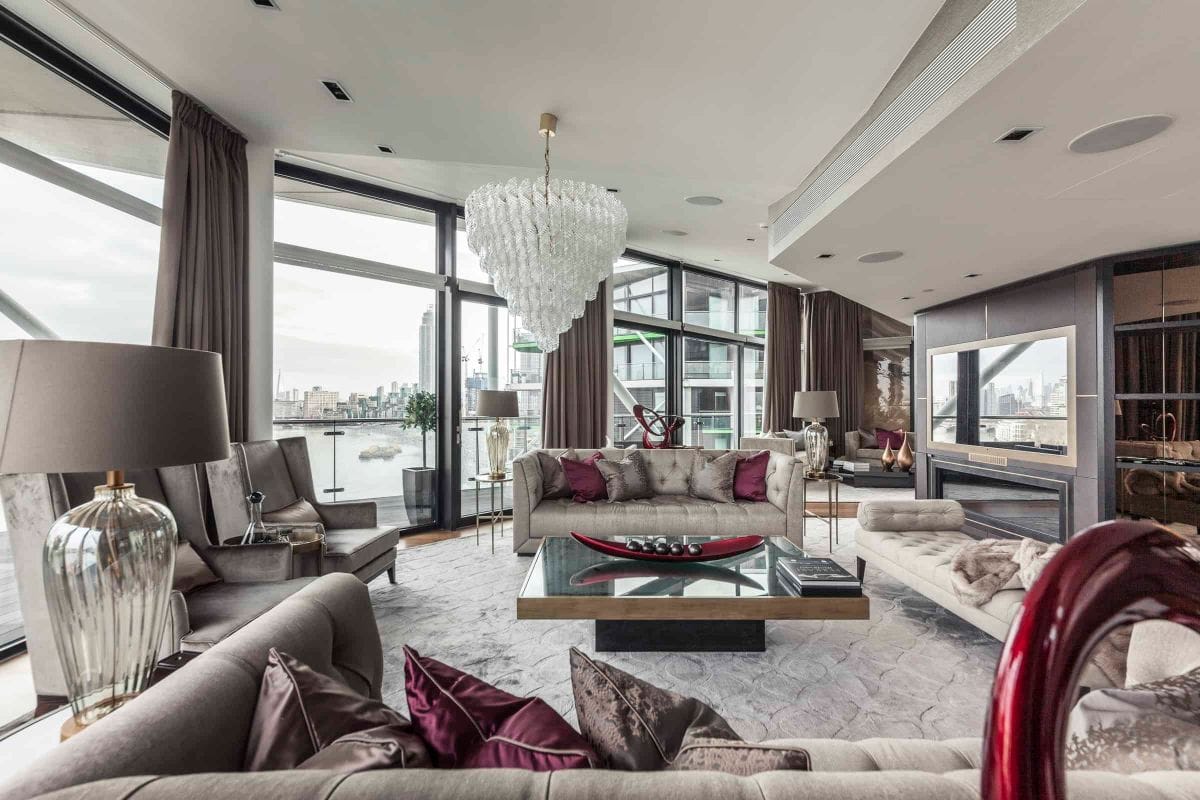 Riverlight has been announced as a London and National Award winner of the prestigious Royal Institute of British Architects Awards 2018, which recognise the best buildings completed in the past 12 months.
One of 49 winners, Riverlight was selected thanks to its design which offers maximum daylight and views of the River Thames for its residents, while also offering generous new public realm and access to the river for the wider local community.
The six elegant pavilions cover just over two hectares of land and more than three quarters of the site is dedicated to outdoor space.All six pavilions have a north-south orientation and a unique design that keeps the sunlight in and widens the remarkable views.
With a choice of apartments from suites to three-bedroom penthouses, Riverlight offers a wide range of accommodation with a vibrant mix of leisure and retail facilities at street level.
Each apartment is equipped with state-of-the-art facilities and appliances designed to the highest specification. There will also be a range of wonderful on-site amenities including a restaurant, coffee shop, Sainsburys and even a Royal College of Art gallery.
Photographer:

Simone Morciano Photography