Project 'Love for pastels' is inspired by Pantone colours of the year 2016 – rose quartz & serenity. This is a gentle, femine interior based on natural materials like marble and wood. As Leonardo da Vinci once said – 'simplicity is the ultimate sophistication' – I strongly believe that you will find it in this project.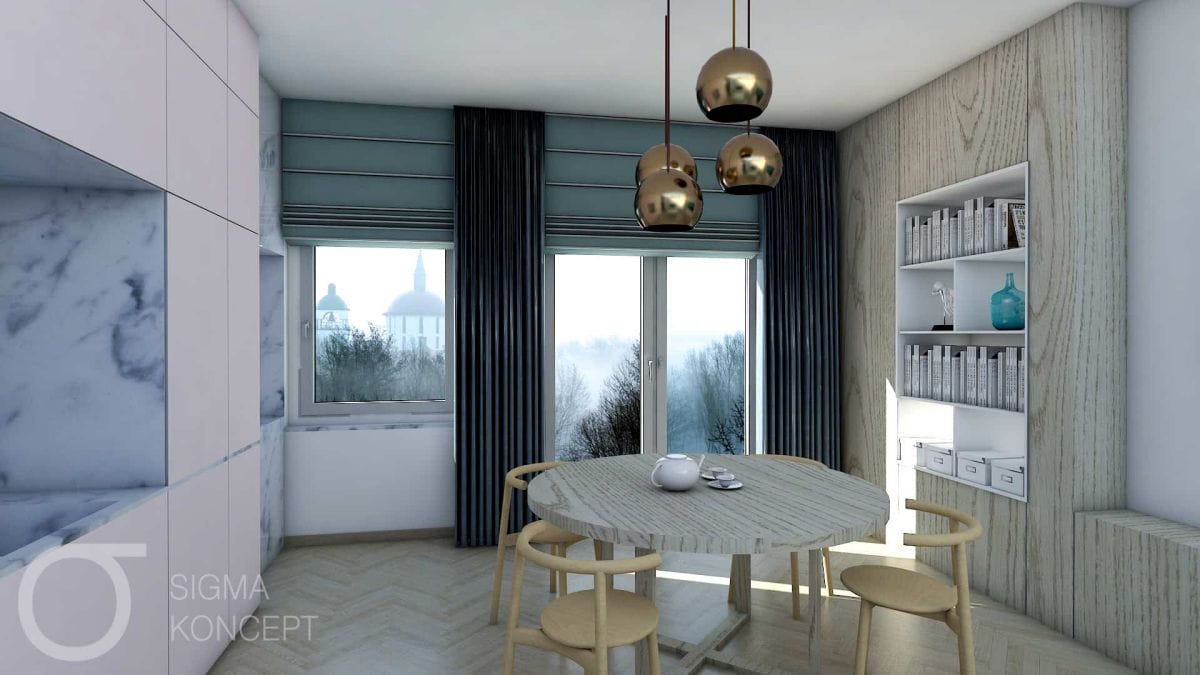 This is my personal project created to improve my skills and reveal my last fascination of pastel colours.
Also, I want this project to be compatibile with actual interior design trends, and prove that modern interior does not have to be cold or very spacious.
The main inspiration was – woman. Like femine nature, this interior is enigmatic, delicate and ambiguous, but on the other hand strong and explicit. Matt surfaces are mixed with polished textures, soft shapes with sharpened. Also pastel colours – pink, blue or white are in opposite to black metal door frames.
This project helped me to look inside myself and find this gentleness and power dormant in woman's nature. I hope, it really materialise these features.
I think, it is good for every designer to try doing something only for themselves and only from themselves to find a new way to express oneself.
Interior Designer:

Sigma Koncept by Klaudia Kottik-Gorczewska