This studio apartment is located in the heart of Paris overlooking the Eiffel Tower. Inspired by my travels I did with my boyfrend to the city, I wanted to create a space that would be warm and inviting with a beautiful view. Modeled in sketchup and rendered in 3Ds Max.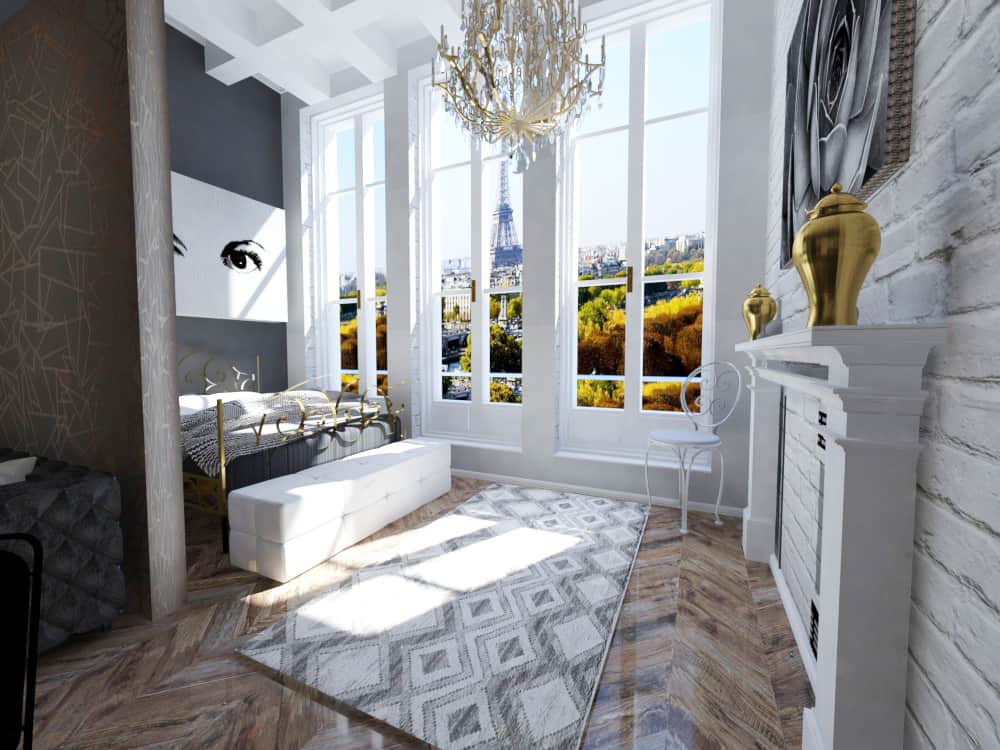 This project had to be designed in the most functional way in such a small place. It was design for my own personal pleasure and my goal was to create a home in my favorite city from across the globe.
I wanted a bright and airy space with dark textual materials so that the space feels spacious but still cozy. I was inspired by the materials found in the Palace of Versailles and the idea of Paris during the 20s. There was so much glamour and sophistication that I wanted to grasp that in my space with a more modern up to date style.
I got a lot of great feedback from my project because of it's unique style. This project was a learning experience because throughout the design process I overcame many challenges I have been faced with using 3Ds Max in the past.
Interior Designer:

Rachel Robarge