A chic bathroom with a mountain view. The interior is made in contemporary style. Huge panoramic windows and a beautiful view outside the window contribute to peace and relaxation. This is romantic place, thats describes customer's mood. Harmoniously selected interior colors emphasize beautiful view outside the window shows.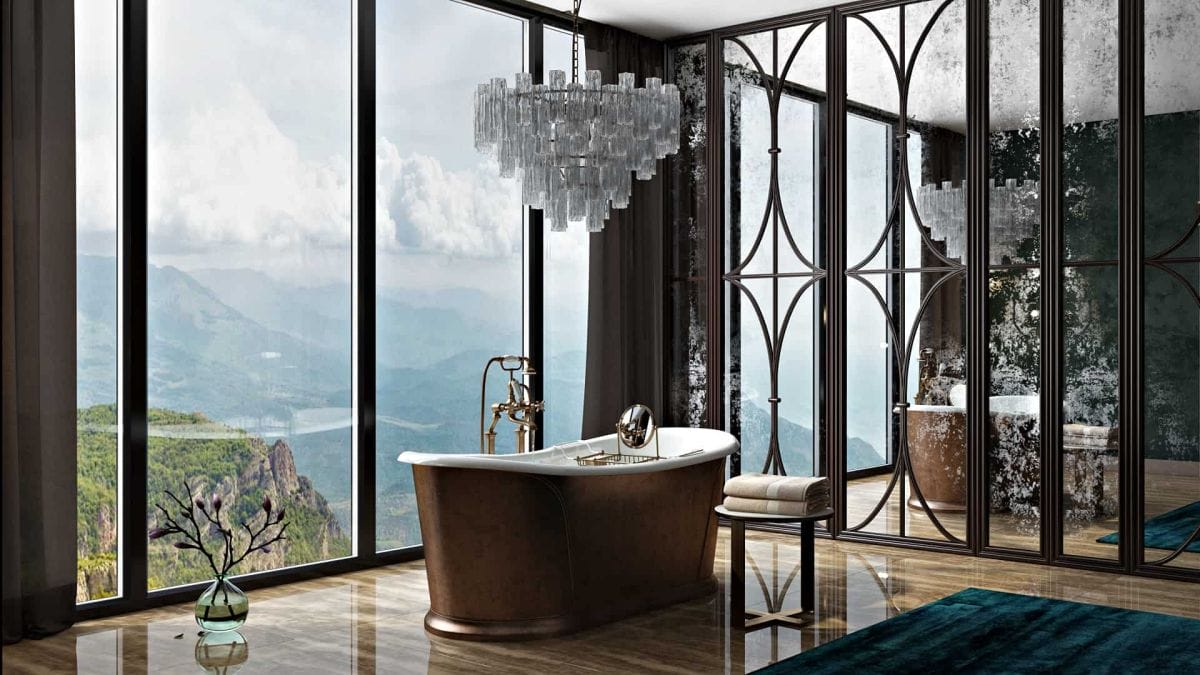 The goal of the project is created bathroom, that looks luxurious and comfortable. The room should have a lot of free space and a minimum of furniture and decor, only the most necessary to enjoy the view outside the window
The basic colors in the interior are light brown and deep green, they are very harmoniously combined with each other, as well as a view from the windows. The use of marble in the room gives it a chic and luxury.
People liked the project, there were a lot of comments, that the visualization was done very well, the mood, light and materials were very well conveyed in the room. People liked the large panoramic windows, through which the chic view opens