This interior presents spaces of the bedroom combined with bathroom. As the solution of design of these rooms are used a mixture of minimalistic style with classic details. Calm, natural colors promote rest and relaxation. Beautiful and expressive stone veneer...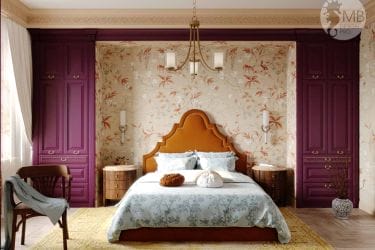 Greetings, friends! When a good mood and positive energy "take" my hands into their own hands i'm able to create unusual and very beautiful things! I present to your attention my new chic project: Indian Jewelry Box. Can you imagine...
A chic bathroom with a mountain view. The interior is made in contemporary style. Huge panoramic windows and a beautiful view outside the window contribute to peace and relaxation. This is romantic place, thats describes customer's mood. Harmoniously selected interior...