With this project, designer was aspiring to achieve an impressive space by combining a minimalist style with great lighting and the use of natural materials.The room is spacious with high windows which makes a great atmosphere both day and night. This type of space allows designers to be creative and bold, giving them multiple options to produce high quality projects.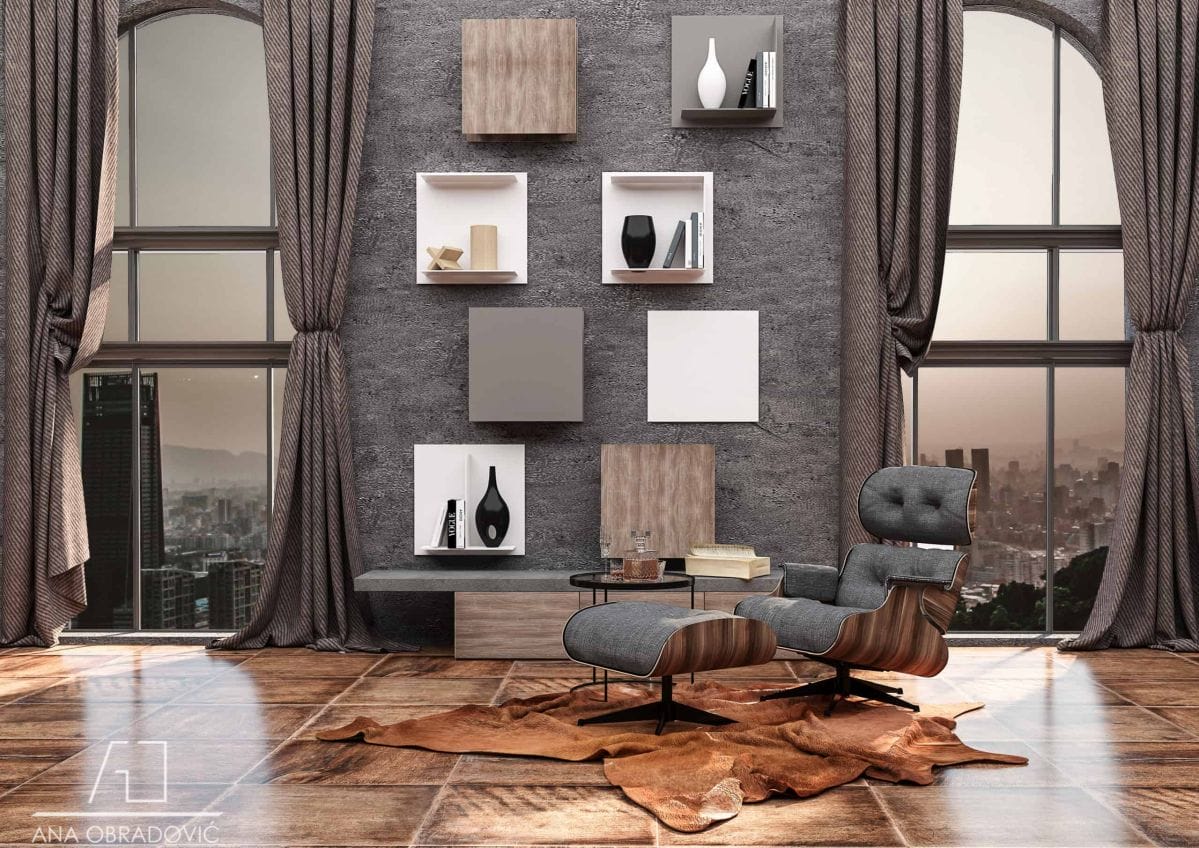 The space is designed for maximum enjoyment and relaxation. This leisure room is designed for seclusion and enjoyment when you need to get away from it all. The room is well lighten, with large windows, allowing the user a magnificent view of the city.
The inspiration came from desire to combine various materials and achieve harmony in interior. The concept is appointed with thoughtful use of different textures and natural color tones which achieves a striking effect even in the minimalist style. The materials themselves, especially the wood, enhance the space and make it luxurious.
Working on this project, I've learned how to combine materials and lightning in render so it can look photorealistic. The main purpose was to perfect my skills in 3D visualization and this is the result. When designing space main focus should be always defined.
Interior Designer:

Ana Obradovic