A restaurant on the hill in Swiss. We designed it in orange tone and our archiviz want to visualize it with rainy weather mood. We combine dark, red, brown color wood with golden metal bar to perform the spirit of luxuriousness, and hoariness.
It's a small but really lovely place to eat and enjoy.
Hope everybody like it.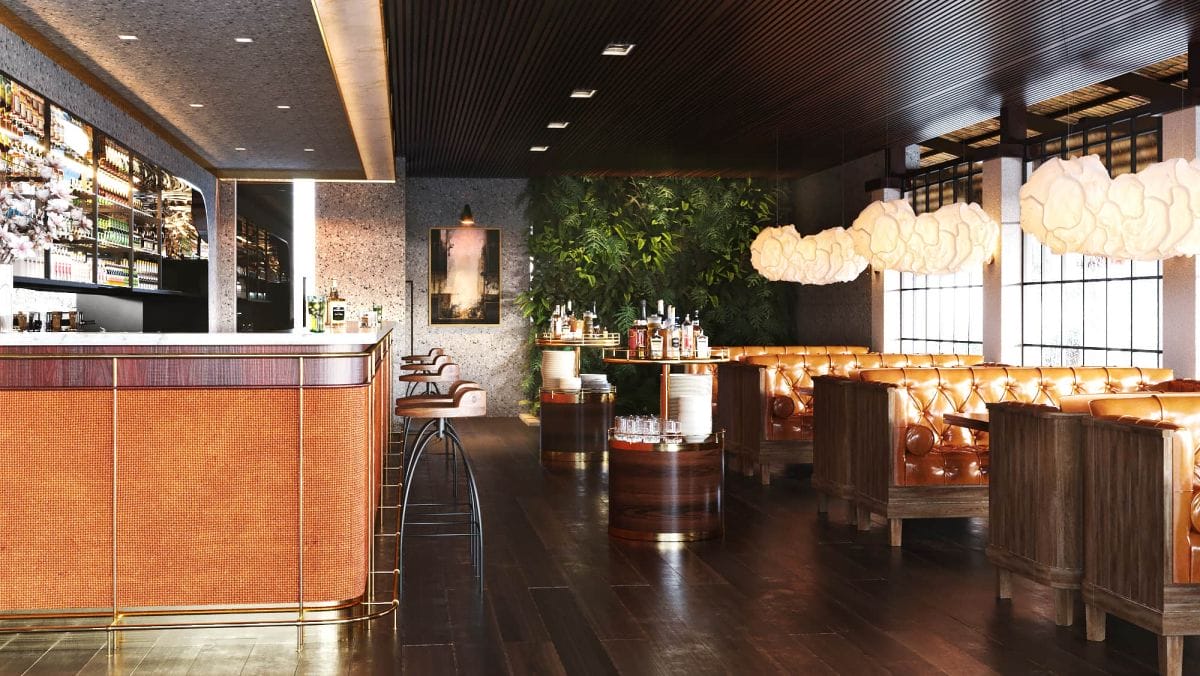 This project will be build on the hill. We are requested to make it looks luxury but not too much in moderness or classical style. So we make it have a hoariness with color use and shape style of everything in the restaurant, especially is the bar.
The style is chosen as i mention before. The material choice is made from the color tone for the restaurant. I chose the golden bar, I really don't know how the describe it but i feeling a little luxury with golden bar. My orther choice of color come from the way to adjacent colors in the color harmony. The shape of the bar and wine-table come from some nicely restaurant in Paris .
I think people like the color, the details we made and the way we perform it. It very nice in rainy weather in my opinion, that prove the direction art of our archiviz team is pretty nice. My tips is you should not only search for references on pinterest, you should visit some nice place and remember it. When you made the design, make nice compositions for every shape first even on the floor plan and the color you choose will decide with material you will use so learn all the way to mix color is always usefull for designer, especially with interior design.
Thanks for everybody reading and watching my work. Feel free to contact me if you have any questions, i will reply all everyday at my fb: https://www.facebook.com/DustArch
Interior Designer:

Nguyen Hieu A.M Studio