This is my latest design for a private customer in Kuwait who is just about to get married .All he needed was a simple modern design for his newly renovated apartment.
I tried my best not to exceed the limited budget he had for his " GOLDEN CAGE" as he described it.
The design was approved immediately and civil work has began …
Thanks for watching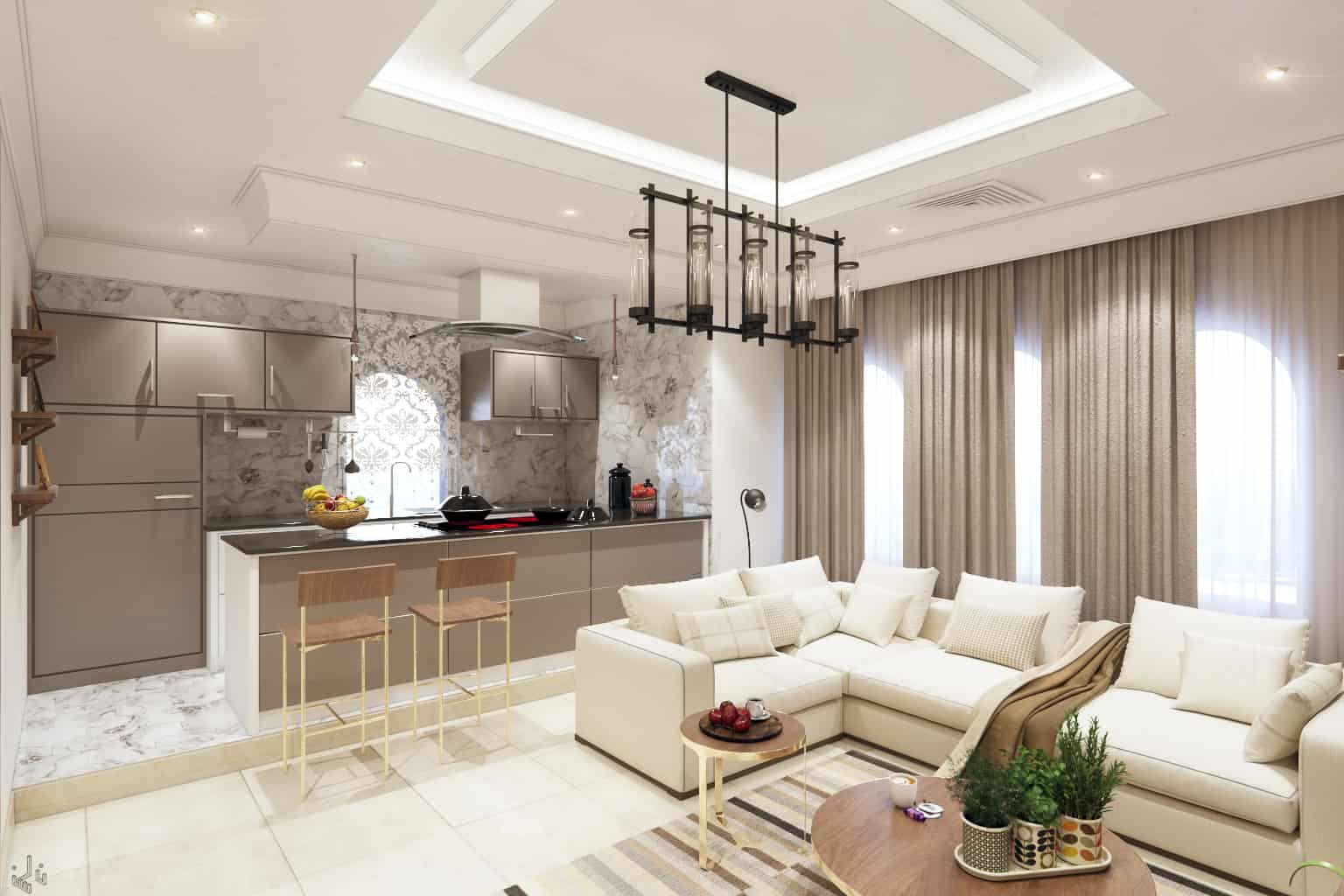 the design was made for a private customer in Kuwait . the main concept was to have a cozy comfy modern apartment.
the customer was about to get married and needed a low cost design for his GOLDEN CAGE as he called it.
Based on that i was going through some references to gather few ideas without exceeding the limited budget i had.
choosing materials and colors was totally my decision based on the customer request. and it was a tough challenge since i had no background on the customer likes and dislikes.
i tried my best to stick to the local market since the timing was also limited …. i guess all materials colors and furniture can be found in the local market and in a suitable price.
It was an amazing project which was approved immediately by both the customer and his wife to be …. we had few meeting since then preparing for the execution work.
I guess it is a very good idea to go through your local market before doing such project where you have no leads or ideas from the customs
Interior Designer:

Sinan Alajrad