Verner Panton's inspired and imaginative design has accentuated the art of seating. The rocker is an accent piece ideal for cozy corners in the living or family room aswell as open areas of your backyard..
Materials: Solid Teak wood with Melamine Polish
Dimensions: 620 x 1000 x 800 mm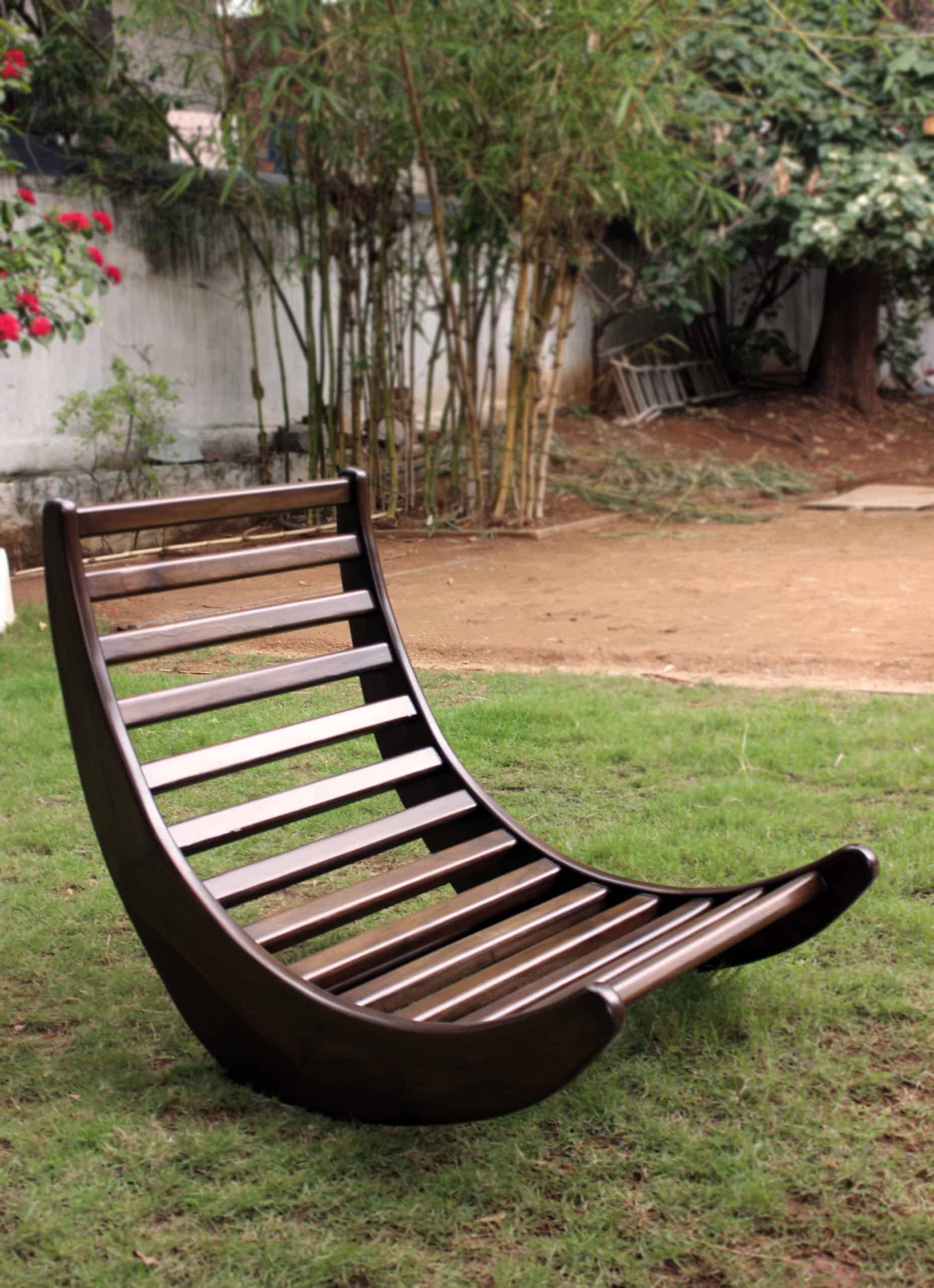 While originally developed to be used outdoors, The rocker could now be used throughout all rooms of the house. Hence depending on the final area of use it will help dictate the material of the upholstery and the size of that space will majorly influence its cushion color.
It was intended to create a sense of total relaxation and stress release after a long day of work, regardless of the design style preference, whether it be mid century modern or classic.
The chair has been fitted with a frame of solid teak wood with high gloss melamine polish, and a PU foam cushion upholstered with high quality fabrics would be added on to it later.
The Rocker was originally designed in 1974 in Germany by a famous designer Verner Panton. His inspired, imaginative designs made him unique and put him among the very best designers of the "Danish golden age". In one sweeping curve, Panton has accentuated the art of seating, which ergonomically fits to any body size and posture. Thus became a highly collectable object for vintage design collectors.
People are overwhelmed at the site of this rocker. With it's stunning silhouette, this rocking chair can replace a sculpture or statue as a corner accent piece aswell.
The learning was huge, from understanding the choice of material to its form and placement of its centre of gravity. How ergonomically viable it was for different user heights, etc.
Interior Designer:

Azam Arastu (Self)