This project of apartments 95m2 includes living room with kitchen, 2 bedrooms and 2 bathrooms. It takes about 3 weeks for creation design and visualization. I wanted to create something authentic and modern at the same time, this had to combine materials and textures.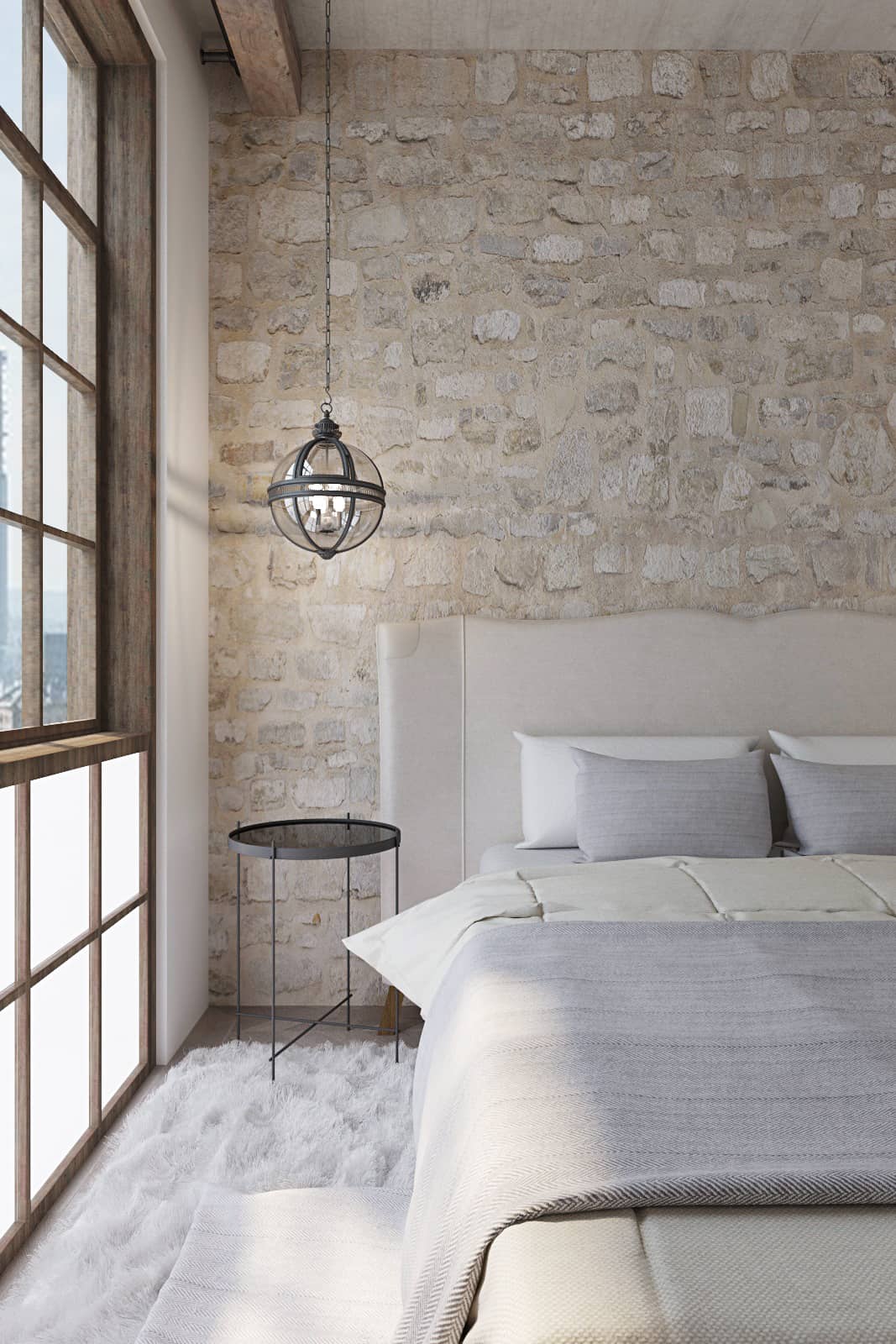 This apartment for a young couple who love modern style, beauty and luxury. The main objective was to create a bright interior and combine the old and the new in it. The combination of old worn panels in the living room with a modern kitchen should give a feeling of a collision between two eras.
I was inspired by the sea, Spain and white interiors, so I wanted to create something light and at the same time interesting. Main color there – white with the addition of warm wood and a few bright accents for decor. I choose old brick wall with big stones and wooden beams in the guest bedroom and main bathroom, so that it was like a house in Spain. Also I saw amazing Antonio Lupi bathroom sets and fireplaces, so I decided to use them too.
In this project, I risked and combined what at the first blush incompatible. And I think, in the end, it turned out very well! Don't afraid to do something different, there will always be someone who will understand it.
I used Corona Renderer for visualization, it was my first experience in a new engine and I like it. And also I used Photoshop CS5 for postprocessing and 3d max for modeling.
Interior Designer:

Ira Frolova