A Restaurant Cafe design inspired by Scandinavian-Minimalism. The design carries minimal details, eliminating ornamentation by focusing on functional aspects of the space. The elements and furniture have been designed keeping a modular approach in mind. The design creates a standardized template that can be expanded and reproduced into several restaurants on the same guidelines.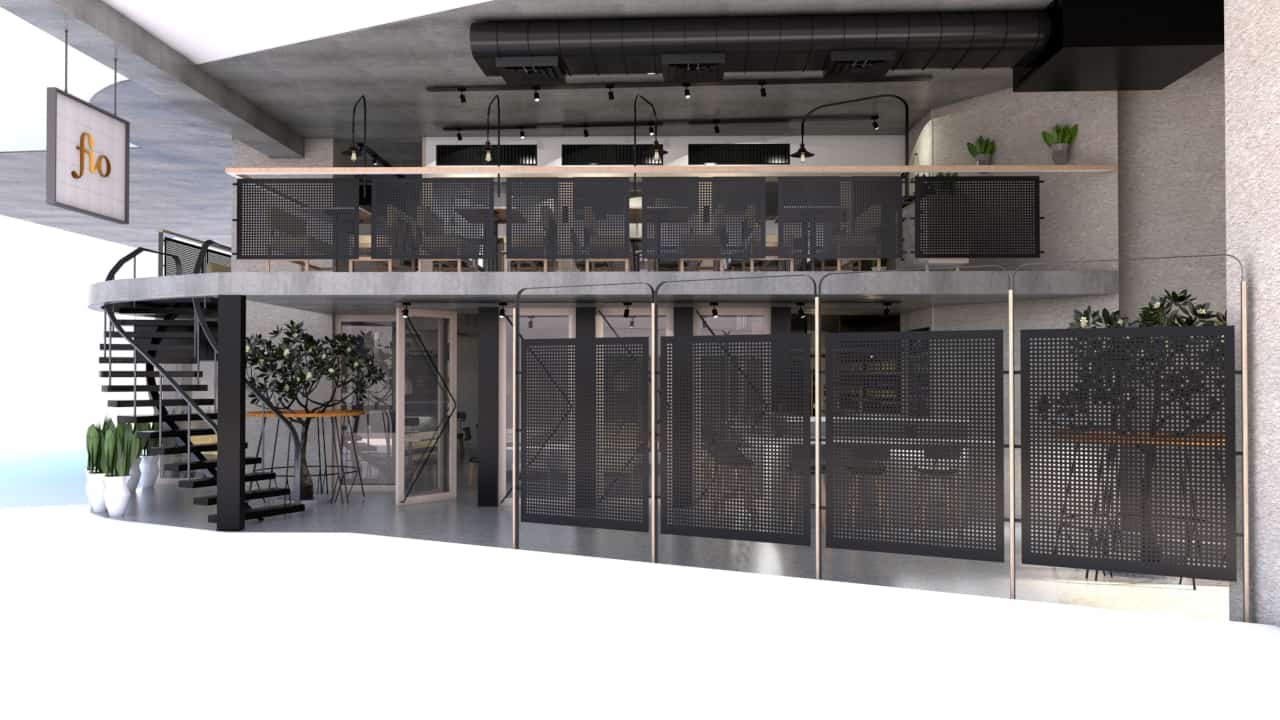 The aim was to design a restaurant for an existing site in a mall catering to the food and beverages industry.
The design follows a minimalist and functional approach to the project, which was part of my college project under the sponsorship of an interior design firm, Project 810. This was the final degree project for my M.Des course.
Being a follower of minimalist design where form follows function and the main goal is to achieve functionality rather than just focusing on aesthetics, I chose this style for the project. Minimalism optimizes materials, working details and even the cost of the project which helps makes the whole process streamlined. Not everyone likes minimal interventions and thus, reaching a middle ground with Scandinavian style of design was a priority.
Design is always subjective. My work was applauded by my interior design firm as well as my contemporaries. I also received considerable amount of constructive criticism for the furniture and interior design. Some people did not find the design appealing enough as they found the furniture too plain (maybe boring) and lacking in luxury. It made me realise that our design should not aim at pleasing everybody and rather should hold its ground based on the thought process and intent behind it. Finding the right balance between the client's aspirations and designer's expertise is the key to achieving good design. Overall this project was a great learning experience and all feedback and comment received during the process were really helpful in guiding the design.
Student:

National Institute of Design, Ahmedabad