This design was created to reinvigorate the flat in Kyiv, Ukraine. It is located in the old house, thus many features of this house are available for designer to work with. Perfectly reflecting its owners, the residential area combines up-to-date design decisions and cozy family atmosphere.
Interior Designer of the project: Anna Gergedava (instagram: @gergedava19)
CG Artist: Nastya Gimatdinova (instagram: @nastya_gimatdinova)
The Plan was to create cozy family atmosphere for the young family and to give new life to this soviet interior flat by creating new design considering all the needs and desires of the owners. They wanted practical and aesthetical design, full of bright energy.
The style and colors were chosen according to the owners needs. The idea was to create sunshine interior in warm colors, so it would leave an impression of a summer vacation and provide relaxing atmosphere. That's why the bedroom includes green, white and pastel shades.
The author of the project took into account all the features of this flat as well as owner's desires. Retro Style is perfectly matched with this flat.
The owners of the flat loved the bedroom design at first sight, especially the colors. The design justifyed all their hopes and fantasy including featheriness and comfortable atmosphere which fills you with energy in the morning and relaxes in the evening.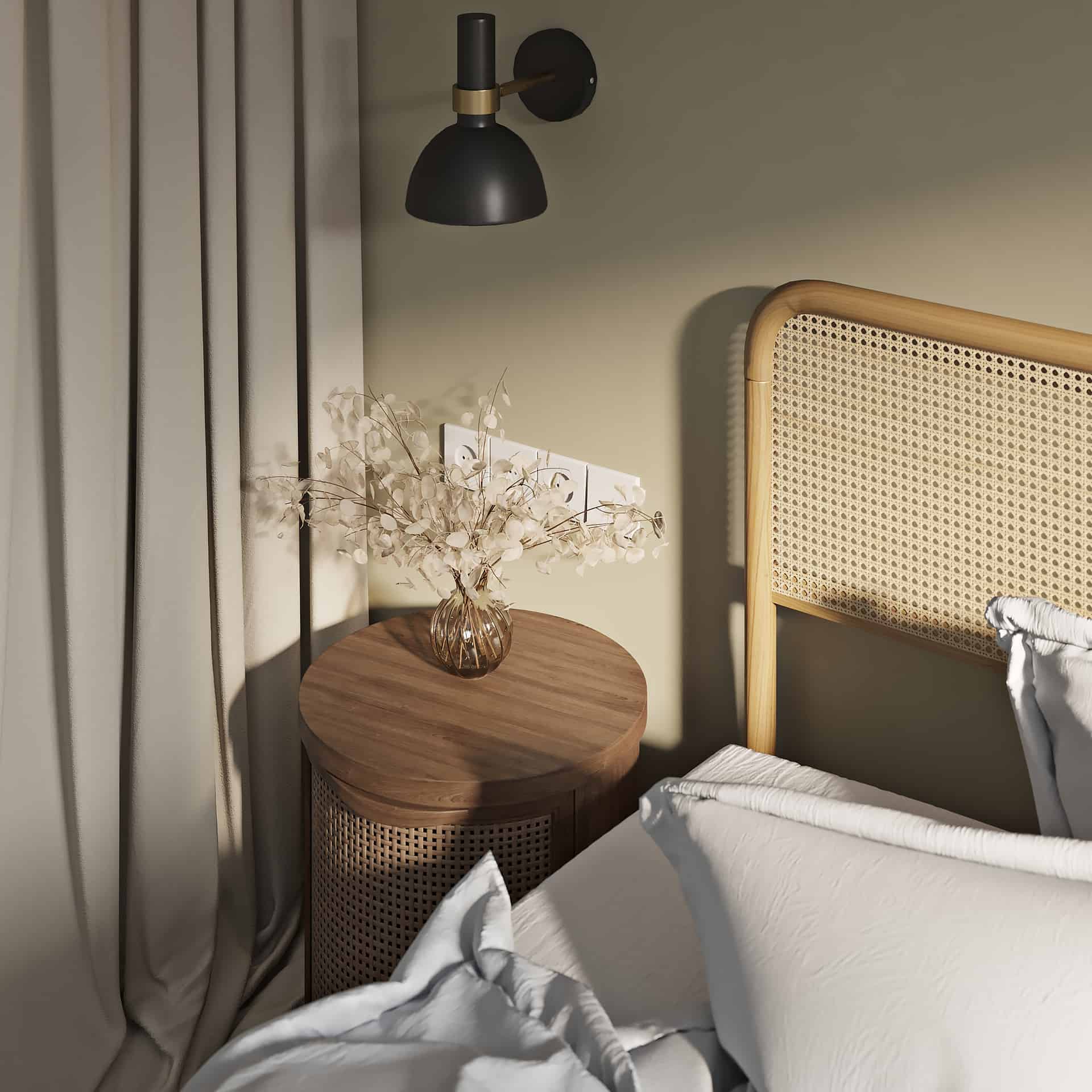 Interior Designer:

Anna Gergedava

CG Artist:

Nastya Gimatdinova