Blue and white take center stage in this fresh yet modern bedroom.
A soothing soft blue feels like a breath of fresh air when you walk into the room.
Even though it's so bright, it makes the room feel serene and calm.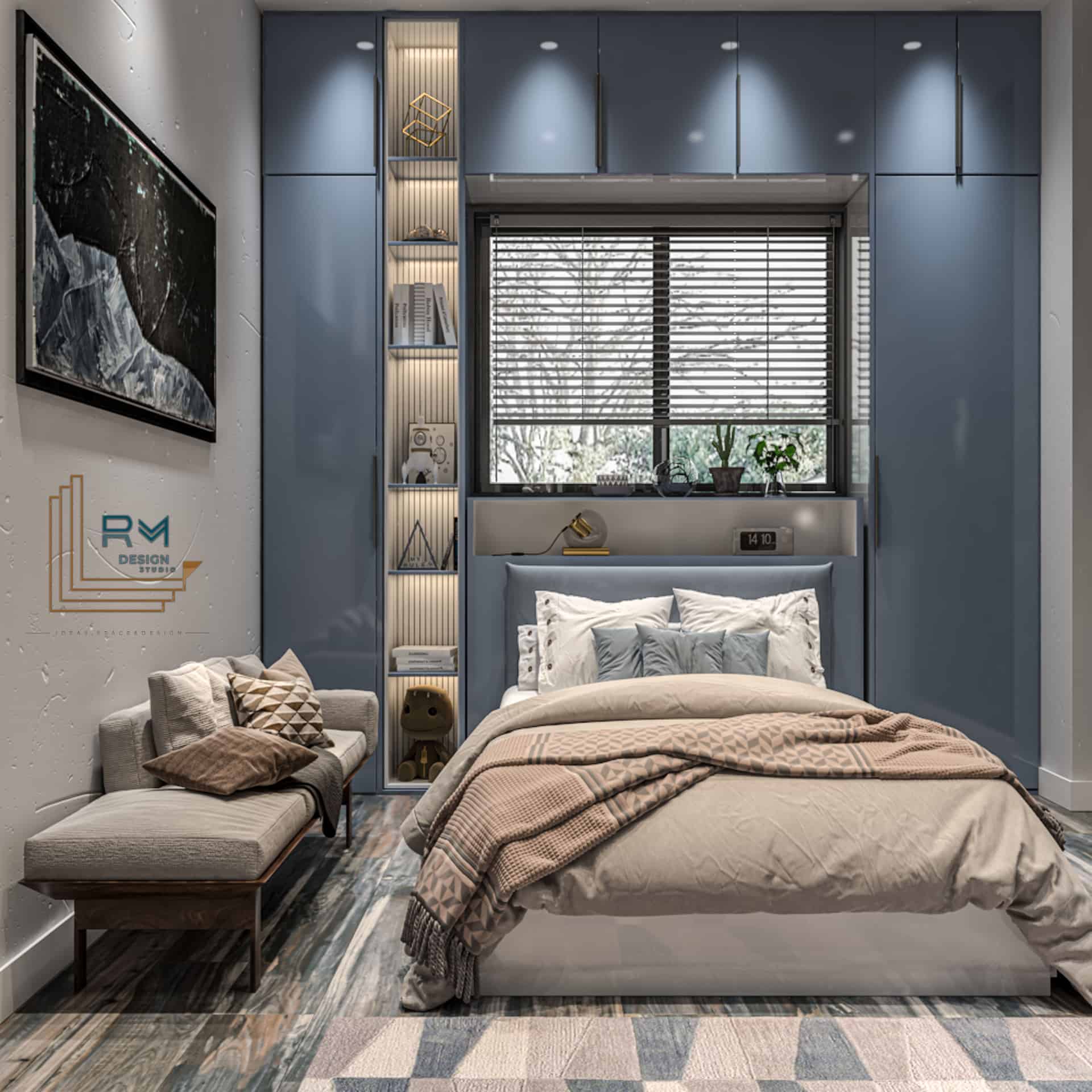 Teenager's bedroom may be the hardest rooms in the house to design… because you want it to spotlight and nurture their personal style and interests.
The main goal was to make a room that fits all their needs and make it looks cool.
No matter how the room looks small and narrow we can get the best use of it, with the right furniture style and layout.
Blue and white is a suitable color scheme, but it can feel a bit too crisp for some.
To warm it up ,cover one wall with wallpaper in a fun print.. incorporate plenty of pale gray & beige tones and hang abstract art to the empty white wall.
Adding a personal work space will make them feel more independent and productivity while studying.
Built-in wardrobe around the bed is a good idea with the small rooms.
And the lounge chair beside the bed is optional, whether you need it or not.
Interior Designer:

R M Design Studio