Sushi restaurant in Saudi Arabia I have worked on. The main idea was to create simple, clean space, using natural, warm colors, and materials. The client gave me the floorplan, and my job was to decide about the organization of the dining area, kitchen, and workflow in the restaurant…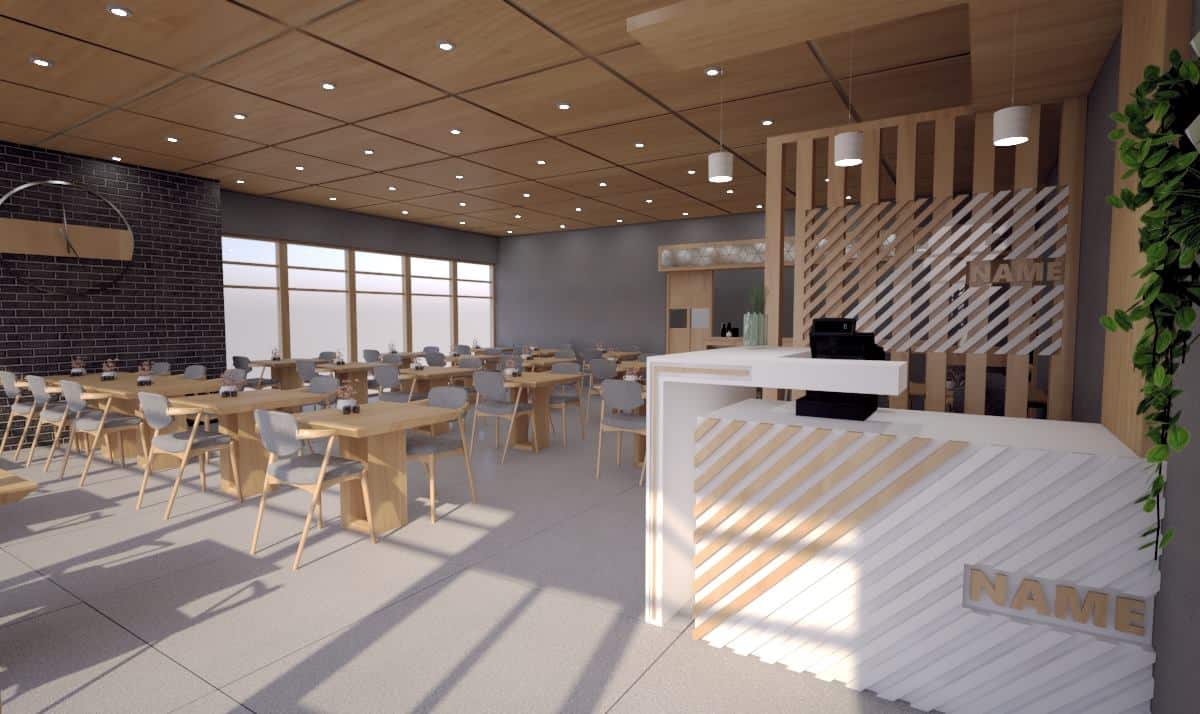 The plan was to introduce the Saudi Arabia people to Japanese culture, and give them a sneak peak about the Japan and their way of living. The main idea was to create space that incorporates simplicity and unpretentious daily living and flow.
I was inspired by Japanese culture, warm lines in the interior, and calm colors.The concrete from the facade and the entry are inspired by Japanese village and the classic Japanese carpentry, the cherry tree is dominant material, which you can find in use all around Japan. It is something that represents their tradition, as in architecture, also in all day living.
People loved the idea and were very interested in the restaurant. A lot of my friends were stunned by the way i designed the space, loved all the aspects of the project, and gave me good reviews through the process of making it. I learned a lot about the sushi, since I never eat it before, and also about the Japanese culture on all.
I still do not like sushi, but i would recommend you all to try it, at least once.