A minimal remodeling of a communist studio, located in a central area of Bucharest. Interventions were kept very minimal, with only 1 partition wall being demolished, an extra door added for access to the balcony and a light weight partition...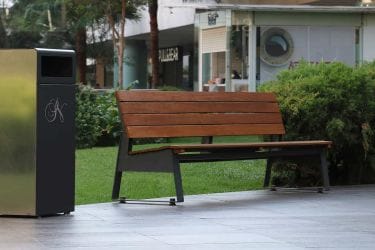 Andares is the most important corporate in the Mexican western area, located in a modern zone of Guadalajara, Mexico. According to the architectural concept, we developed a collection of timeless and avant-garde design benches. We decided to use wood and...
The Eco Hostel is based on the 3 Rs of sustainability – reduce, reuse and recycle. Developed from the ecological style, the hostel aims to cause the least possible impact on the environment, without forgetting the beauty and comfort. The...