Andares is the most important corporate in the Mexican western area, located in a modern zone of Guadalajara, Mexico. According to the architectural concept, we developed a collection of timeless and avant-garde design benches. We decided to use wood and metal to transmit warm and cozy sensations in addition to stability and strength.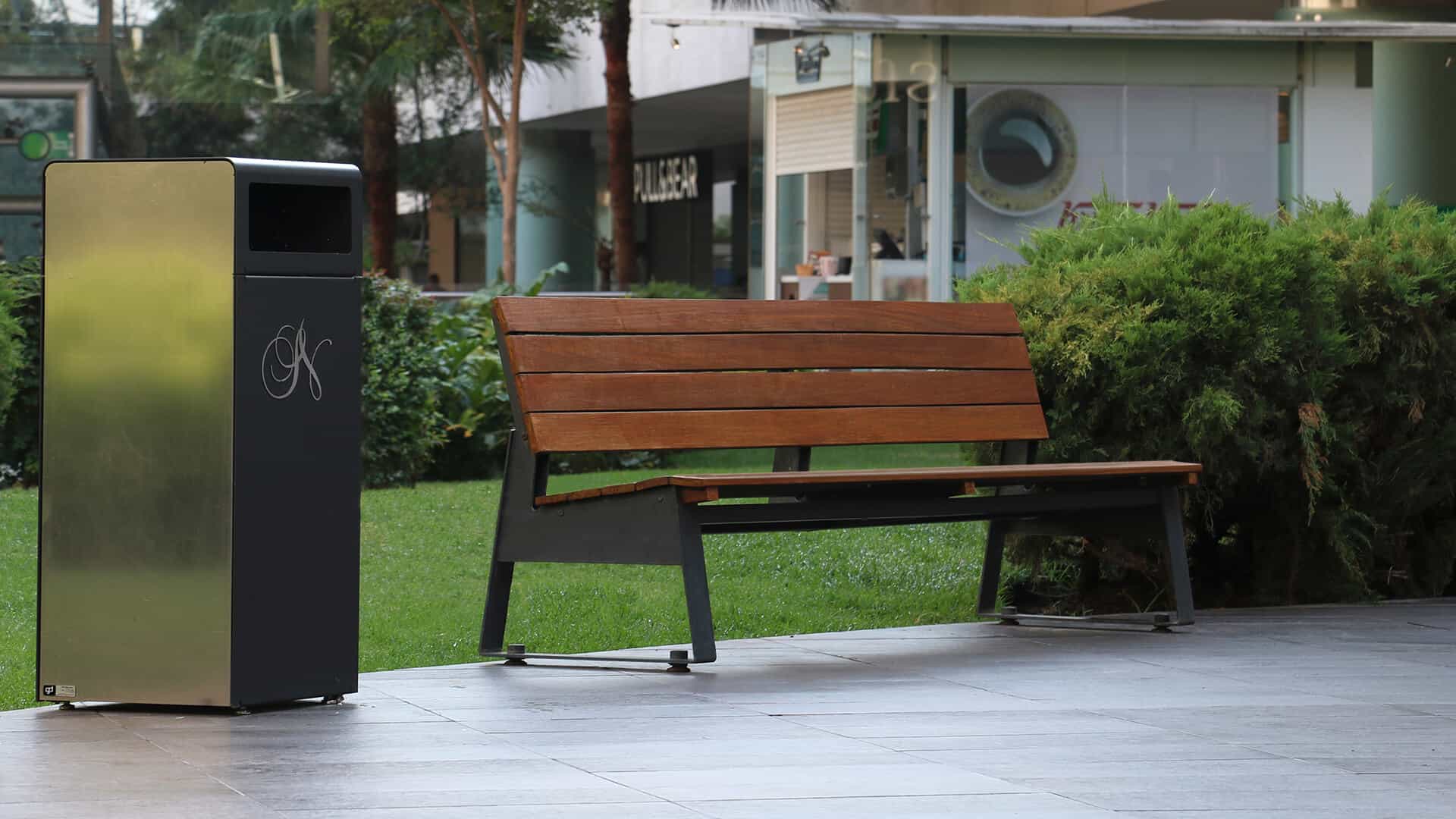 Designed by Sordo Madaleno, the renowned architectural firm, Andares Inc. is the center of the most luxurious area of the city. It does not only offers an exclusive shopping experience, but also gastronomy, entertainment, business and fun. Its magnificent outdoor areas demanded furniture with high durability and quality standards. In addition to a timeless style that will represent the mall during many years.
The creative process was very interesting. We define a formal concept based on architectural elements of the mall. After the 2D sketching fase, we made models in different materials of various proposals and at the end we made a prototype in MDF, to analyze ergonomic and anthropometric aspects.
Finally we manufactured benches with wooden seats and carbon steel plate legs, painted in electrostatic charcoal gray color, a very deep and harmonic color that coexists with wood tones. The materials and colors are intended to communicate warmth and elegance to the user.
Almost ten years later, we are proud to visit Andares and enjoy furniture in great condition and with a unique style that has projected the essence of the plaza for so many years. In the creative process, we had other bank design proposals, more attractive for that time, but a decade later they would have gone out of style. Each project is a different challenge, we must analyze all the factors and design for the user.
Director:

Matias Medina Reyes

Director:

Rodrigo Vázquez Ortega

Product Designer:

Salim Isaac Mexia

Product Designer:

Edwin Ruvalcaba Rodríguez

Photographer:

Alberto Orea

Photographer:

Eduardo Carballo López

Render:

Miguel Santana González