This residential area fully reflects its customers. The same calm, cozy and at the same time important and demanding.
It is located in an old house, which can be seen from high ceilings and windows, which give it a special elegance.
In addition to the recreation area, this living room also serves as a mini-library for the owners.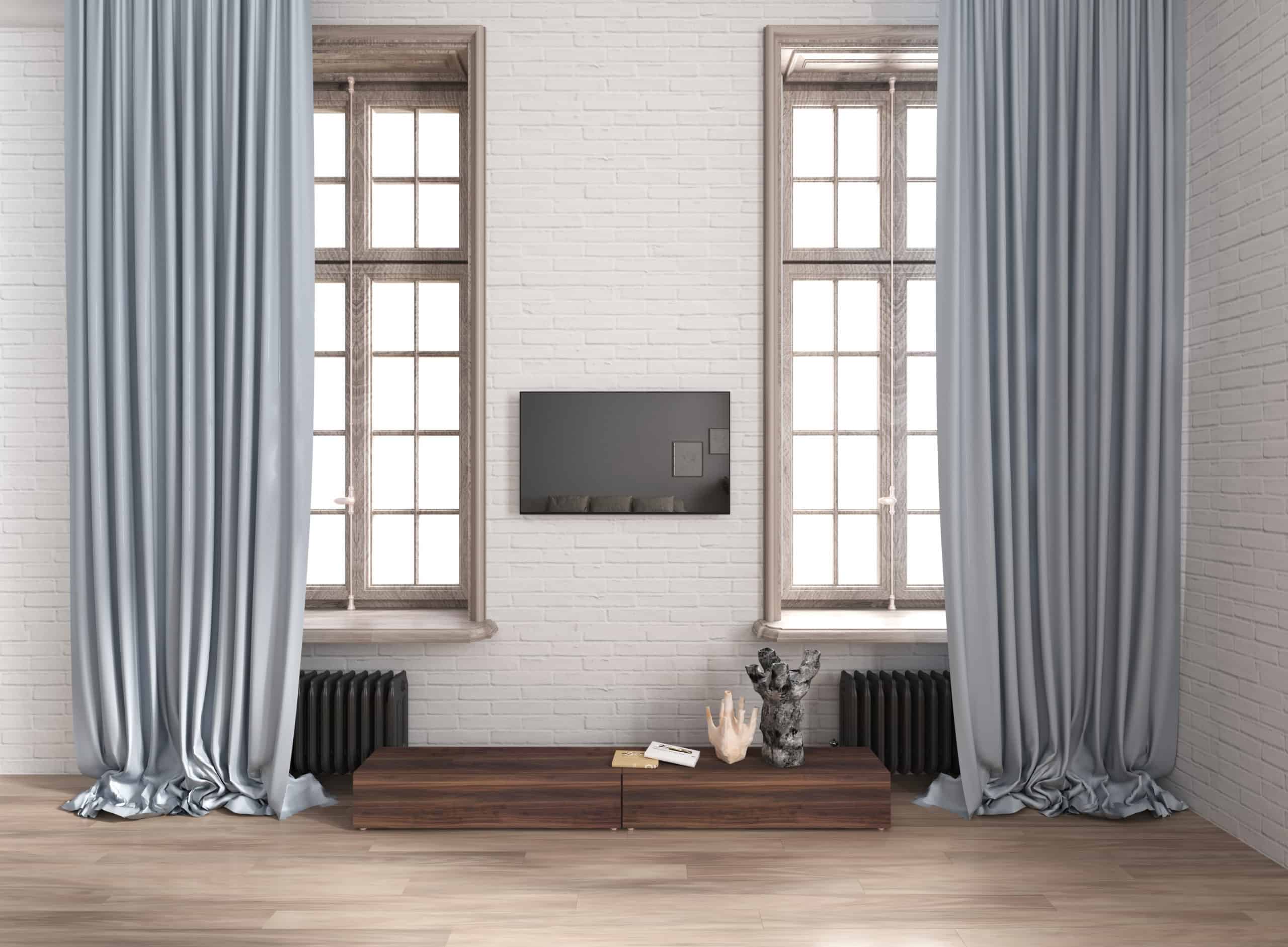 The main goal of the project was to create a recreation area that would be as comfortable as possible and at the same time reflect the years of construction of this house. Therefore, the high ceilings and old windows were preserved as much as possible for the purpose of restoration.
The living room is designed for spouses who love to read, so there is a book niche here that can accommodate a mini library.
Due to its placement, it serves as an accent solution for this interior and at the same time does not clutter up the space.
To create a calm atmosphere, white and pastel shades of the main masses of the interior were chosen, and complementary colors were selected for accents: soft blue curtains and a terracotta carpet.
Wood plays a special role in the interior, there are already 3 shades of them: floor, table and niche for books, but they harmoniously complement each other.
To emphasize the authenticity of the building, it was decided to leave the brickwork, but for the background it is painted white.
To create harmonious and cozy interiors, it is not necessary to force everything with furniture and decor. The emptiness of space can also be cozy if it is properly organized and filled with light.
You can play with various textures, light-shadows, textures, color schemes. These are the basic tools for creating good interiors and inspiring spaces.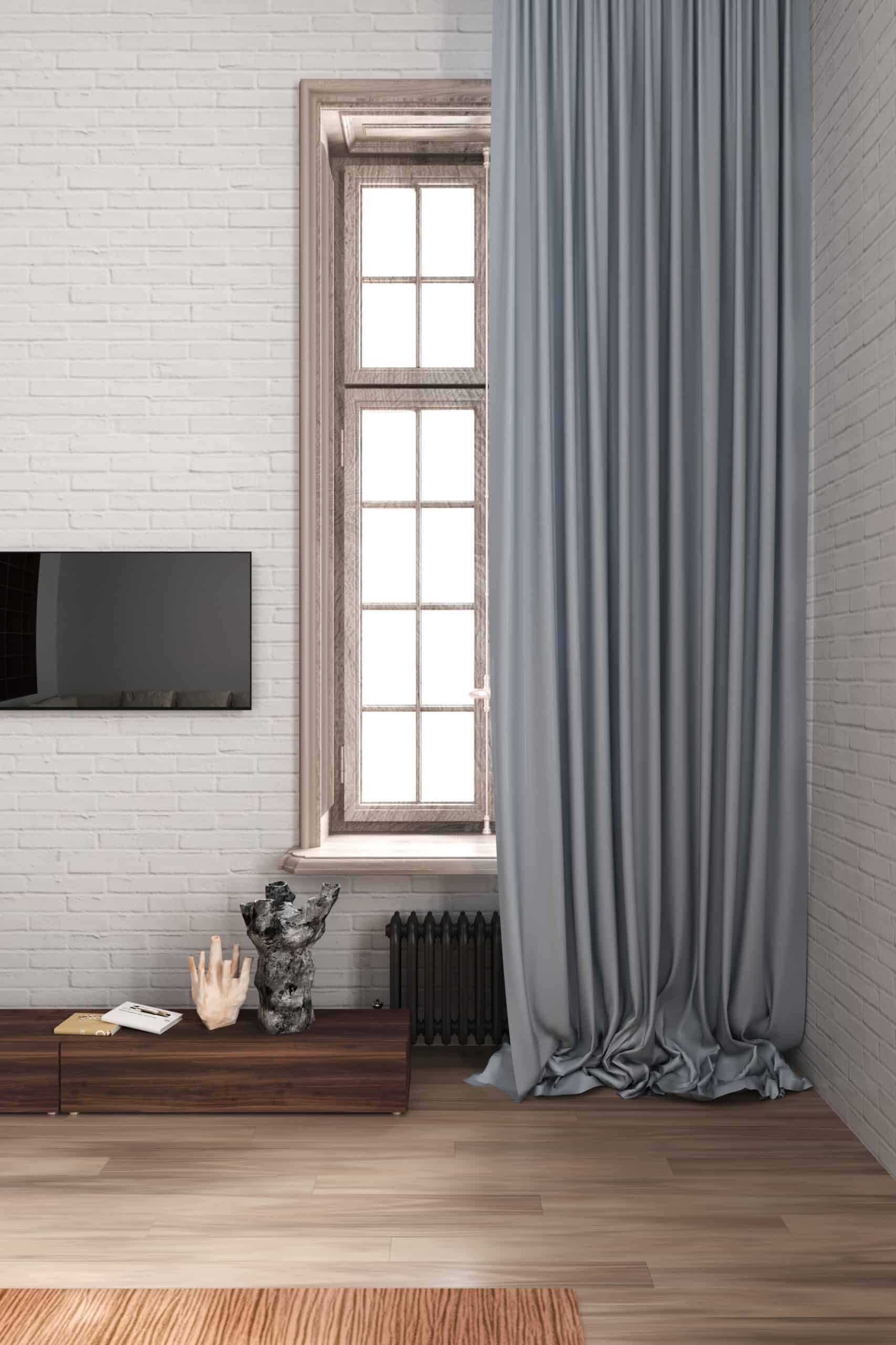 Interior Designer:

Alina Marchenko