This visualization of the interior created by the photos from the Internet. The interior features an interesting mix of different materials, such as wood, leather, metal, concrete, glass, plaster and many others. And how can we combine stylish all this in a small area.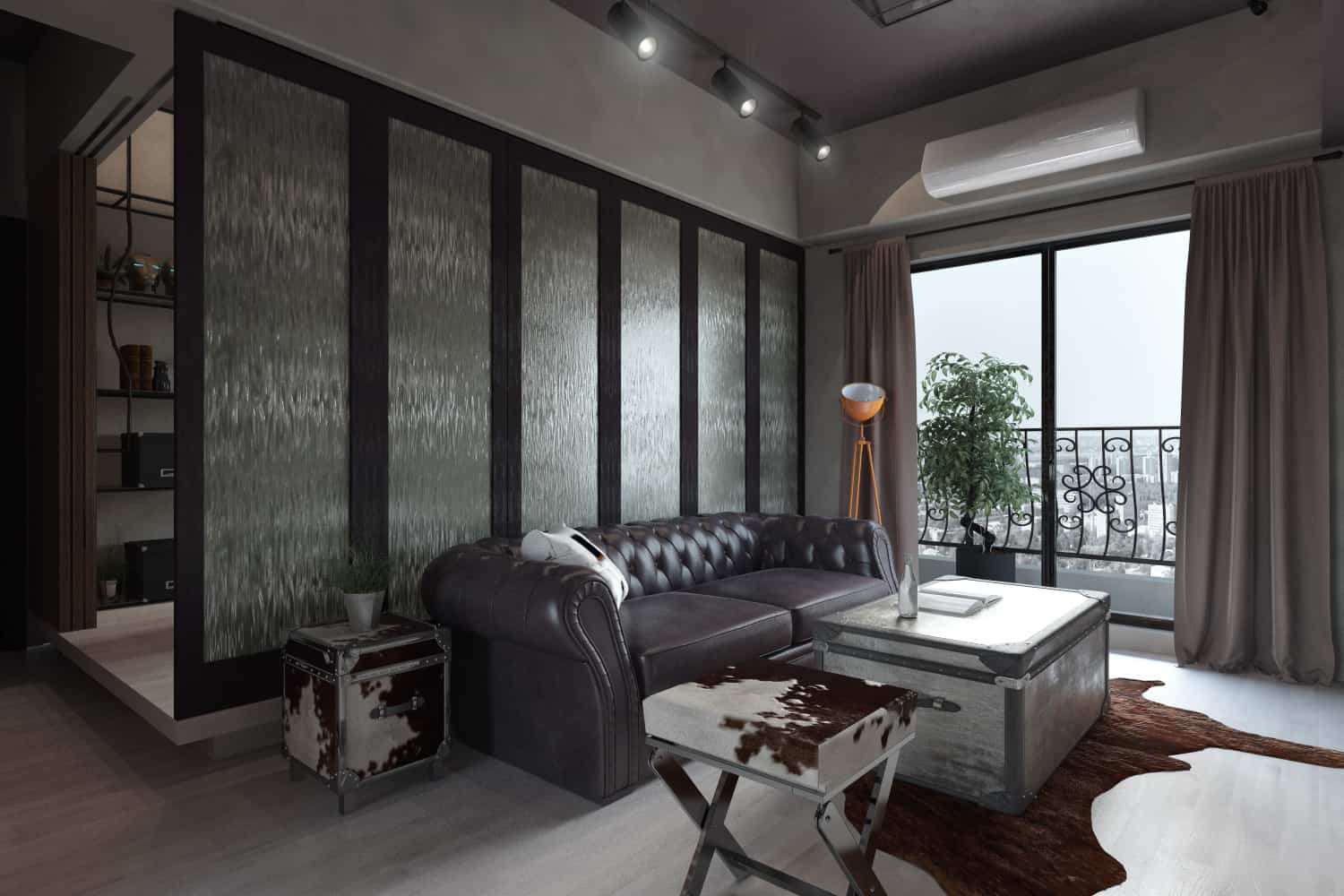 The purpose of this visualization of the interior create a copy of a photograph of the interior, as I learned to visualize, on this project. For me it was important to create a photo-realistic textures and materials. Author of the idea of this room I do not know.
In order for the project are interested in, there should be plenty of design ideas, new, popular and fashion trends of the housing arrangement. As well as using textures, decorative parts and accessories will be created a real, vibrant interior.
People who have seen my visualization react positively. They say what they like and that looks realistic, as in the photo. They see this visualization and can understand how cool look different textures and how to use them. Maybe someone will take advantage of such a solution.