The idea was to create a space for a young adult in a prefabricated module of 45 m2 with the main connections on the center and the circulation on the outside of the box floor plan. Satisfying the basic needs such as a space to eat, sleep, work, relax and a confortable bathroom. The result is a vibrant home with the right amount of space that a 20-25 years old need.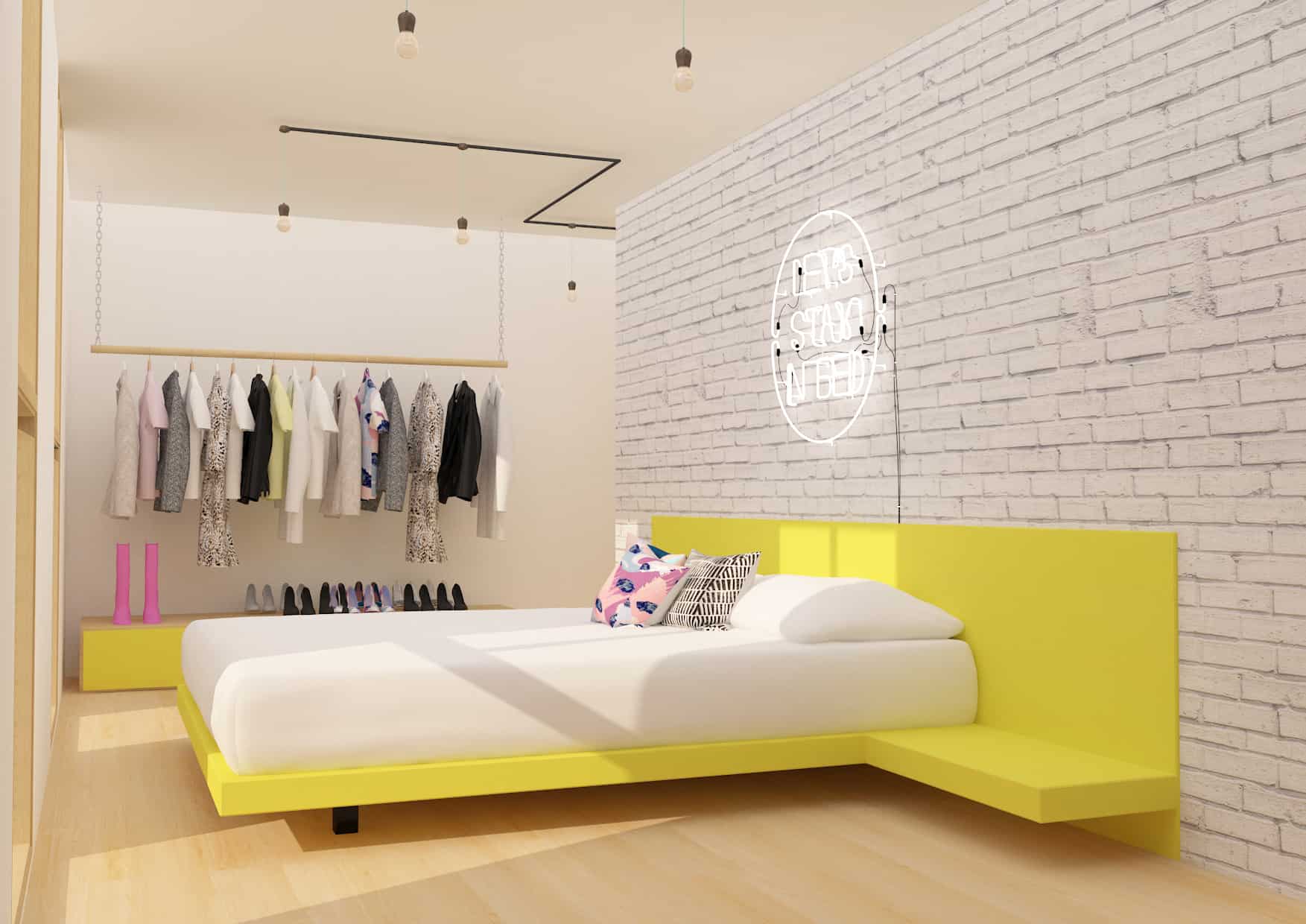 It was a college project, to emphasize in the use of space, which should not be a limit in any project. They give you a 45 m2 prefabricated module with a services core and external circulation, and you need to organize the entire space in order to fullfill the main activities that a young person have.
The choice of colours and textures comes mainly from observing ecclectic spaces, with a combination of materials and colours that we do not normally see together, such as neon and brick wall. But the election of the main colour was strictly a personal favoritism. Yellow always create a cheerful enviroment.
I learnt how to maximize the use of space and storage, and not let this to be an impediment to create a complete home with all the needs satisfied. It was very well recived by colleagues and teachers, they all agreed that was very appropiate for a millenial, and that it transmit a cool vibe.
Interior Designer:

Mayra Rivera Coria