This is a bedroom project, light like a breath of fresh air. Initial task was to make lightweight minimalism using authentic forms. In general, the room should be underlined with the addition of dark accents and wooden elements. So as a result we get very light, natural and quiet interior of the bedroom, which major facilitates has came out as a rest and recreation.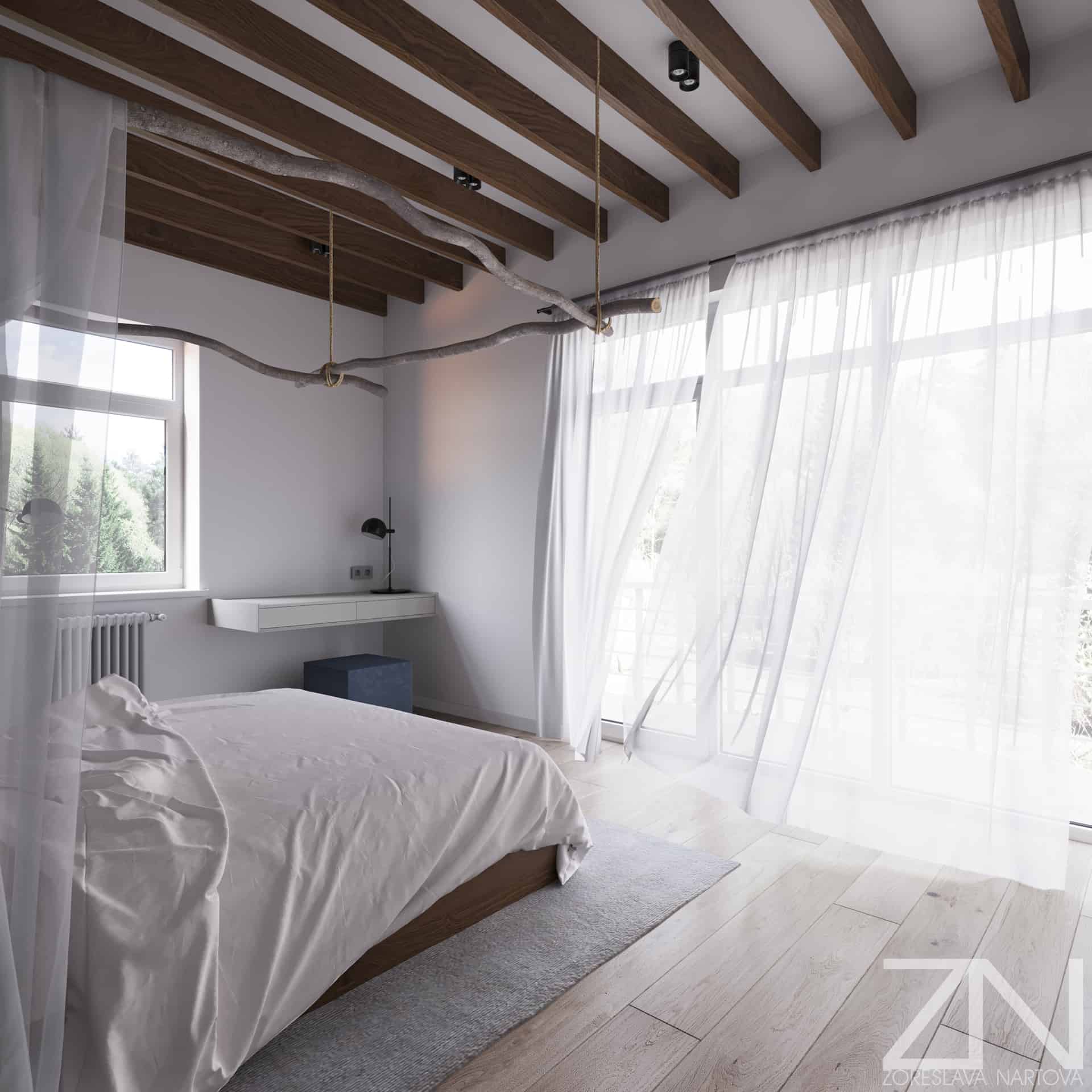 This is a guest bedroom project for a young family living in a large house. The bedroom should be suitable for people of all ages and sex, in case guests come to the hosts. The colors should be light and not bright.
The customer set a clear task for me, so it was easy and enjoyable to work. The project used a tree like accent and dark lights. Also, on both sides of the bed was designed bedside cabinets, which look like hemp.
The highlight of this bedroom became a canopy. Light fabric slightly falls down from wooden rods that definitely brings natural romance to the interior. People responded positively to this design. They commented and chat on social networks. I like the style of this design, so i will continue working on it.
Architect:

Zoreslava Nartova